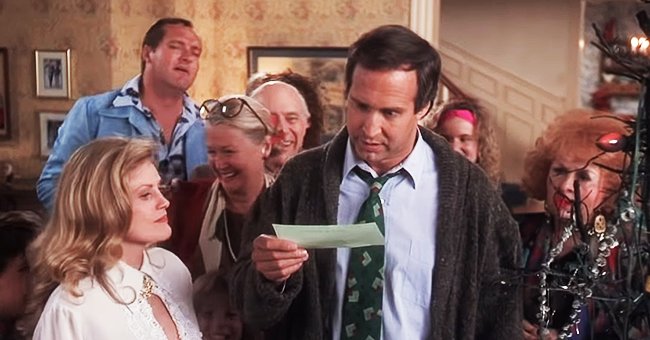 youtube.com/Movieclips
Chevy Chase and 'National Lampoon's Christmas Vacation' Cast 30 Years after the Movie Was Released
The third installment from the National Lampoon's "Vacation" film series premiered 30 Christmases ago, and is considered the best of all sequels to the original comedy classic. Here is what the cast of the film went on to do.
Once again we have reached that time of the year when we all can get to dust off our favorite Christmas classics of every genre. And when it comes to laughing, we bet most agree that "National Lampoon's Christmas Vacation" has no competition.
The 1989 film brings comedy legends Chevy Chase and Beverly D'Angelo back to give the Griswold treatment to America's favorite holiday, with a few new and old faces in the franchise that makes it an unforgettable film to watch.
Here is what the amazing ensemble cast of the movie directed by the influential filmmaker John Hughes has been up to since starring in it.
CHEVY CHASE
The 76-year-old actor played Chicago head of family Clark W. "Sparky" Griswold, Jr., who tries to give his nuclear family and visitors the best Christmas holiday only to fail every time. Luckily, nothing seems to break this family's Christmas spirit.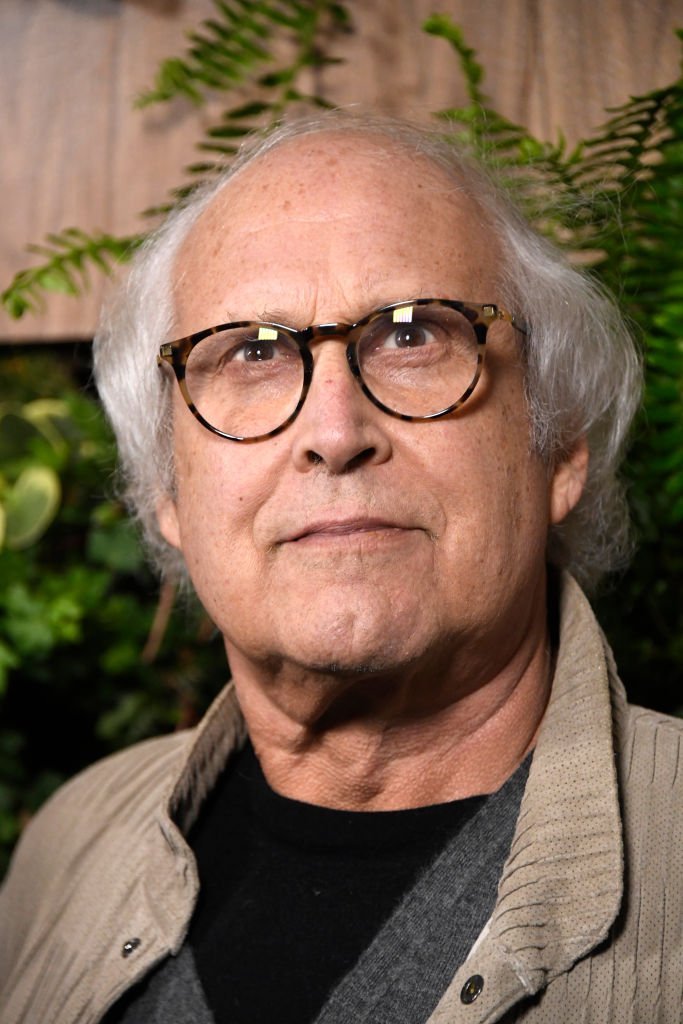 Chevy Chase. I Image: Getty Images.
Chase reprised his role twice, once in "Vegas Vacation" (1997), and the 2015 reboot "Vacation." In 1992, he played a more dramatic role in "Memoirs of an Invisible Man."
In the small screen, he starred in the comedy series "Community" (2009-2014). In his last film role to date, he played a retired talent manager in 2019's "The Last Laugh."
BEVERLY D'ANGELO
The 68-year-old actress played Ellen Griswold, Clark's wife and the mother of his two children, who incredibly puts up with her inept and unlucky husband and seals the disastrous holiday season with a lovely kiss.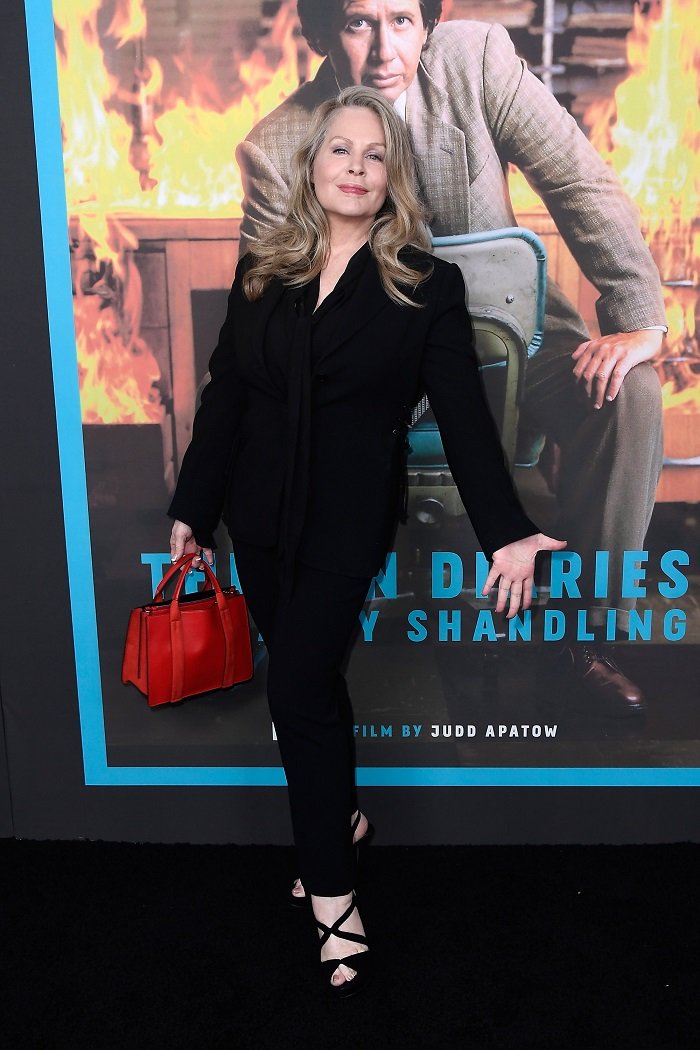 Beverly D'Angelo I Image: Getty Images
Apart from reprising her role in "Vegas Vacation" (1997) like her onscreen husband, D'Angelo continued leading a prolific and successful career that went beyond comedy.
After starring in the neo-nazi themed drama "American History X," the actress has mostly worked on TV, with roles in "Law & Order: SUV" (2003-2008), "Entourage" (2005-2011), "Shooter" (2017-2018), and "Insatiable" (2018-2019).
JOHNNY GALECKI
The 44-year-old actor played Russ Griswold, Clark's trusty son, who is willing to almost anything to help his father deliver, even though he has much more common sense than his old man.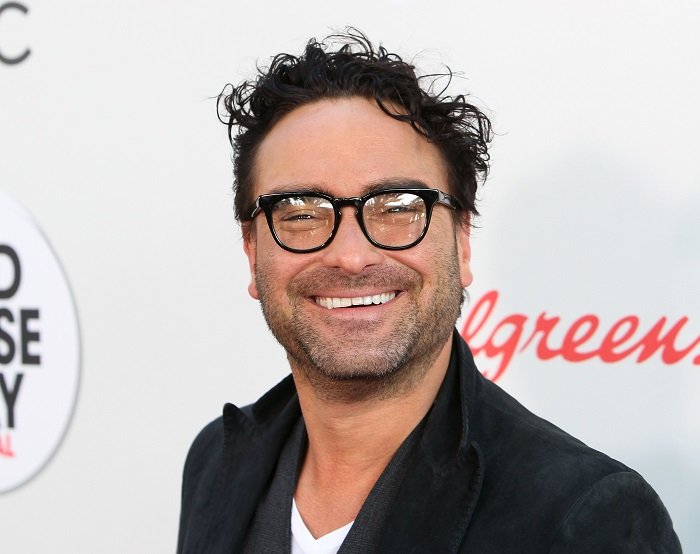 Johnny Galecki I Image: Getty Images
Galecki went on to become a huge TV star thanks to being cast in two of the most successful sitcoms of all time. First, he portrayed David Healy in "Roseanne" (1992-1997), becoming a familiar face in every American home.
Then, in 2006, Galecki's fame rocketed after brilliantly opposing Jim Parson's Sheldon with his Leonard Hofstadter in "The Big Bang Theory," which arrived at its finale this 2019. More recently, he returned for the spinoff series "The Conners."
JULIETTE LEWIS
The 46-year-old actress played Audrey Griswold, Clark and Ellen's teenage daughter whose Christmas holiday is ruined because she is forced to share a bed with her little brother when the extended family crashes the celebration.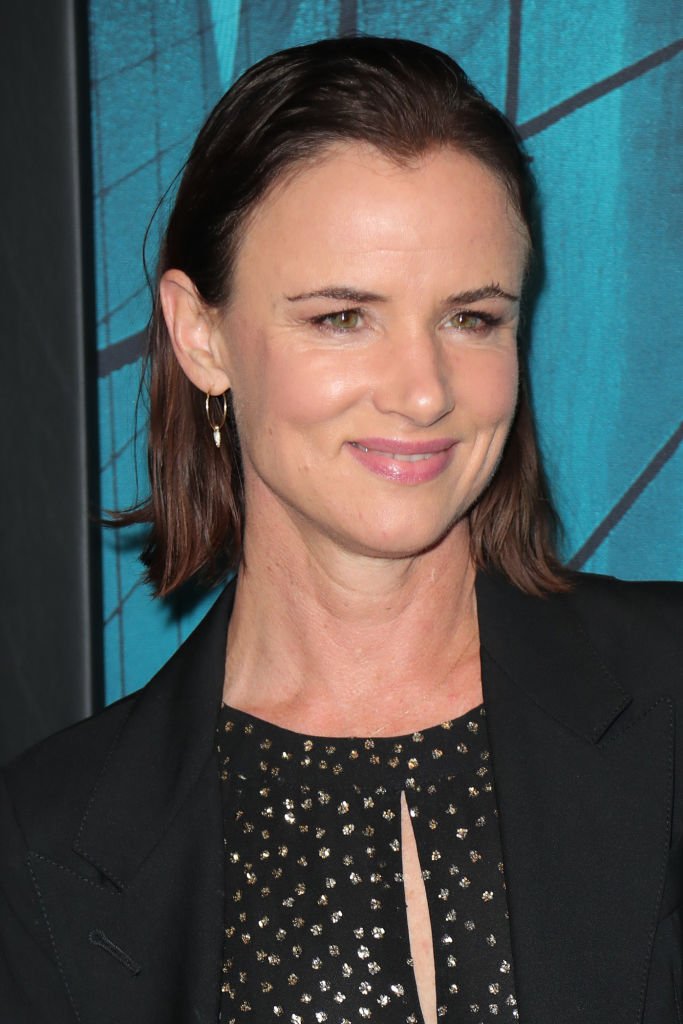 Juliette Lewis. I Image: Getty Images.
Following her role in the film, Lewis caught attention in the industry with her Academy-Award nominated performance in Martin Scorsese's "Cape Fear" (1991). She later starred in "What's Eating Gilbert Grape" (1993) and "Natural Born Killers" (1994).
In the small screen, she has worked in "Free for All" (2003), "The Firm" (2012), "Secrets and Lies" (2015-2016), "Sacred Lies" (2018) and "Camping" (2018). Lewis is also a longtime rock singer.
RANDY QUAID
The 69-year-old actor played Cousin Eddie Johnson, Ellen's cousin, a broken hillbilly that arrives unexpectedly with his wife and children since they don't have a place to spend the holiday.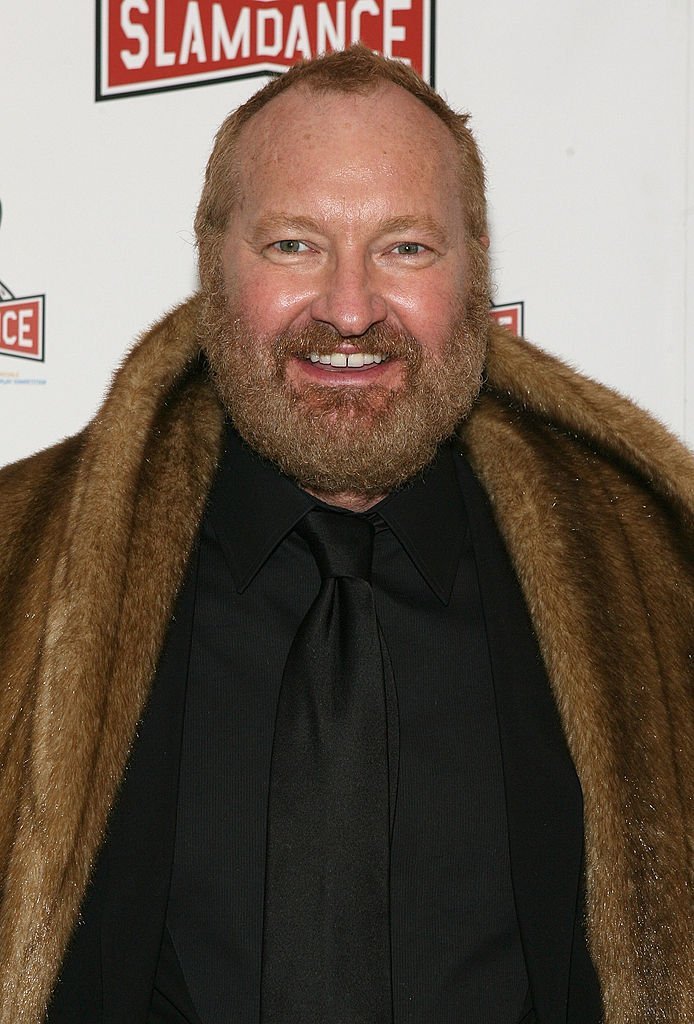 Randy Quaid. I Image: Getty Images.
After reprising the role in "Vegas Vacation" (1997), Quaid starred as Eddie once again in his own spinoff TV film "Christmas Vacation 2: Cousin Eddie's Island Adventure" (2003).
He is most famous for his comedic roles in "Kingpin" (1996), and "Independence Day" (1996). In 2005, he earned an Emmy Award nomination for playing Elvis Presley's manager in the Miniseries "Elvis." In 2018, he returned with "Weight."
MIRIAM FLYNN
The 67-year-old actress played Cousin Catherine Johnson, Cousin Eddie's wife, who loves her husband blindly despite his troubling behavior and bad drinking.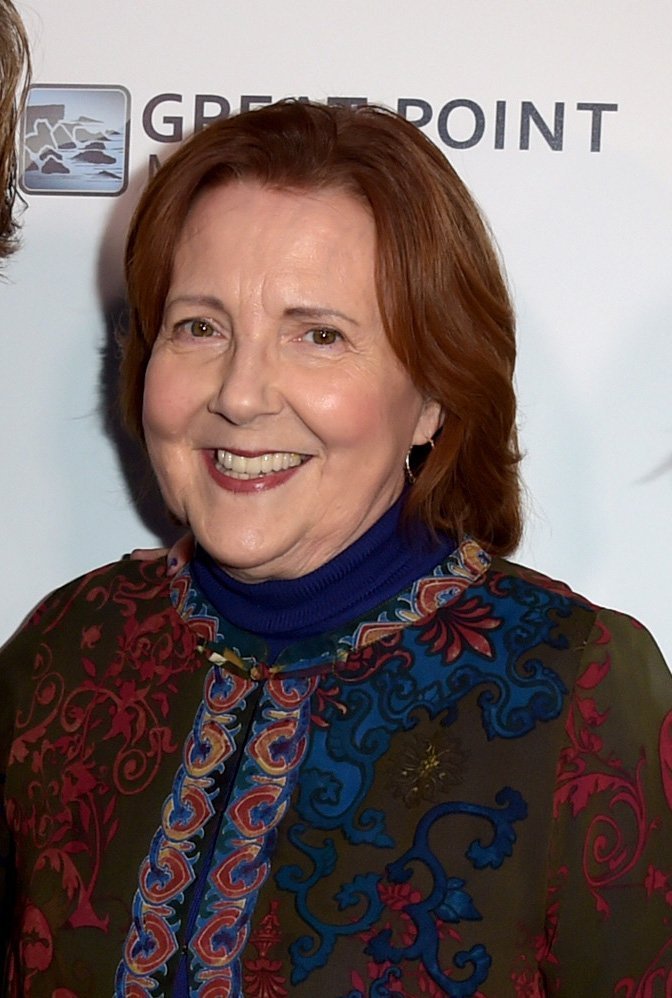 Miriam Flynn. I Image: Getty Images.
Apart from appearing in almost all installments of the franchise, Flynn is mostly famous for her work as a voice-over artist, with roles in "DuckTales" (1989-1990) "The Simpson" (1990), "Taz-Mania" (1991-1995), "The Tick" (1994-1995), "Casper" (1996-1997) and "The Land Before Time" (2016).
Her last role to date was in the comedy/thriller film "Extracurricular Activities" (2019), playing Mrs. Reed.
CODY BURGER
The 36-year-old actor played Rocky Johnson, Cousin Eddie and Cousin Catherine's bully son.
Following his debut role in the film, at age 5, Burger appeared in just a few other films and a couple of TV series before retiring from acting in 1995.
His credits include "Anything But Love" (1990), "Home Improvement" (1991) "Forever Young" (1992) "Pet Shop" (1994) and "Heavyweights" (1995). He currently works as a Network Engineer in Florida.
ELLEN LATZEN
The 39-year-old actress played Ruby Sue Johnson, Cousin Eddie and Cousin Catherine's youngest child.
After playing her most famous character, Latzen only appeared in three additional productions, namely "ABC Afterschool Specials" (1990) "Alkali, Iowa" (1995), and "Boys Life 2" (1997).
She attended California College of Arts and Crafts in San Francisco, and currently resides in the Detroit area.
JULIA LOUIS-DREYFUS
The 58-year-old actress played Margo Chester, one half of the couple next door to Clark and family's home, whose Christmas is also sabotaged, however involuntarily, by this chaotic bunch.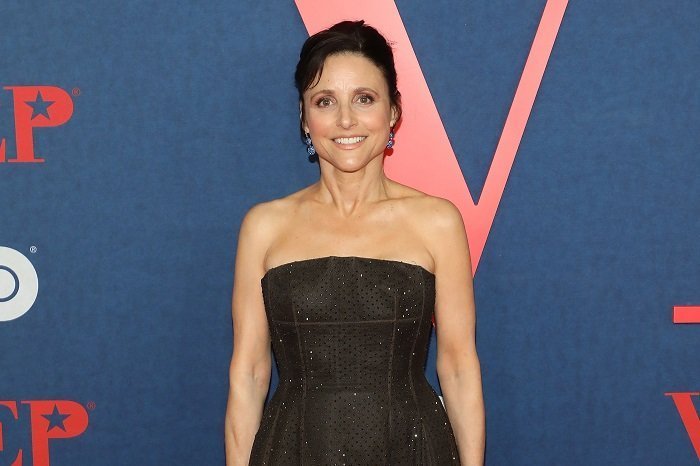 Julia Louis-Dreyfus I Image: Getty Images
Right after playing this minor role in the film, Louis-Dreyfus landed her breakout role as Elaine Benes in the hit sitcom "Seinfeld" (1990-1998) and she end up becoming the most successful alum to come out of the series.
From 2006 to 2010, she starred "The New Adventures of Old Christine," from 2006 to 2010, which earned her a second Emmy. Recently, she starred in the political satire "Veep," winning a record-breaking six Emmy awards for her performance.
NICHOLAS GUEST
The 64-year-old actor played Todd Chester, Margo's husband, also affected by the havoc created by their neighbors.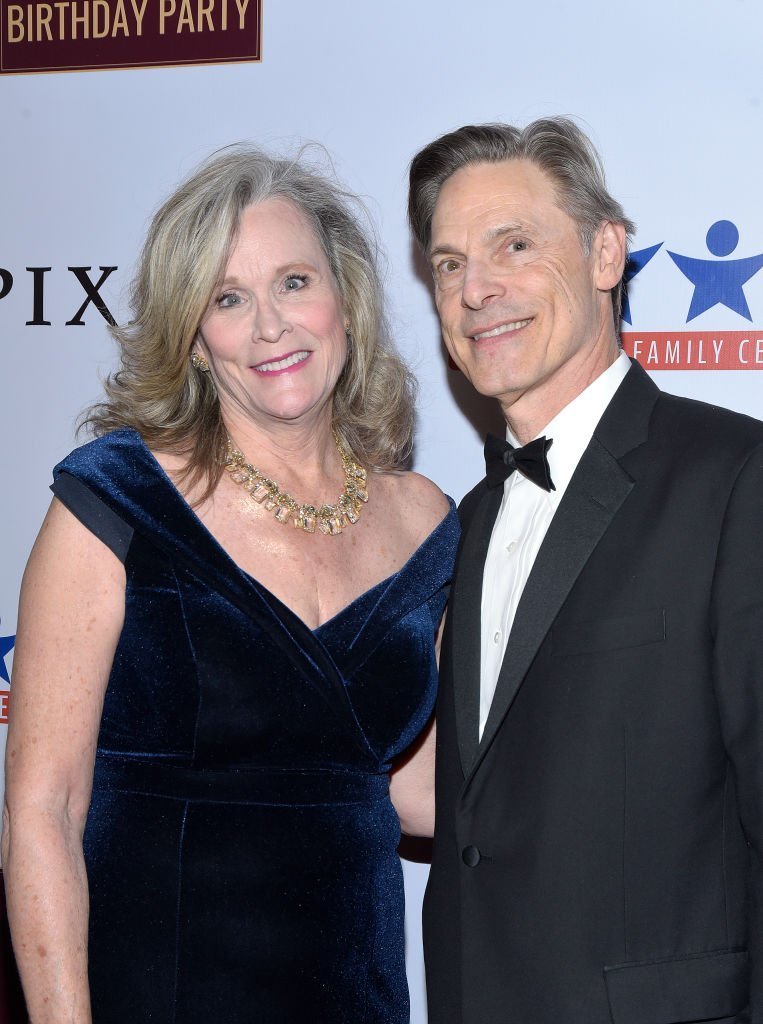 Nicholas Guest and his wife Pamela. I Image: Getty Images.
Guest has continued working in movies and TV series and has more than 190 acting credits behind him, his most recent role to date being that of President Salnikov in "Madam Secretary" (2016-2019).
He has a prolific career as a voice artist with roles in "Animaniacs" (1993), "The Land Before Time III" (1995) "The Mummy" (2001-2003), "Justice League" (2003), "Astroboy" (2009), "Batman: The Brave and the Bold" (2009-2011), and "MacGyver" (2017-2018).
Please fill in your e-mail so we can share with you our top stories!