Meet Bryiana Noelle Flores, the Wife of Rob Dyrdek: 5 Amazing Facts about Her
At a glance, Bryiana Noelle Flores may look like a skinny celebrity with no depth, but underneath the surface lies strength, grace, and a strong faith that helped her overcome the most difficult times.
Bryiana Noelle, Rob Dyrdek's wife, has a life that appears to be picture-perfect, but it wasn't always that way. Before she found fame and success as an entrepreneur, the model had her tale of woes and dark times.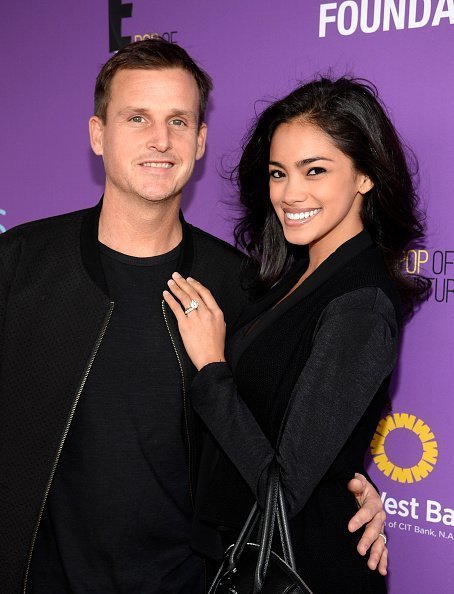 She, however, overcame them to become the woman she is today, a success story worth telling, and an iconic woman, worth emulating. Here are five amazing facts about her:
SHE FOUGHT LEUKEMIA AND WON   
Born on July 21st, 1991, in Salina, California, Bryiana Noelle Flores's age is 28. As a child, she found out she had leukemia when she was ten.
The doctors told the then-little girl that she had only days to live unless she gets a bone marrow transplant, and she resigned herself to the possibility. As she later revealed, the verdict made her apply to "Make a Wish," and the model got to go swim with the dolphins in Hawaii.
While visiting Hawaii, a young Bryiana had a moment of epiphany, and with it came a desire to live. She refused to have the surgery, went for three rounds of chemo, and stuck with her medication. 
She is an angel from heaven. She is absolute perfection. She is our princess. She is Nala Ryan Dyrdek. So thankful for the strength of my amazing wife and grateful for our growing family. 🤱🏽👼🏽👶🏽🕺🏻💖🌸💕🌸💖💕🙏🏼🙏🏼🙏🏼🙏🏼 pic.twitter.com/PusjzwPzj7

— Rob Dyrdek (@robdyrdek) December 30, 2017
The model survived, and took from the experience, the power of positive affirmations; a belief she still holds on to.
THE BULLIES COULD NOT HOLD HER DOWN
After overcoming cancer, Bryiana Dyrdek faced another battle. In high school, she was constantly bullied and told that she was not tall, elegant, or beautiful enough. 
The California native denied the naysayers the power to determine her life, and she moved to Los Angeles to pursue her dream of becoming a model. Three years after the move, the brunette beauty got scouted and became an internationally published model.
BRYIANA WAS A PLAYBOY PLAYMATE
Bryiana Noelle Flores's height puts her at 5'11", and combined with her beauty and success, she became a playboy model. Bryiana Noelle Flores's playboy days peaked in 2013. 
That year, the Caucasian, Chinese, mixed lady became the Playmate of the September issue of the magazine and attended the Glamour.com event in New York.
SHE IS THE FOUNDER OF ICONIC BEAUTIES
After a while, the glitz and glam of the model world lost its appeal, and Bryiana sought for something significant to do with her life. She got together a group of young ladies, whom she taught to be brave, and believe that there's nothing impossible. 
On her website, the 2014 World Perfect Pageant winner, describes herself as a wife, mom, boss, undiscovered Disney princess, mentor, and model. She is using her platform to shine the light on women and help them live their best lives.
SHE PRAYED FOR DYRDEK UNTIL SHE FOUND HIM
Bryiana got married to Dyrdek a year after winning the pageant. He proposed to her during a trip to Disney Resort; they were seeing an "Aladdin" show, and he rode on stage on an elephant for the proposal.
The couple got married in September 2015, and Bryiana Noelle Flores wedding gown featured a long tulle train. In a post shared by the Beverly Hills resident on Facebook, she revealed that she prayed for Dyrdek, and he is everything she prayed for in a future husband.
The couple shares two children, son, Kodah Dash, born in 2016, and a daughter, Nala Ryan Dyrdek, whose birth was announced in December 2017 on Rob Dyrdek Twitter account.
In May, the family-of-four moved into their sprawling Beverly Hills mansion, designed by Lux Living. Rob Dyrdek net worth is estimated at $50 million, and he maintains a lavish lifestyle with his family. 
For the couple's third wedding anniversary in 2018, the former professional skateboarder recreated his first date with Bryiana, by taking her on a helicopter ride.
The model and the "Ridiculousness" host dote on each other; he sees her as the most beautiful and amazing woman ever, and she sees him as the man who cheered her on and helped her overcome her fears, including her phobia for cars.