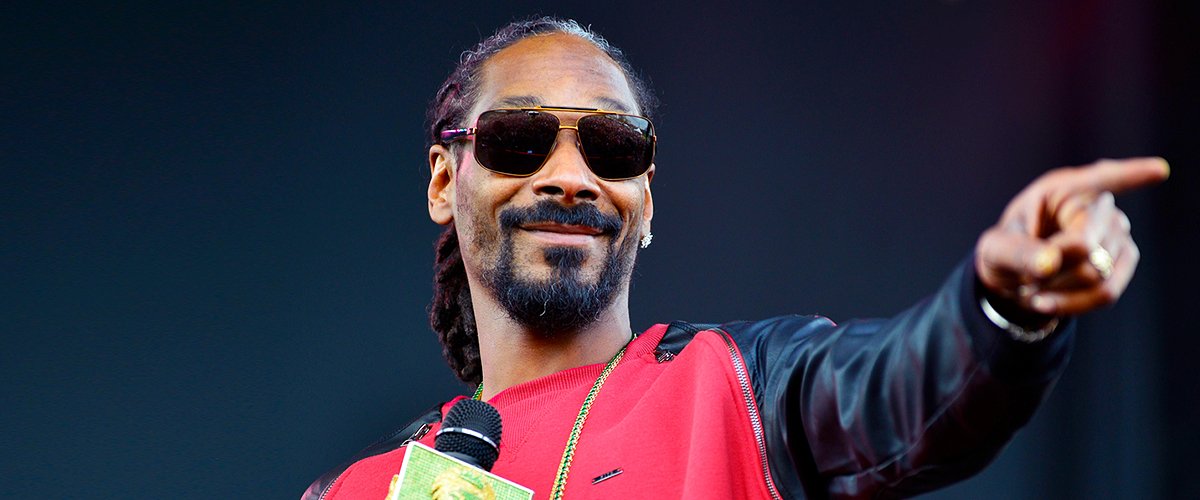 GettyImages
Meet Snoop Dogg's Son Julian Who Looks a Lot like His Famous Father
Rapper Snoop Dogg is the proud father of four kids he shares with his longtime wife, Shante Broadus. However, there's a fifth child that was kept away from the spotlight, Julian Corrie Broadus. Now, he's building his own path into the music industry.
Despite his reputation as a rapper that loves weed and never holds his opinion back, Snoop Dogg has built his brand around the fact that he's also a man of family, a dedicated husband, and a father whose number one priority is his loved ones.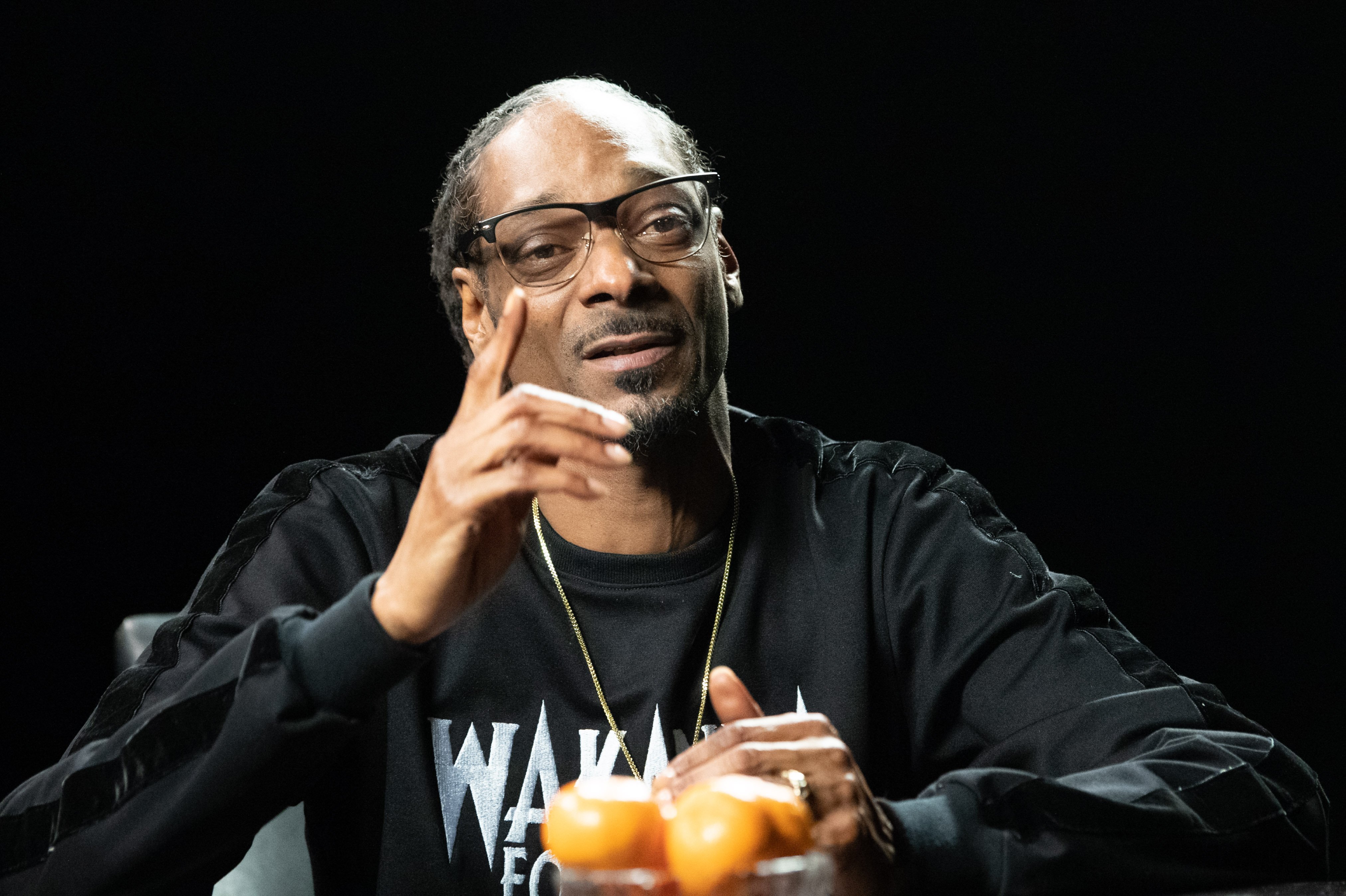 Snoop Dogg speaks in conversation with Kirk Franklin on April 11, 2018 | Photo: GettyImages
However, it seems like that rule doesn't apply to all of the members of his immediate family. His youngest son, Julian Corrie Broadus, is still mostly unknown to the general audience, and although he carries his father's last name, they don't seem to have a close bond.
JULIAN CORRIE BROADUS -BIO, AGE
Snoop Dogg's son Julian Corrie Broadus was born in 1998 as the product of an extramarital affair between the rapper and Laurie Holmond. He's 19-year-old.
"I don't want people to go around telling me, 'oh, you made it only because your dad was behind you and putting you in the right positions.' It's not like that." - Julian Corrie Broadus
He had married his high school sweetheart, Shante Taylor, a year earlier, and according to Laurie, when she told him about the pregnancy, Snoop was scared and said he didn't know how to tell Shante about it.
Snoop was there when she delivered Julian, and he took financial responsibility, but the boy was kept as a secret for years.
Until Laurie grew tired of Snoop ignoring their son and took him to court to establish paternity and make things legal for Julian.
At the time, Snoop had released his reality show "Father Hood," which followed his family life in detail. A then 9-year-old Julian told the magazine that he should've been with his dad on the show too.
"I don't want to be an actor; I want to be a basketball player," he added. "But I want to be on the show to get to know my family. It would be so nice for all of us to just hang out together. I hope we can do that one day."
Julian Corrie Broadus is the youngest of five children. Snoop shares sons Corde and Cordell, and daughter Cory with his wife.
Cordell welcomed his first daughter with girlfriend Phia Barragan this year; and Corde is a father of two adorable kids: son Zion Kalvin, and daughter Eleven.
Tragedy struck the Broadus family in September 2019, when Corde announced that his third child, son Kai, passed away after ten days of being born.
He didn't provide the cause of death but said his son had done everything he was supposed to do in the world during his time alive.
JULIAN CORRIE BROADUS' CAREER PATH
Julian is currently studying at the University of California. In March 2018, he said in an interview that he was a Biology major but was seeking to switch to Business.
Although Julian aspired to have a basketball career, a broken hand eventually led him to pursue his other passion: music.
Talking to Jackie Elam on her radio show, Julian revealed that he started putting his music out there a few years ago but then took it down because he realized there was a lot more he needed to work in.
"When I was a basketball player, I could only do so much, and I couldn't be unique. Everybody plays basketball. And this music stuff is what I love. I'm really glad that God opened those doors for me and showed me…[that this is where he's supposed to go]."
However, unlike his father, Julian isn't planning on pursuing a hip hop career. Instead, he believes he'll go down the path of Pop or R&B.
THE PRESSURE OF BEING SNOOP'S SON
Julian is aware of the big responsibility that comes with carrying his father's legacy, which is why he's careful about everything he says or does, considering it could affect his entire family.
And when it comes to his music, he doesn't want to be compared to his father or use his influence to get the doors of the industry opened for him.
"I don't want people to go around telling me, 'oh, you made it only because your dad was behind you and putting you in the right positions.' It's not like that," he said.
The 19-year-old says he's not making music because he wants to be like his father, but because he has a genuine love for it.
And while Snoop and Julian haven't been seen together in years, the young man says he has a relationship with the rapper, but they are still working on it.
Please fill in your e-mail so we can share with you our top stories!