NCIS: LA Fans Were in a Panic over Deeks' Life after He Was Stuck in Room with a Bomb in the Latest Episode
"NCIS: Los Angeles" ushered fans into the yuletide month with a thriller episode of the CBS series that played a heart trick on fans as they were left worried over Deek's life throughout the hour-long episode.
This week's episode of "NCIS: LA" brought along another series of intense adventures as the characters struggled to overcome various pitfalls, and stay alive.
Time to bust out your happy dance, because the 250th episode of #NCISLA starts NOW! pic.twitter.com/FsxuClhEDt

— NCIS: LA (@NCISLA) December 2, 2019
The 250th episode of the CBS series, titled "Brought," ran viewers through a revenge plot against Hetty, played by Linda Hunt, by a former recruit, Akhos.
A dive into Hetty's backstory revealed that the agent recruited Akhos when he was young, and trained him to become a black-ops agent, but the former recruit embraced a life of crime, which spelled disaster for him. 
Years later, he blames Hetty for his misfortune and shows up to take his revenge, which puts the rest of the team in danger.
The sting of disillusion grips Hetty this week when her former pupil takes a turn for the dark side. #NCISLA pic.twitter.com/hUSmvsMlwd

— NCIS: LA (@NCISLA) November 27, 2019
The adventure-filled plot had a little play on Deek and Kensi's love story as the former ended up trapped in a room with a ticking time bomb, while his new wife, Kensi, moved rocks to get him out.
All hopes for Deek's survival got crushed when the beloved agent stopped his wife's attempts to save him and delivered his heartfelt farewell speech to her, leaving viewers in a fit of panic.
It's a race against the clock in the latest #NCISLA, and Kensi risks it all to save the one she loves. Stream the episode now: https://t.co/jddGy2aovH pic.twitter.com/5TWxWQQppF

— NCIS: LA (@NCISLA) December 3, 2019
Deek's near-death encounter left fans of the show worried about the fate of the fan-favorite agent, especially as he was yet to enjoy his dream family with his new wife.
Viewers immediately took to Twitter to express their fears, while hoping for Deek's eventual safety. One viewer tweeted:
"I will sell my family to make sure Deeks is safe."
Tonight we air the 250th episode of #NCISLA!!! Grateful is an understatement. It's our 11th season!! We couldn't have done it without you!!! Proof that Dreams don't have deadlines!! 💪🏾💪🏾💪🏾 pic.twitter.com/UekMLBY131

— LLCOOLJ (@llcoolj) December 2, 2019
Another fan wrote:
"I'm not liking this. I'm not ok. What are you guys trying to do, kill us?"
Some other viewers were more direct with their disapproval, as they voiced out warning to the showrunners, in an attempt to save their favorite cast. One wrote:
"DON'T EVEN KILL DEEKS OFF!"
When Beale is taken hostage, Callen and Hanna waste no time digging for clues. Stream the latest episode of #NCISLA now: https://t.co/9DzzhWUBMt pic.twitter.com/0ChT5jaHNX

— NCIS: LA (@NCISLA) November 25, 2019
Another noted:
"I'm still reeling from the death of Christopher LaSalle from NCISNOLA. I can't process the death of anyone else right now!"
Gratefully, Deeks emerged from the turmoil unscathed, while the rogue agent wound up dead following a confrontation with Hetty. 
The final phase of the episode previewed a conversation between Callen and the longtime serving agent, Hetty, which drew pointers towards Hetty's probable retirement, and possibly, replacement, which brought up speculations that the series might be hitting an end soon.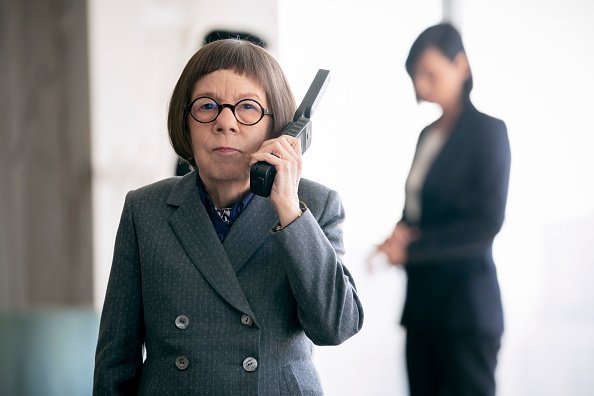 Earlier this year, "NCIS: LA" celebrated the grand success of the CBS show with a party graced by cast and crew members, most of whom expressed their gratitude for being privileged to be part of the series.
It's not sure what to expect next from the series, but certainly, viewers are not remotely prepared to say goodbye to their favorite on-screen characters.