Janet Jackson Is All Glammed up as She Poses for Harper's Bazaar Vietnam Cover
American singer Janet Jackson looks stunning and youthful in new photos for the cover of Harper's Bazaar Vietnam, and it has left her fans in awe. 
A few days ago, the famous entertainer took to Instagram to share the photos for her new feature in Harper's Bazaar. For a 53 year old, the iconic star looked very young and especially happy in the scenic shots.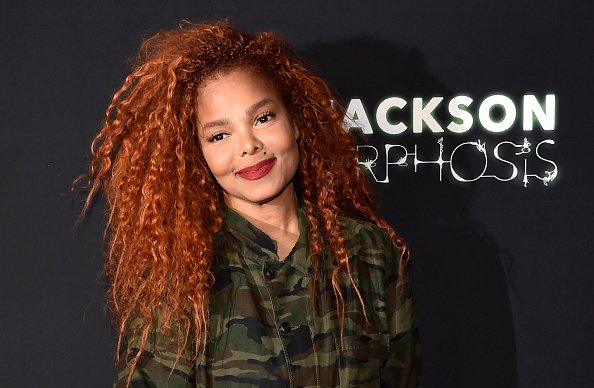 In one of the pictures, Jackson was flamboyantly dressed, but with only little seen of the ensemble. However, that didn't make it any less charming than the other photos.
The singer's face, which sported sleek makeup, bore a smoldering look, and the gorgeous highlights accentuated her hair, which was pulled into a fancy updo. 
In another picture, a smiling Jackson wore a floor-length suede dress and posed for the snap standing in front of a decorated fireplace. The third snap gives a more up-close look at the singer who was outfitted in a colorfully patterned number. 
The next set of photos is no less beautiful, and they all generally leave the viewer in awe of Jackson's gorgeous look that makes it seem like she drinks from the fountain of youth frequently. 
Going by the fact that she has been recently spotted with dark hair, the photoshoot may have taken place a while ago. No matter, fans were drawn to the sweet looks Jackson served, and they took to the comments section to leave compliments for her. 
Each photo has an average of about 45k likes, as well as hundreds of comments from the icon's massive fan following. One fan, @heavenlyerra wrote: "You're such a beauty!"
While another, @90s.janet commented:
"What an early Birthday present queen! Thank you!! We've been waiting for the moment."
In admiration, another, @thackleberry608 wrote:
"..@janetjackson ...you will always be a Queen, Icon, and Inspiration to a lot of us…."
The positive comments must have hit a soft spot for Jackson, who only recently suffered harsh criticism from fans who found her recent New Zealand performance watered down and full of poor lip-syncing. 
It seems Janet Jackson is determined to redeem herself as she followed up the New Zealand show with a heated one in Hawaii.
There is, however, no arguing the fact that she will always remain a monumental figure in the industry, and her failure to meet people's exhaustion may be attributed to fatigue. 
One thing that is for sure is that no one can steal Jackson's shine.