Meet Clayne Crawford's Wife of 15 Years Sunshine Kiki and Their Kids
Actor Clayne Crawford, best known as Teddy Talbot on "Rectify" and Martin Riggs on "Lethal Weapon," has been married to Sunshine Kiki Brown since 2004.
Born on April 20, 1978, the actor's real name is Joseph, although he decided to change it to Clayne in 2000 as a way to honor an ancestor named Clan and his hometown, Clay, Alabama.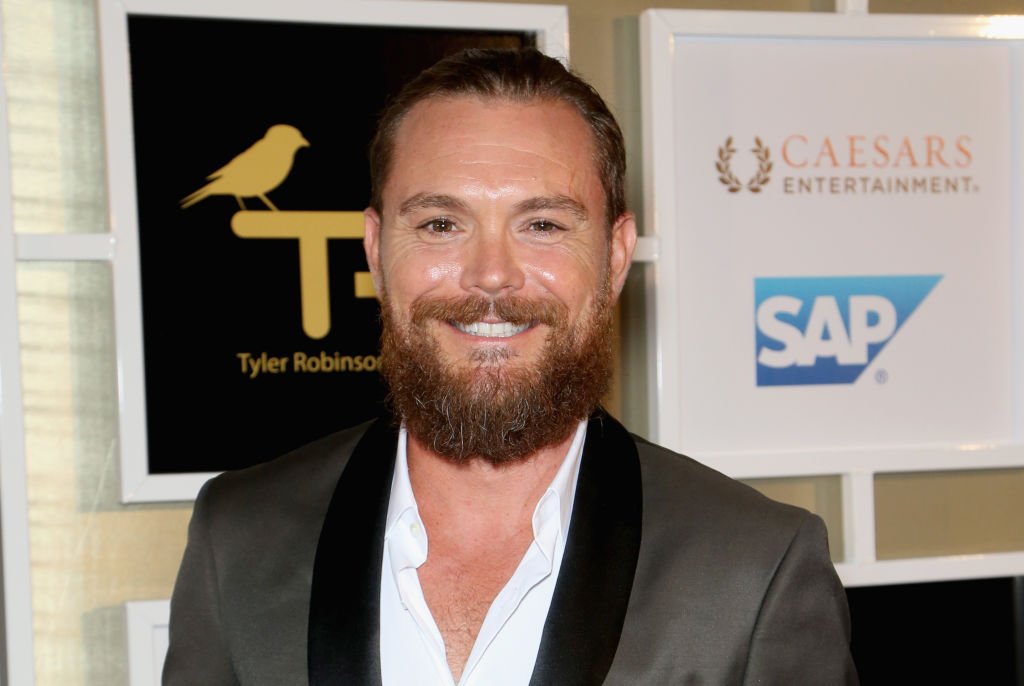 Clayne Crawford's movies and shows
His first appearance in a TV series took place in 1997 when he took a minor role in "Buffy the Vampire Slayer." From that point on, he kept getting parts in different projects, including "CSI," "Roswell," and "Jericho."
Although Clayne Crawford's participations in those series were remarkable, the project that put him on the map was "Rectify," the first Sundance TV original series.
The show addressed the life of a man who was released from prison after being on death row for almost two decades due to a wrongful conviction. Clayne portrayed Teddy Talbot Jr, the protagonist's stepbrother.
Due to his outstanding work, the actor was nominated to a TV Critics' Choice Awards for Best Supporting Actor in a Drama Series. From that point on, his career did nothing but improve.
Sunshine Kiki Brown's husband fired from "Lethal Weapon"
In 2016, he was cast as Martin Riggs on "Lethal Weapon," the TV show based on the film series of the same name. Although Clayne was one of the main characters, he was fired after the second season.
The reason for such a drastic decision was the unhealthy relationship between him and his co-star Damon Wayans. Seann William Scott eventually replaced Clayne, but the show was canceled after three seasons.
Clayne Crawford and Sunshine Kiki Brown's romance
As per his romantic life, he has been married to Sunshine Kiki Brown for more than a decade. Unfortunately for the couple's fans, the details of her life are scarce.
Thanks to Instagram posts that the actor has shared, though, we know that she was born on December 14, 1980.
Clayne Crawford's kids have also appeared on the actor's social media. So far, Clayne and Sunshine Kiki Brown have had two children together: Joey and Colt Crawford.
Although Sunshine's husband is a talented and successful actor, she doesn't need him to make a name for herself. In fact, she is a successful businesswoman who has focused her time in fashion, more specifically designing shoes.
Sunshine and Clayne became grandparents
Apart from the two boys that Sunshine has with the actor, she has a daughter named Abby from a previous relationship. The 21-year-old woman welcomed a baby boy on November 21, 2019. His name is Callen Hanson Fredrick.
Thankfully, Clayne has accepted Abby into his family, and some of the photos he has shared on Instagram prove that their relationship is wonderful.
At the moment, Clayne and Sunshine Kiki Brown are enjoying their married life while taking care of their three children.
Thankfully for the couple, money is the least of their worries nowadays as Clayne Crawford's net worth is estimated at $4 million.
Even after leaving "Lethal Weapon" is such a dramatic way, he has landed a couple of acting gigs, including a brief participation in the TV show "Into the Dark" and in the film "The Killing of Two Lovers," which is currently in post-production.
Clayne was not the only actor who left "Lethal Weapon" before it ended, though. Damon Wayans did it in the middle of its final season, and he shared details on his decision shortly after that.
Damon Wayans Quitting 'Lethal Weapon' After Season 3 https://t.co/lynJ6XHScR pic.twitter.com/I3daEYToHj

— Deadline Hollywood (@DEADLINE) October 3, 2018
First, he remarked that he was a 58-year-old diabetic man working 16 hours a day. He went on to say that the show put a strain on his personal life, revealing that he was not present for his mother and daughter's surgeries due to work.
The actor and comedian claimed that being a loving and supporting father while working on "Lethal Weapon" was hard, noting that work was not everything.