Meet Jessica Olsson: 5 Fascinating Facts about Dirk Nowitzki's Biracial Wife
Former Dallas Mavericks superstar Dirk Nowitzki announced his retirement from the NBA earlier this year. He spent 21 years playing basketball, and his gorgeous wife, Jessica Olsson, was by his side for the ride for almost half of that time.
Although Jessica Olsson had been involved in the art industry for years and had worked with stars such as George Michael and Kenny Goss on several charitable projects, she led a mostly anonymous life.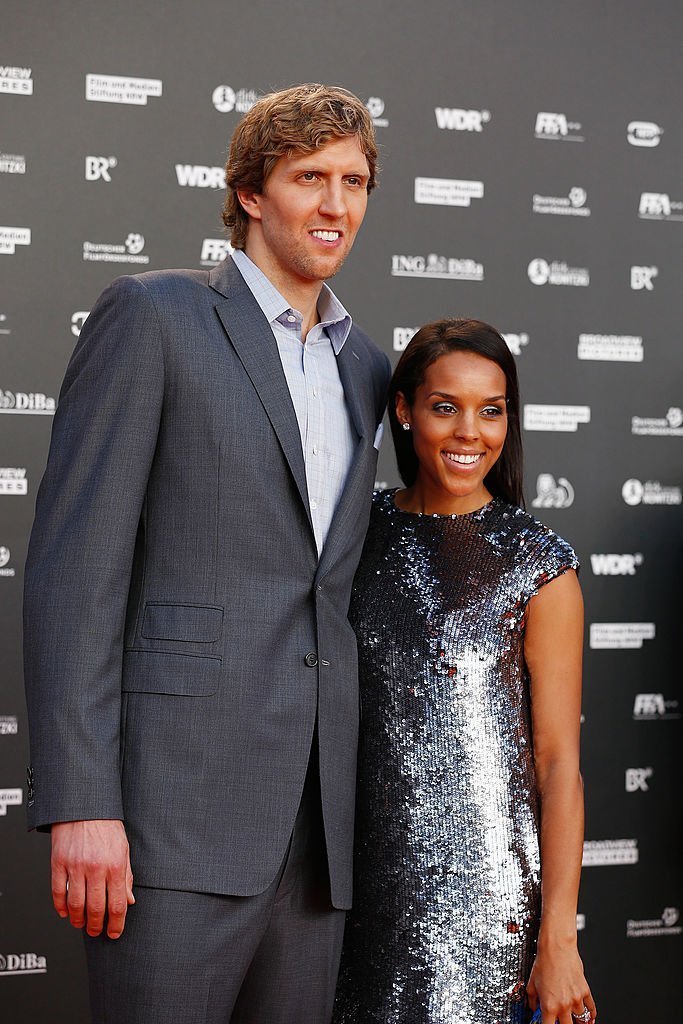 That is until she started dating one of the most iconic basketball players of all time.
Now, as Dirk Nowitzki's wife, Jessica Olsson, is using her platform for good, helping others while raising three adorable kids. And while the couple's interracial marriage has raised eyebrows from skeptics, color is not an issue on the Nowitzki family.
JESSICA OLSSON -BIO, AGE, HEIGHT
Jessica Olsson was born in Gävle, Sweden, to a Kenyan mother and Swedish father in 1982. That makes Jessica's age 37-year-old. However, since she's a very private person, her exact day and month of birth are unknown.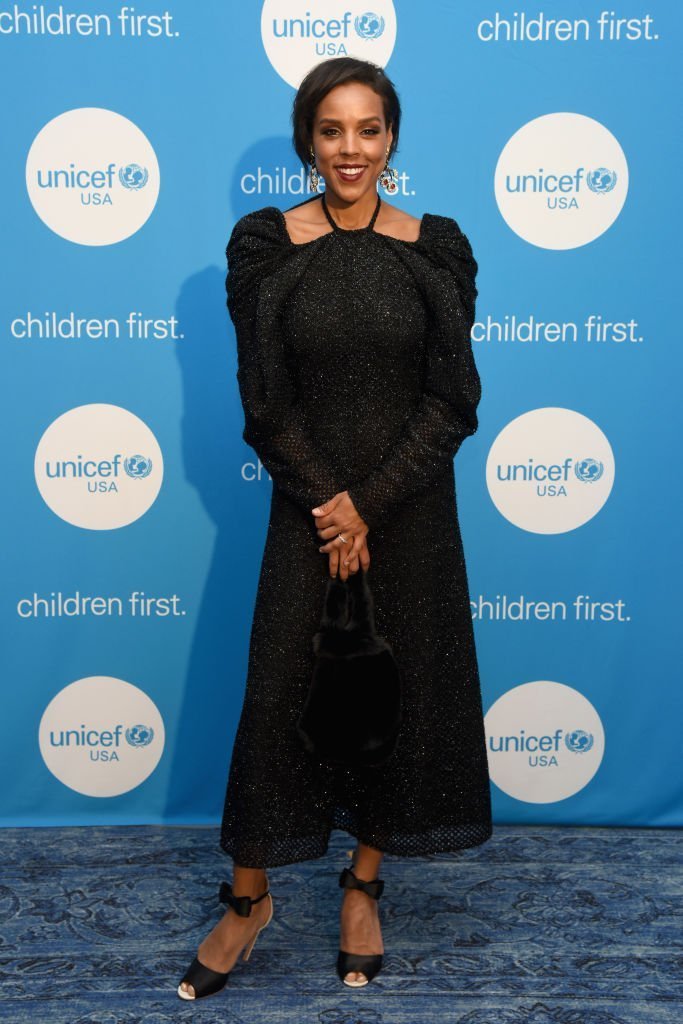 Olsson, like her husband, was raised outside of the U.S.
While Nowitzki was born and raised in Germany, Olsson was raised alongside her younger brothers, twins Marcus and Martin, in Sweden. The twins are both professional soccer players in England and played for the Swedish National Team.
Jessica's height is of 5 ft 1 inch, average size in comparison to her husband's towering 7 ft 0 inches.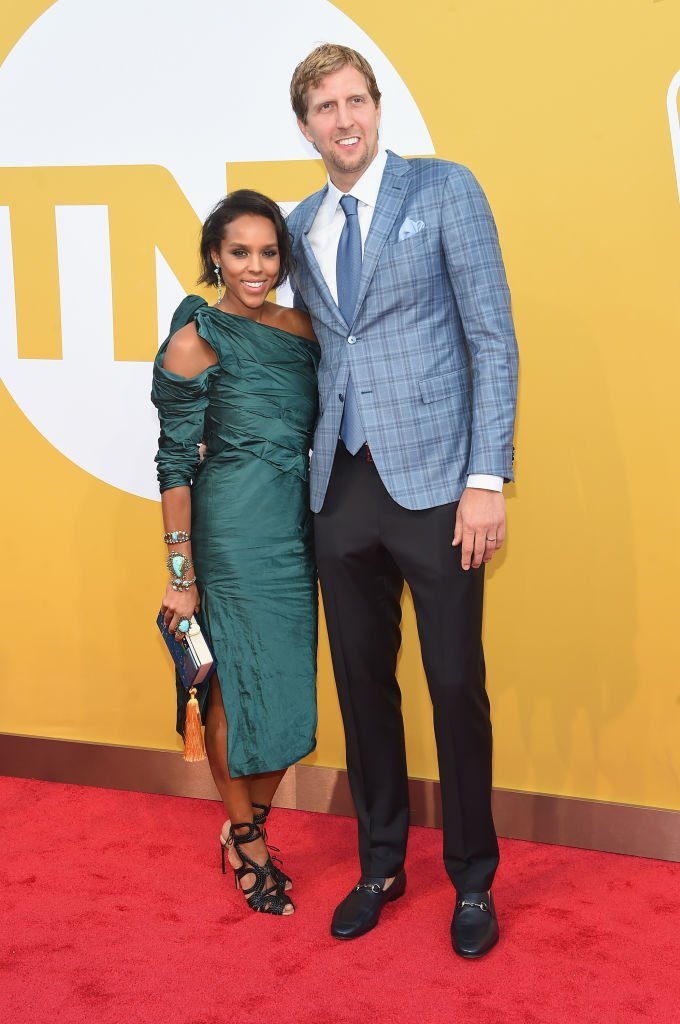 As for her net worth, although Jessica's is not known, it's safe to assume that she shares Dirk Nowitzki's net worth, estimated to be around $140 million.
THREE WEDDINGS WITH ONE GERMAN
Jessica and Dirk met through mutual friends at a charity event for the Sports for Education and Economic Development Project (SEED) in 2010. At the time, Olsson was part of the host committee for SEED.
She was also an employee at a Dallas Art Gallery and had been living in the city for five years.
The pair dated for two years before tying the knot in 2012 with three different ceremonies in Kenya, Germany, and their home in Dallas.
In Kenya, the couple had a Kikuyu wedding, which included a test where Dirk had to recognize his wife from a group of women that were covered from head to toe—he succeeded. It also included a  dowry payment, and the couple wearing traditional Kenyan garments for the occasion.
"It was a special experience. I've never, obviously, been a part of anything like that, the dances, the whole experience, the tradition of a wedding down there," Nowitzki told The Undefeated.
And continued:
"It's different. You have to cut a goat. Lots of symbols, all the different things. They threw us a really traditional Kenyan wedding."
He also revealed that what made him fall for his wife was her good looks, and the instant intellectual connection they had, as they both enjoy art and sports.
"She grew up around sports. We both love tennis, and we love to travel. We both love kids and family," he said.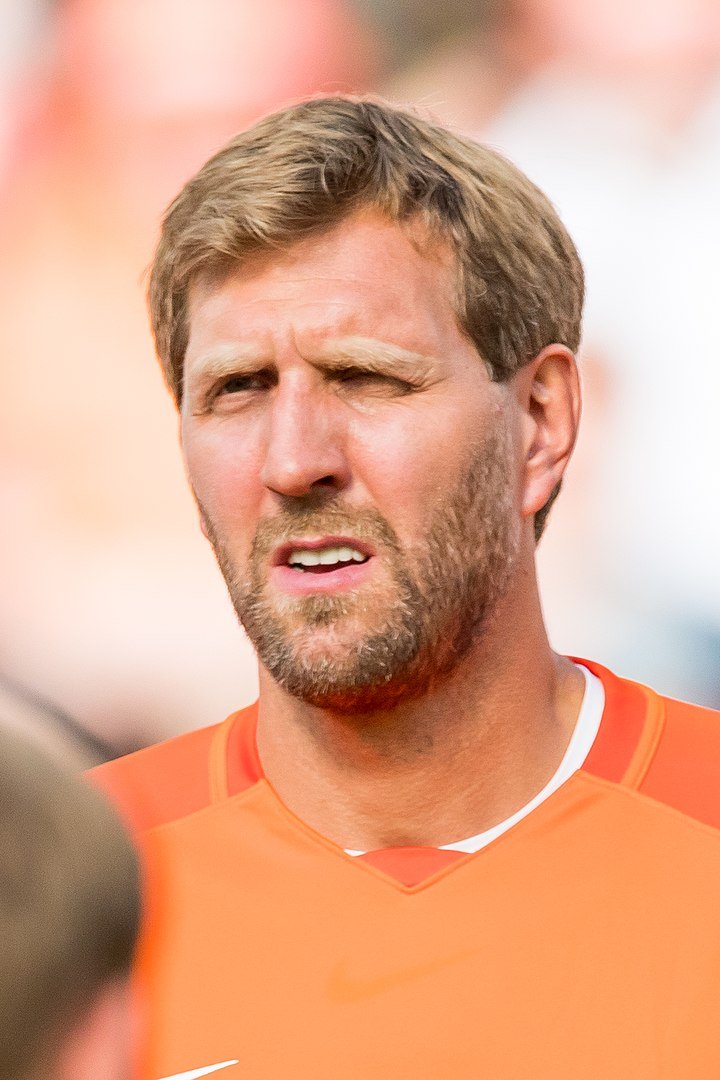 INTERRACIAL MARRIAGE WOES
The first time that Jessica Olsson and Dirk Nowitzki were seen together in public was at the 2011 ESPYS Awards in Los Angeles.
At the time, Olsson sparked a lot of interest when Nowitzki kissed her in front of the cameras after receiving an award at the event.
Immediately, fans and fellow athletes alike took to social media to express their shock at watching Maverick's resident German with a woman of color.
And although the comments weren't necessarily harmful, they were race-related.
He got a black squeeze!

— Jordan Crawford (@jcraw55) July 14, 2011
"@thekidet: Well I'll be damned. Dirk got him a sister" (always got him one. U didnt know?)

— andre (@andre) July 14, 2011
Nowitzki confessed he never saw those comments at the time and said no one ever approached him to say anything about it to his face.
For Nowitzki and Olsson, color has never been an issue. For the former NBA star, growing up in Germany, and playing basketball with kids of all races helped him look past every race misconception.
"Color or race for me never really mattered, and that's also the beauty of sports," he said. "You're a team. Same with marriage. You're a team and pulling on the same string. You try to make it work, and chemistry has got to be there. That is just the way I was raised."
THEIR KIDS
Jessica and Dick Nowitzki's kids were kept away from the spotlight for the first few years of their lives. However, they were pictured with their mom on a few of Nowitzki's last games before his official retirement last April.
The couple welcomed daughter Malaika Nowitzki in 2013. Two years later, they had a son, Max, and in 2016, they welcomed their second son, Morris.
The kids are being raised in a trilingual household, as they're being taught to speak English, German, and Swedish.
🎥: The Nowitzkis joined several North Texas Non-profits at the opening ceremony for the 11th annual North Texas Giving day! pic.twitter.com/EhLMDqycWh

— Mavs Care (@MavsCare) September 12, 2019
On top of that, they have made trips to each of their parents' hometowns because Jessica and Dirk want the kids to be exposed to different cultures, "So they can grow up with an open mind," Jessica said. "And through their experiences and our guidance, they will become their own individuals."
The kids were also exposed to the euphoria their dad caused in Maverick's avid fans, but the couple admits they're not sure the little ones fully understand that the roaring and clapping was for their dad, as Jessica explained to the Dallas News:
"When they go to games and see their dad play, it's exciting for a while. And then we need to get some popcorn to keep them busy. But Max, he can watch an entire game. He's really into it."
As Dirk Nowitzki's emotional 21st season nears its end, his wife, Jessica, cherishes every 'beautiful' moment https://t.co/22xiuz0WrU

— Dallas Morning News (@dallasnews) April 7, 2019
Now that Nowitzki is out of the game, he plans to spend more quality time with his kids without worrying about catching planes every other day.
CHARITY EFFORTS
Jessica Olsson is currently working as the president of the Dirk Nowitzki Foundation, which is dedicated to "putting children first and assisting them through programs focusing on their wellbeing, health, and education."
Talking to D-Magazine about the charity, Olsson explained that the foundation serves as a catalyst for her and her family because, by giving back and getting instant feedback, they can see the change they can help to make, and that encourages them to keep doing it.
.@swish41 and Jessica Nowitzki received the prestigious Roger Staubach Award at the 10th Annual Emmitt Smith Celebrity Gala last Friday!

READ: https://t.co/P0AXE5GdFD pic.twitter.com/xx0C5sT7fM

— Dallas Mavericks (@dallasmavs) May 5, 2019
"To me, that's the most valuable thing," she said. "And it transfers back to our children and becomes a part of our family. I don't really call it work–it's just part of our lives."
The couple also recently became Honorary Chairs for the North Texas Giving Day 2019, organized by the Communities Foundation of Texas, where they encourage the community to support local nonprofits and causes they care about.