Kelly Clarkson Wore Asymmetrical Dress with One Sleeve & a Train on 'The Voice' and Fans Had Something to Say
Fans weighed in after Kelly Clarkson shared a picture of the eye-catching outfit she wore to Monday's episode of "The Voice" and many of their comments are not flattering.
Besides being vocal with her opinions, Kelly has become well-known for her daring fashion sense on the talent show, "The Voice."
While her style is usually appreciated by fans, this wasn't the case for her outfit on Monday's airing of the show.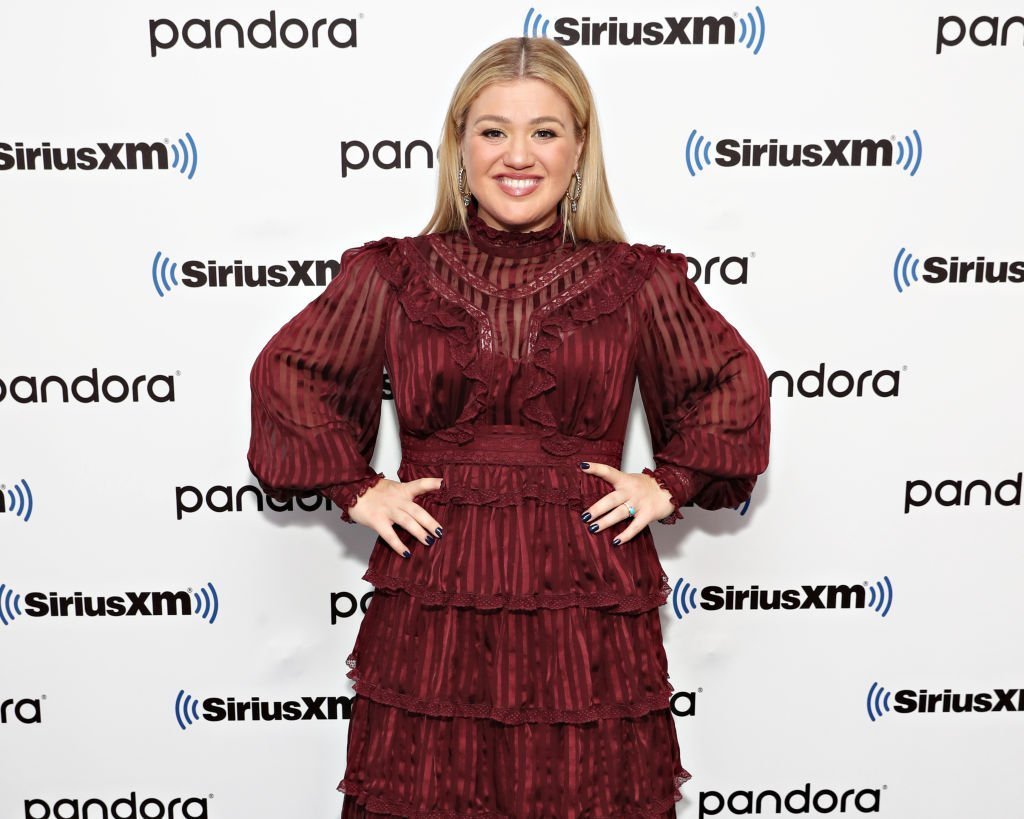 The "Because Of You" singer recently set the internet ablaze after Today shared the news of her latest social media upload that showed off her daring ensemble.
The post featured a picture that showed Kelly looking dazzling in a red and black ensemble that consisted of a one-sleeved red dress that featured a train by the side.
Kelly made the Alex Perry runway design dress her own by layering the dress over a black long-sleeved blouse and high leather boots.
Her signature blonde hair was styled backward and her face brightened up with matching pink eyeshadows and lipsticks.
Once fans laid eyes on the outfit, they immediately took to Twitter to share their opinions of it.
One person stated that her outfit was reminiscent of the fictional character Jessica Rabbit from the 1981 novel "Who Censored Roger Rabbit?"
@kellyclarkson your dress tonight is very reminiscent of Jessica rabbit!! @NBCTheVoice #thevoice #whoframedrogerrabbit #JessicaRabbit #sparkles #reddress pic.twitter.com/BQXMQoZqyz

— nurserach21 (@nurserach219) December 3, 2019
Another user proclaimed that Kelly needed a better stylist even though she was a "pretty" woman.
@kellyclarkson #VoiceTop10 what is with your dress tonight? Half glam and business? You are so pretty but need a better stylist.

— Lori Martin (@LoriMar0331) December 3, 2019
A third user mentioned that, although she loved the singer, she couldn't understand why her dress looked like a "fruit roll-up."
Before she shook the internet with her dress, Inquistr reported that Kelly rocked a red dress with a cinched waist on her talk show "The Kelly Clarkson Show."
Love @NBCTheVoice and @kellyclarkson but why dress like a fruit roll up

— cindy muench (@MooMuench) December 3, 2019
The dress landed just above the "Since U Been Gone" singer's knees and emphasized her slim waist with a black belt used to cinch her mid-section.
Kelly shared footage of herself singing a cover of Salt' N' Pepa's 1994 hit "Whatta Man" on Instagram on December 2 — and her fans loved every bit of it.
From the look of things, Kelly seems to be enjoying her career and life with her husband Brandon Blackstock, whom Biography revealed she married in 2013.
Less than a year later, the couple welcomed their daughter River Rose on June 12, 2014. Brandon and Kelly's second child, Remington Alexander, was born on April 12, 2016.
Before she made her big break in 2002, Kelly Clarkson appeared as an extra in a few television series such as "Sabrina, the Teenage Witch" and "Dharma & Greg."
She also worked briefly with musician Gerry Goffin to record five demo tracks in an attempt to land herself a record deal.That attempt and the many others that followed it failed.
However, her luck changed when she appeared in and won the first season of "American Idol."