NCIS and 'NCIS: New Orleans' Are Currently on Two-Week Hiatus and Reruns Will Show Instead of New Episodes
Tuesday night will not be the same, as fans of "NCIS" and "NCIS: New Orleans" will miss their favorite show as it goes on a 2-week hiatus.
Television shows are continually going on break, leaving their fans with repeat episodes while they wait. This week, two of CBS hit shows, "NCIS" and "NCIS: New Orleans," are on a 2-week hiatus following last week's action-packed episodes.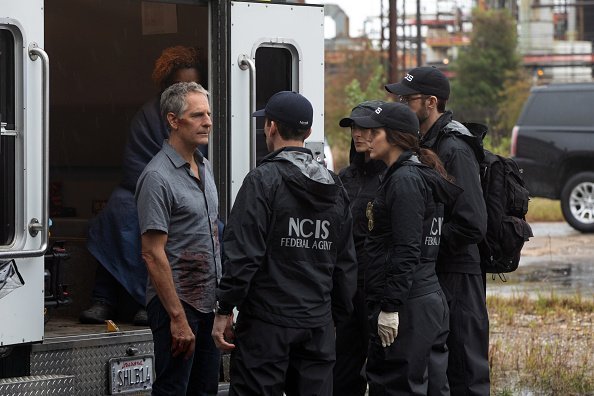 THE SUSPENSE CONTINUES
The shows have been packed with drama, suspense, reunions, and death since their new seasons started in the Fall, and while fans have a lot of unanswered questions, they will not be getting any answer until the shows return for their midseason finale, later this month.
The new roaster released by the television network this week shows that "NCIS" and NOLA will air at their usual times on Tuesday night, but it will show old episodes rather than new ones.
Our cast. Our fans. We have a lot to be thankful for! #HappyThanksgiving #NCIS fans. (Regram from @briandietzen) pic.twitter.com/h1GRYuBfPQ

— NCIS (@NCIS_CBS) November 28, 2019
The parent show will air on December 4th, and 10th "Silent Service" and "What Child is This?" respectively, while NOLA will air on the same dates "In the Blood" and "Tick Tock."
RELIEVING THE PAST
"In the Blood" is the fifth episode of season five; it follows a cold case of a famous casino heist involving "Cassius Pride," and the team got together to help unravel what went down.
Chasing dangerous killers is child's play for Gibbs. Actual babysitting? May require a few pointers. Catch up on the latest #NCIS. https://t.co/tcDzWEVsnM pic.twitter.com/eh4qU1XD6B

— NCIS (@NCIS_CBS) November 30, 2019
"Tick Tock," on the other hand, is the tenth episode, and "Pride" had to race against the clock to save his father and "Wade" when they got kidnapped by unknown masked men. 
The repeats allow fans to re-watch the episodes and relive the memories while those who didn't get to see it then get a chance to see it for the first time.
Never mess with Pride, his team, or his family. #NCISNOLA pic.twitter.com/LeqSA0hkEh

— NCIS: New Orleans (@NCISNewOrleans) November 29, 2019
The winter finales will air on Tuesday, December 17th, with "NCIS" returning with an episode titled "North Pole." Fans will get to see "Ziva" portrayed by Cote de Pablo again, and the team will rally behind her as she tries to get the one thing that would help her return. 
ANSWERS WILL COME, EVENTUALLY
Cote's character had a sort of resurrection when she returned earlier in the season, bringing trouble with her. She needed the team's help to stop a man that has been after her and left once again after getting it.
Avenging Lasalle's murder is going to be harder than the team thought. Stream #NCISNOLA live tonight on @CBS and @CBSAllAccess: https://t.co/CKYTUDIHxv pic.twitter.com/WwGWfnQWOf

— NCIS: New Orleans (@NCISNewOrleans) November 26, 2019
Fans would love to see "Ziva" return as a regular, but nothing has been said on the possibility of that happening. NOLA will air "Requital" and fans will finally get some answers about "Christopher Lasalle's" killer.
The show is currently in its sixth season, and after it airs the tenth episode, it will go on a two-month break, to return at an unannounced date in February 2020.