Mama June Slammed by Fans for Allegedly Choosing Casino and Boyfriend Geno over Thanksgiving with Family
Since spending the holiday without her family, fans are outraged with Mama June after she is spotted hitting up a casino with her boyfriend, Geno Doak, during Black Friday.
According to TMZ, Mama June was spotted for the second time during the holiday season engaging, in some questionable behavior with her boyfriend Geno Doak.
Since being estranged from her family, after spiraling into drug addiction with Geno, the reality was spotted Friday night at Harrah's Cherokee Hotel and Casino in Cherokee, North Carolina.
Following several failed attempts by family members to separate her from Geno and into a rehab facility, June's physical appearance has become a cause for concern.
Lately, the former pageant mom has been pictured looking disheveled with rotten teeth, her hair un-kept, and wearing loose-fitting clothes. 
Fans had commented expressing their outrage over her recent sighting because a day before Thanksgiving, she was spotted without her family and was withdrawing money from an ATM. One fan says:
"Judge/lawyer needs to get involved and take what money she has left and put it in a trust fund for Honey. I mean Dang, the show was centred around Honey Boo Boo."
Mama June Pulls Out Cash At ATM, No Sign of Family https://t.co/I8XXu0iDkR

— TMZ (@TMZ) December 1, 2019
June's troubles with addiction hit an all-time high in May when she and Geno were arrested in Alabama for drug possession. 
The couple are both facing a misdemeanor for paraphernalia and a felony charge for drug possession. Just like her family, one fan blames her boyfriend for her downfall.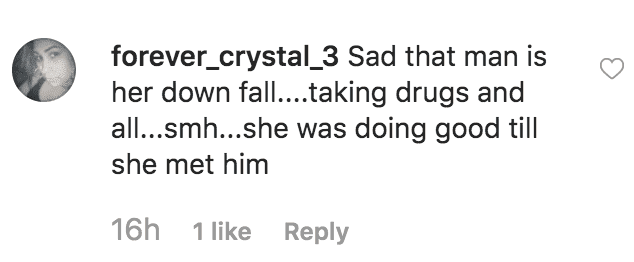 Since selling her home at loss for a cash payment of $100 000, sources tell TMZ, she has been living out of different hotels. 
It is alleged that at one point, she was staying at a hotel in an Alabama casino. Sharing their concern about her casino escapade, a fans tweets:
"She needs help. She looks awful & unhealthy in the casino pics."
Before June sold her house and other belongings, her daughter, Alana "Honey Boo Boo" Thompson and other family members gave her the ultimatum to leave her boyfriend and go to rehab.
After an unsuccessful intervention, Alana has become estranged from her mother and is living with her sister, Lauryn "Pumpkin" Shannon.