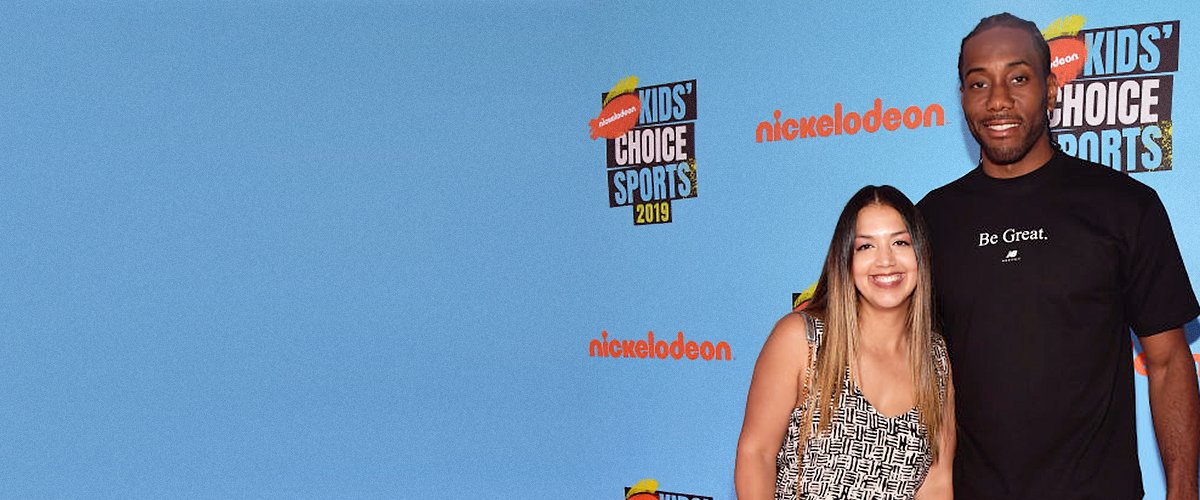 Getty Images
Meet NBA Star Kawhi Leonard's Partner Kishele and Their Beautiful Children
Even though NBA star Kawhi Leonard has been making headlines ever since he joined the San Antonio Spurs in 2011, his partner Kishele Shipley has rarely been mentioned.
However, since a man's success often has a lot to do with the kind of woman he chooses, we considered worth it sharing these five facts about Kishele, the girlfriend of the Los Angeles Clipper's small forward.
As of 2019, Kawhi Leonard's net worth is estimated at $35 million according to Forbes.com.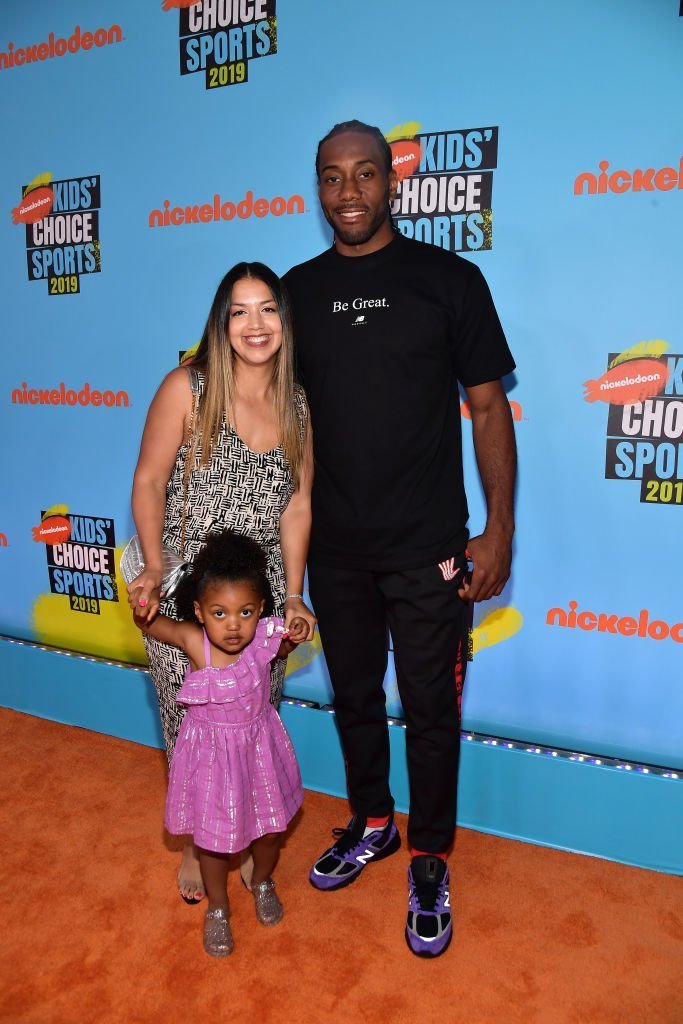 Kawhi Leonard, Kaliyah Leonard, and Kishele Shipley on July 11, 2019 in Santa Monica, California | Source: Getty Images
KISHELE SHIPLEY IS OLDER THAN KAWHI LEONARD
Born in April 1989, Kishele is two years older than her partner, who was born on June 29, 1991. However, his age doesn't seem to be a problem in their relationship as they look happy the very few times they appear together in public.
Since neither of them likes to be in the spotlight, details of their relationship are scarce. However, we know that Kishele attended Kawhi Leonard's college, San Diego State University.
So far, they have not confirmed whether or not they started dating when they were at the university.
As the Fumble reported, their romance probably began in 2014, when he had been part of the San Antonio Spurs team for a few years already. Shortly after that, they took the next step and started living together in San Antonio.
KISHELE HAS TWO CHILDREN
When Kawhi Leonard and Kishele Shipley began to live together, things started moving forward quickly. In July 2016, two years after he was chosen the NBA Finals MVP, the couple welcomed their first child: daughter Kaliyah Leonard.
In March 2019, Kawhi surprised the Toronto Raptors' fans (where he was playing at the time) when they didn't see him during a game against the Chicago Bulls. It was later revealed that he was next to Kishele, who had just given birth to their second child, a boy named Mark.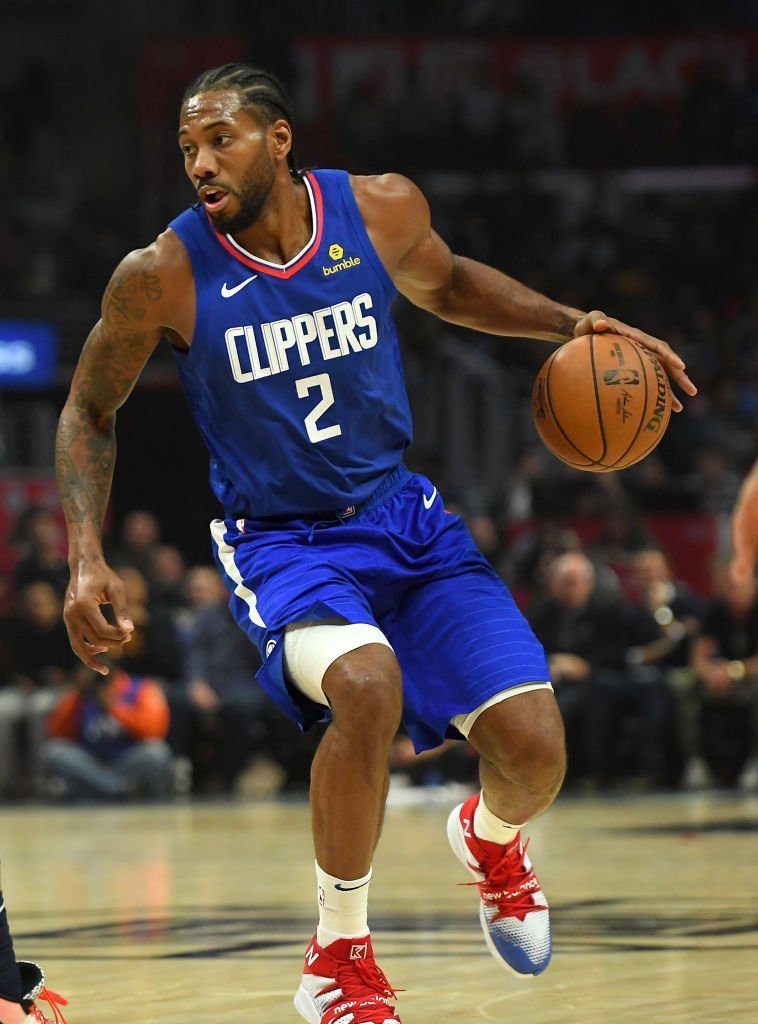 Kawhi Leonard on November 24, 2019 in Los Angeles, California | Source: Getty Images
KAWHI AND KISHELE ARE NOT MARRIED YET
Although most people believe that Kishele Shipley is Kawhi Leonard's wife, they have not confirmed whether or not they actually walked down the aisle already.
Knowing that the couple prefers to be as far from the spotlight as possible, a secret wedding seems like a reasonable option for the future (or maybe they did it already?).
Kawhi's former coach Gregg Popovich once pointed out that the NBA star "doesn't give a damn about the stardom," and catching him in a photo shoot or a red carpet was unlikely.
In July 2019, he attended the Kids' Choice Sports, and his time on the orange carpet was definitely uncomfortable for him. Kawhi Leonard's girlfriend was also there, taking care of their daughter Kaliyah.
NEITHER KISHELE NOR KAWHI HAS SOCIAL MEDIA PROFILES
One would believe that most people, especially if they are considered celebrities, would have at least one profile on social media to be in touch with their fans. However, the NBA star and his wife are different.
No matter how hard you try, Kishele Shipley's Instagram account is nowhere to be found. The ones claiming to be Kawhi Leonard's "official" Instagram page have not been verified.
Thankfully, Kishele is frequently seen supporting her boyfriend and whatever team he is playing for, so there's always a chance we can look at her cheering out loud in the Los Angeles Clippers games.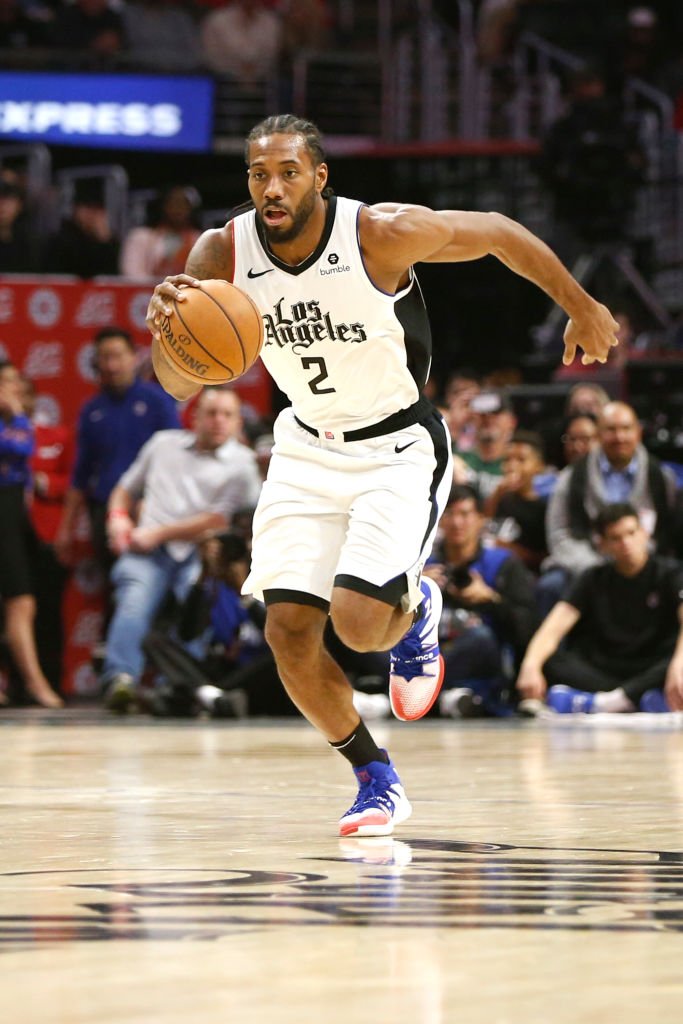 Kawhi Leonard on December 01, 2019 in Los Angeles, California | Source: Getty Images
KAWHI AND KISHELE SHOULD NOT WORRY ABOUT MONEY
Having won two NBA championships (in which he was selected the MVP both times) and being one of the best players in the game nowadays, several teams would like to have him.
At the moment, he is playing with the Los Angeles Clippers, making a whopping salary of $32,742,000. As of 2019, Kawhi Leonard's net worth is estimated at $28.7 million according to Forbes.com.
Please fill in your e-mail so we can share with you our top stories!