Princess Diana's Letter from 1990 Reveals How Thrilled Young William & Harry Were about Christmas and Presents
Letter's up for auction handwritten by Princess Diana to a friend reveal that she went out of her way to find the perfect Christmas presents for Prince William and Prince Harry.
In a heartfelt letter penned by Princess Diana on December 5, 1990; when Prince William was eight-years-old and Prince Harry was six-years-old, she spoke about her sons love for Christmas saying:
"The boys are thrilled at the prospect of Christmas on the horizon and have searched high and low for any parcels that might be coming their way!"
The letter was written to a personal friend, Ivy Woodward, whom she met while visiting Prince Charles when he had been hospitalized for a broken arm. Woodward's son was in coma, resulting from a motorbike accident.
The letter, which is part of several other personal letters from Diana being auctioned at Lawrences Auctioneers in Bletchingley, Surrey, is estimated to be worth $3 875.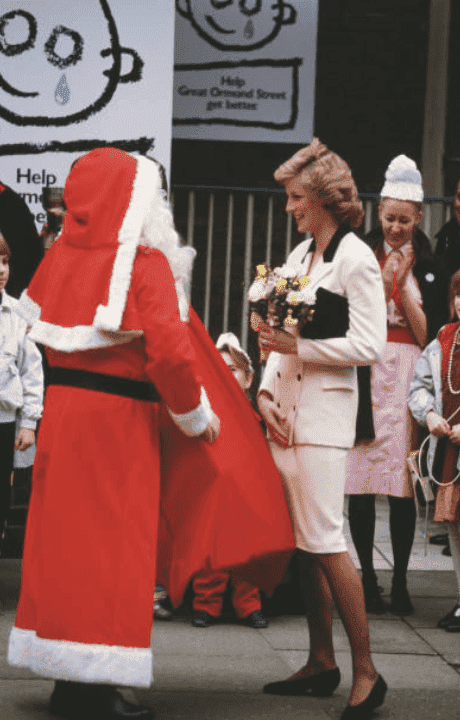 All of the letters were written on Kensington Palace headed notepaper, which is similar to the type both Kate Middleton and Meghan Markle use for their handwritten notes. 
According to PEOPLE, Kate wrote a thank you note to Élan's creative director, Khadijah Shah, after she wore many of their designs during her tour of Pakistan in October.
I was delighted to have even been considered, this is just humbling to a whole different level. However what's most commendable is the consideration, grace and thoughtfulness of HRH the Duchess Catherine, it is no wonder that she is so respected and beloved @KensingtonRoyal pic.twitter.com/1rObILfmYR

— khadijah shah (@khadijah_shah) November 21, 2019
The letters from the royals never appear to be too formal and maintain a very personal touch. Sarah Ward, of Lawrences Auctioneers, explains the tone of Diana's message saying:
"In her letter to Ivy Woodward it is clear Diana wrote from the heart, like one mother to another. The common touch that she had with normal people is here to see."
The search for William and Harry's presents couldn't have been an easy task. It is reported, the royal family follows a strict Christmas tradition of getting each joke gifts and avoid anything lavish.
Diana, who wasn't aware of the rule for her first Christmas and she mistakenly gifted Princess Anne a cashmere sweater. But made up for it the following year by getting her a leopard-print bath mat.
Kate and Meghan have successfully adopted the rule. Several years ago, she got Harry a "grow-your-own-girlfriend" kit. 
For her first Christmas with the royal family, Meghan gifted Queen Elizabeth a singing hamster, which turned out to be delightfully entertaining for the Queen and her corgis.