Meet Jim Carrey's 32-Year-Old Daughter Jane Carrey Who Became a Singer
Jane Carrey, the 32-year-old daughter of actor and comedian Jim Carrey, chose a very different career path from her father. While he made a name for himself in Hollywood as one of the funniest men alive, she decided to pursue her passion for singing.
Since Jim Carrey began his professional career, his peculiar style of making people laugh placed him in a privileged place until he became one of the best comedy actors in Hollywood.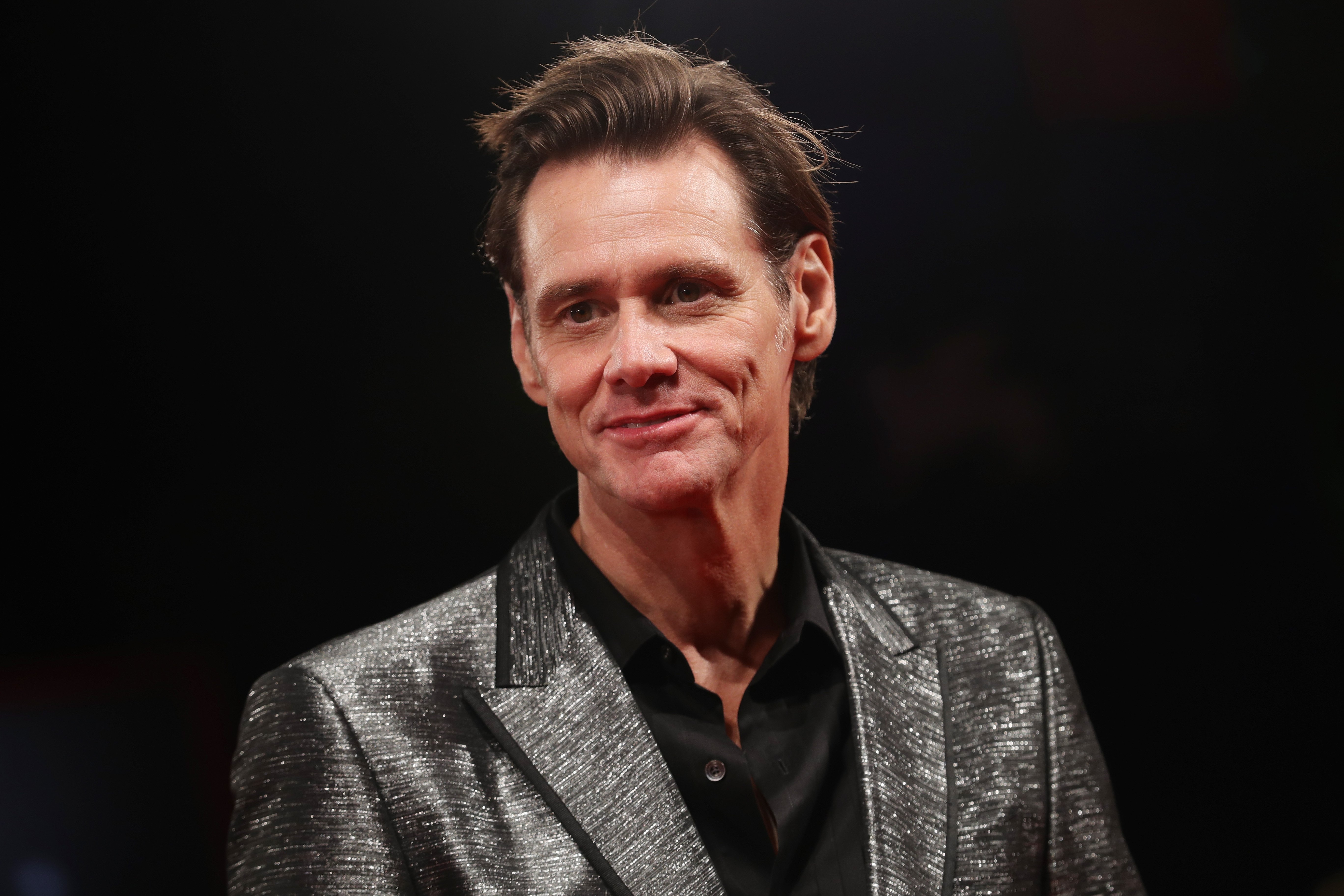 The 57-year-old comedian, originally from Canada, has a daughter named Jane Erin Carrey, who tried to sneak into the world of music with very little luck. Learn a bit more about the only daughter of the famous actor.
JANE CARREY – BIO, AGE, PARENTS
Jim Carrey married former actress and waitress Melissa Womer in March 1987, when she was three months pregnant. Six months later, on September 6, Jane Erin Carrey was born in Los Angeles, California.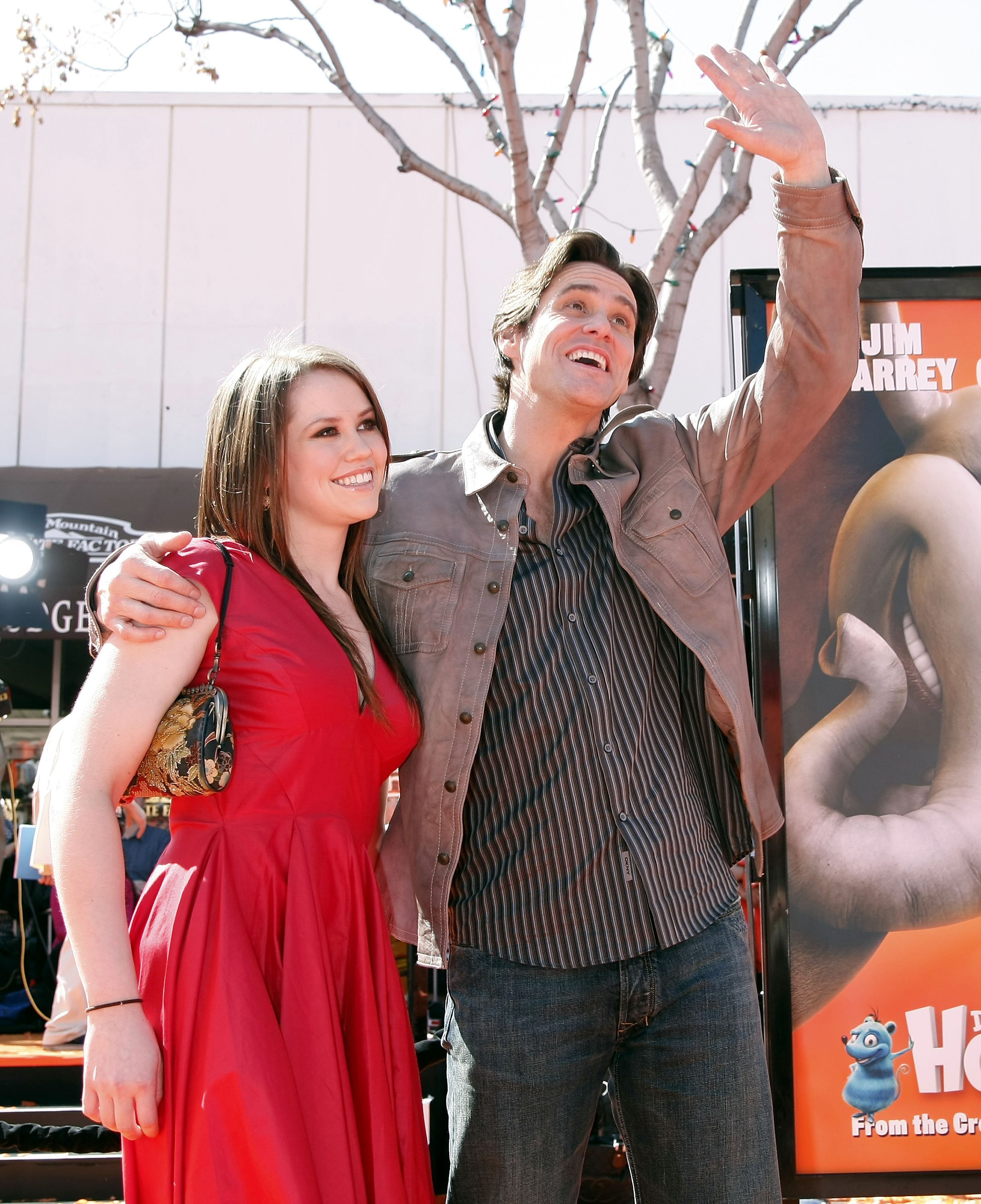 Jim and Melissa were married for eight years before their relationship fell apart. According to Womer, Carrey was a very depressive person, and she had to stay up through four or five in the morning counseling him on many occasions.
Although Carrey was a regular cast member of "In Living Color" through the last years of their marriage, it was his jump to stardom with "Ace Ventura: Pet Detective" that put the final strain on the relationship.
"He decided he wanted to enjoy success from the perspective of a single man," said Womer.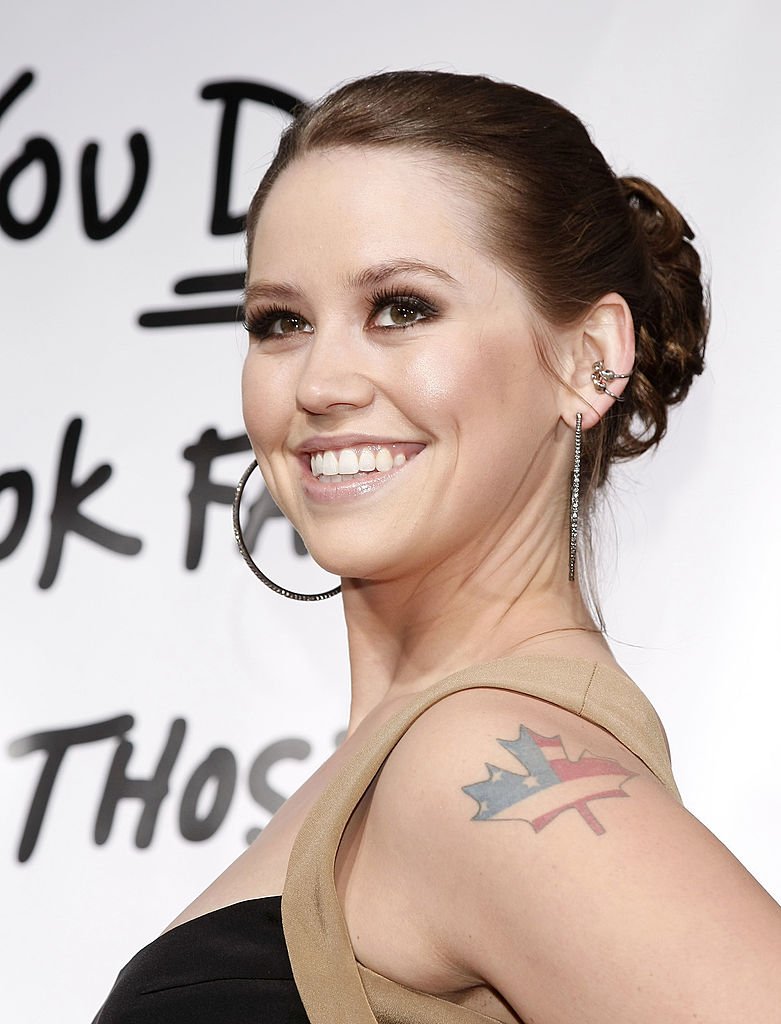 However, by the time their divorce was finalized, Carrey was already in a relationship with actress Lauren Holly.
Soon after, Jane's family became chaotic with her father marrying Holly only to divorce her after a few months later.
Then, the actor went on to have other high-profile relationships with stars like Renee Zellweger and Jenny McCarthy, with whom he dated for five years and who had probably the closest relationship to Jane of all of her dad's girlfriends.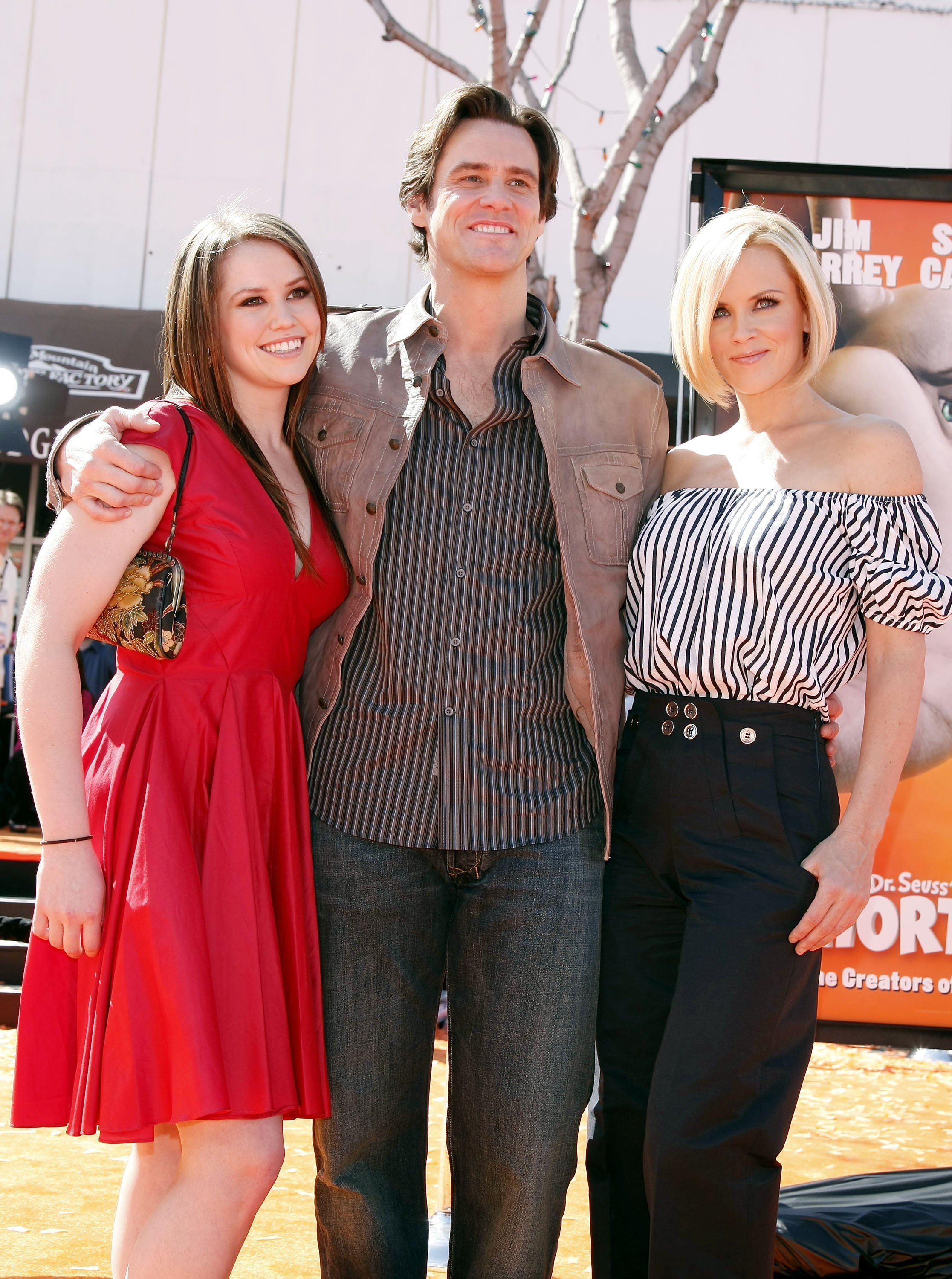 CHILD SUPPORT WOES
After the divorce between Carrey and Womer was finalized, the former couple agreed on a shared custody arrangement, and the actor was ordered to pay $10k monthly in child support for the then-7-year-old Jane Erin Carrey.
However, eight years later, Jane Carrey's mother filed court documents asking a judge to increase the amount she received from Carrey.
She claimed that she needed more money to provide Jane, then a teenager, with the same "prestigious lifestyle" to which she was accustomed to when in her Dad's company.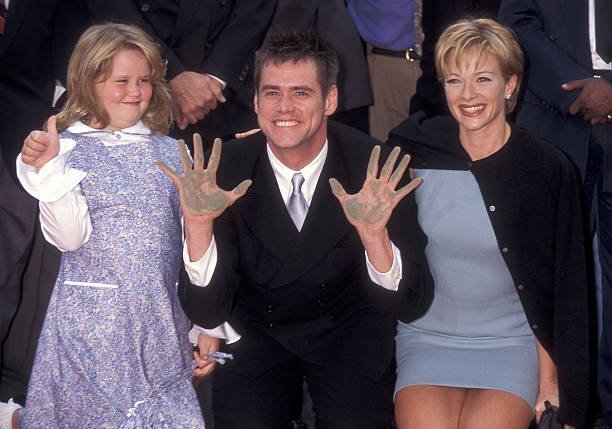 According to documents obtained by The Smoking Gun, Melissa gave a detailed account of Carrey's lavish lifestyle, listing all the amenities he had and comparing them to her modest Hollywood home.
Among other things, Melissa wanted to hire personal security for Jane, and also build a Pilates and music studio.
She also mentioned hiring a personal ski instructor for the girl because she wanted to take her on at least one skiing trip every year.
Eventually, Carrey and Womer reached an agreement, although they didn't reveal details to the media.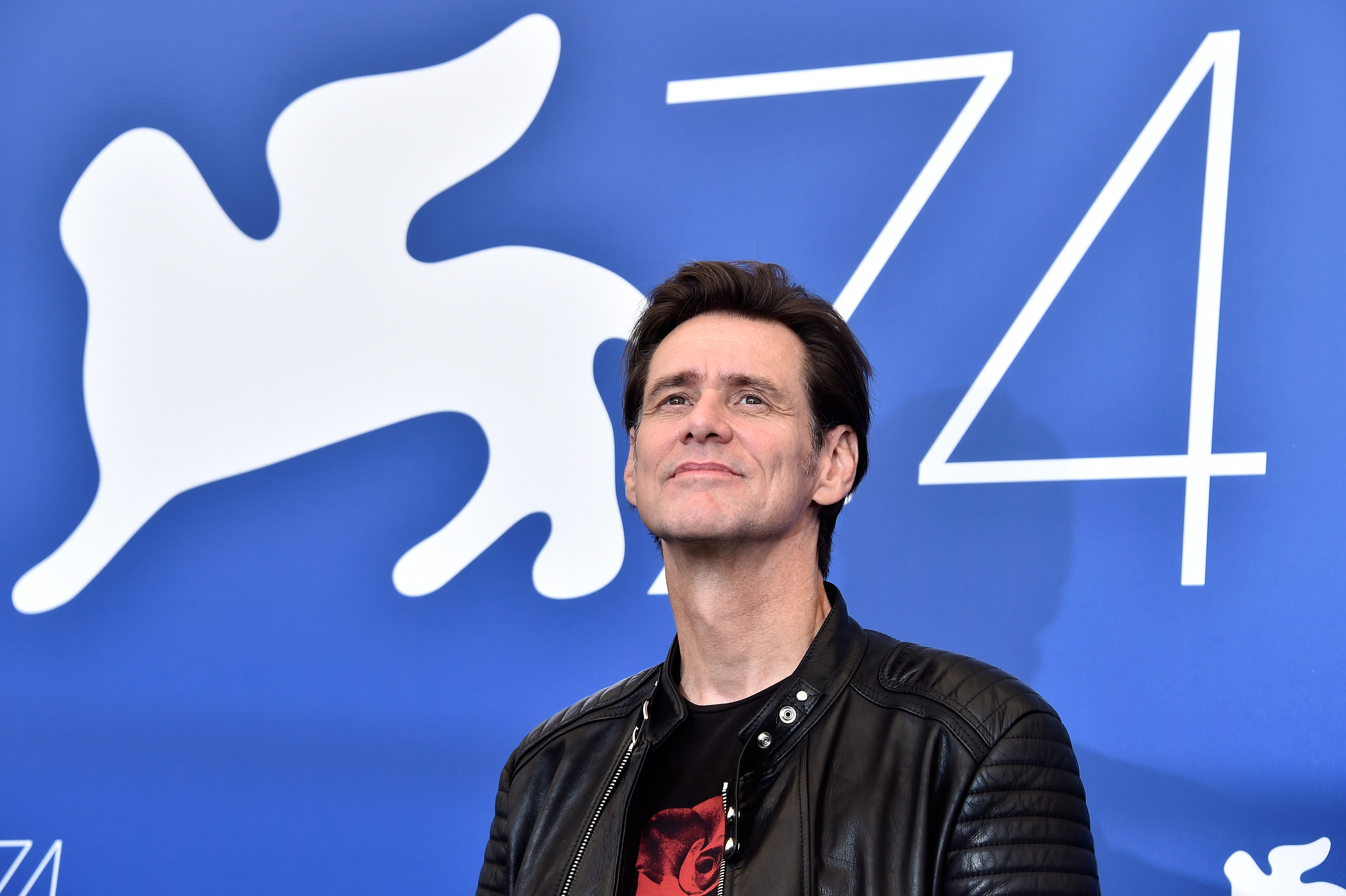 MARRIAGE, DIVORCE, AND SON
In November 2009, 22-year-old Jane Carrey got married to Alex Santana, the lead singer of Blood Money — a heavy metal band from Milwaukee.
"It was a beautiful day. Simple and sweet," Carrey told People of his daughter's wedding. "I wish them everything that love has given us."
At the time of the ceremony, Alex Santana and Jane Erin Carrey were already expecting their first child, and only three months later, they welcomed their only son, Jackson Riley Santana, in February 2010.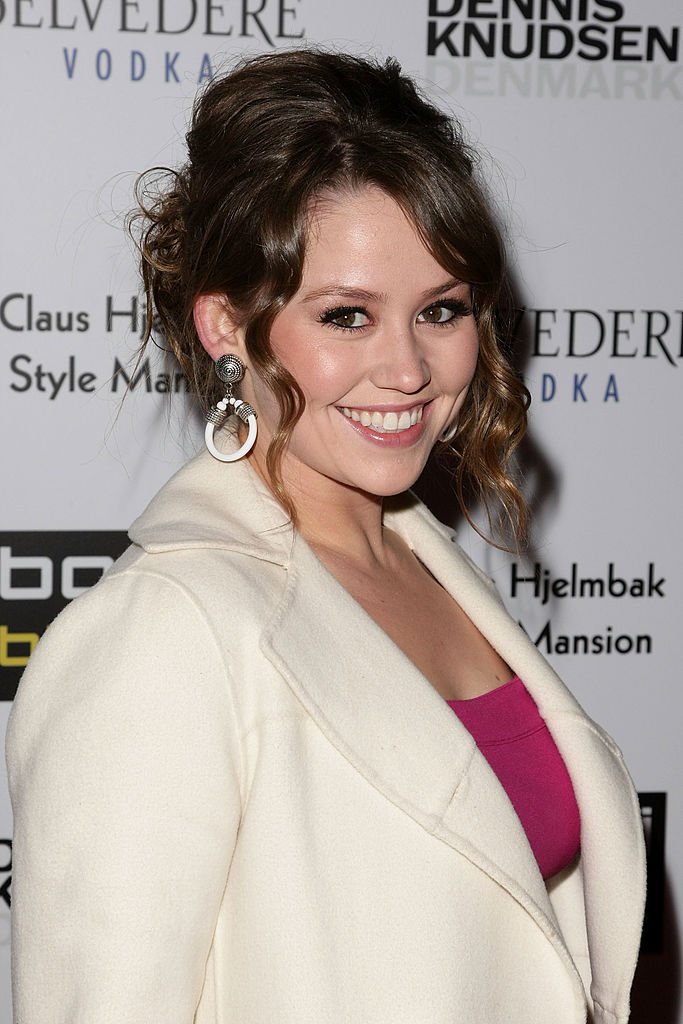 Sadly, Jane and Alex's marriage didn't have a happy ending. They separated after only a year together, and Carrey filed for divorce in October 2011, citing irreconcilable differences.
"The couple will remain friends, as well as devoted parents to their 9-month-old son, Jackson Riley," Jim Carrey's representative told People magazine at the time.
 SHORT-LIVED PARTICIPATION IN "AMERICAN IDOL"
Jane Carrey discovered her passion for music from a young age, singing in school plays, and entertaining her family whenever there was a special occasion.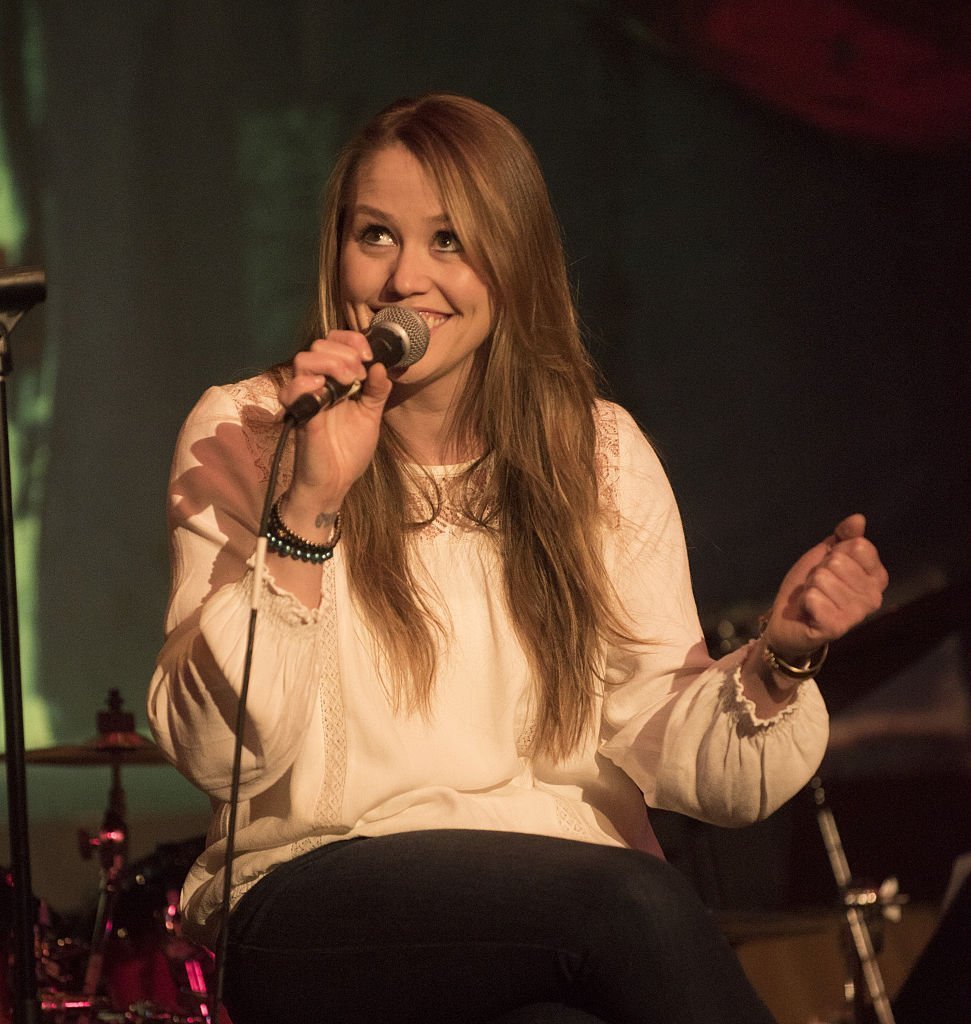 It helped that she was enrolled in vocal lessons and classes in both musical arrangement and recording as a child, which helped her develop her talent.
In 2012, Jane auditioned for season 11 of "American Idol," where judges Jennifer Lopez, Steven Tyler, and Randy Jackson were treated to an acapella rendition of Bonnie Raitt's "Something to Talk About."
Although she received mixed reviews, her talent was enough to take her into the next phase of the competition.
"The last name definitely helps and hurts," she said on her first appearance on the show. And continued:
"There's this pressure to be better because if I make it somewhere, I run the risk of people saying, 'You only got there because of [your name].' I'm here to make my place in the world."
Following her audition, an excited Jim Carrey talked to Ryan Seacrest about his daughter: "I can't wait for the world to understand what she has inside of her," he said. "This is going to be a fantastic year."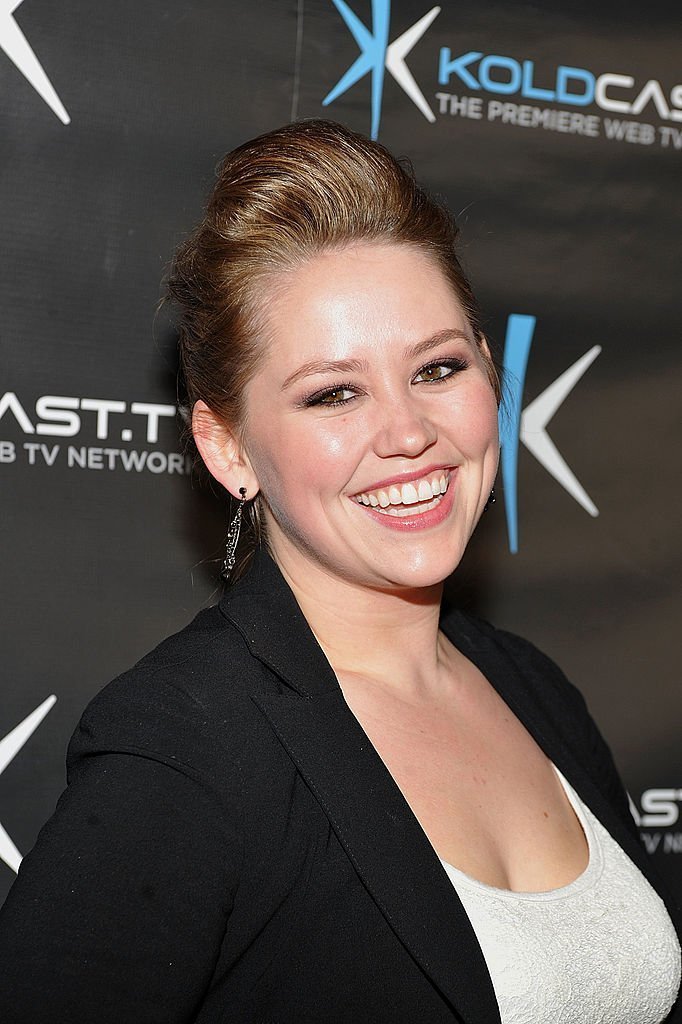 However, both Jim and Jane's expectations were crushed when she was eliminated in the first week of live auditions in Hollywood after a disappointing performance of Creedence Clearwater Revival's "Looking Out My Back Door."
OTHER ADVENTURES
Despite her failed stint on the talent show, Jane Carrey didn't give up on music. Later on, she formed the Jane Carrey Band, and two of her songs were featured in the film "Dumb and Dumber To," starred by her dad.
She also collaborated with Carrey on his first children's books, recording some songs for the audiobook version.
Thanks for tuning in to tonights premiere! 🙌 #Catfish continues next Wednesday at 9/8c on @MTV! ✨ pic.twitter.com/IRq5swc5Ar

— Catfish (@CatfishMTV) November 29, 2018
Jane was also spotted as a background singer on the 2017 documentary "Jim Carrey: I Needed Color" and had short-lived co-host stint on MTV's hit show "Catfish" in 2018.