Celebrity Parents Who Are Raising Their Kids without Gender Stereotypes
More and more celebrities are opening themselves to new ways of raising their children without the restrictions of gender roles, leaving room for the free construction of identity instead.
The old notions about what a girl and a boy were supposed to look and act like are being shattered in favor of a less restrictive society on which gender is more of a specter and a choice entirely left to each one of us.
These high profile stars are taking the lead when it comes to providing a gender-neutral space for their children to learn to enjoy themselves as they truly are.
DWAYNE WADE
The 37-year-old former Miami Heat player recently responded to online criticism aimed at his son and family, after Wade and his wife, actress Gabrielle Union shared a Thanksgiving picture on Instagram with their two children.
In the image, their son Zion, 12, is seen sporting long and pointy white nails and a crop top, which some users considered inappropriate for a boy. Wade replied by expressing his support and acceptation of each member of his family.
 "I've seen some post-thanksgiving hate on social about my family photo. Stupidity is apart of this world we live in — so I get it. But here's the thing — I've been chosen to lead my family not y'all," the NBA star tweeted on November 30.
ANGELINA JOLIE
The 44-year-old actress and director shares six children with her former husband, actor Brad Pitt.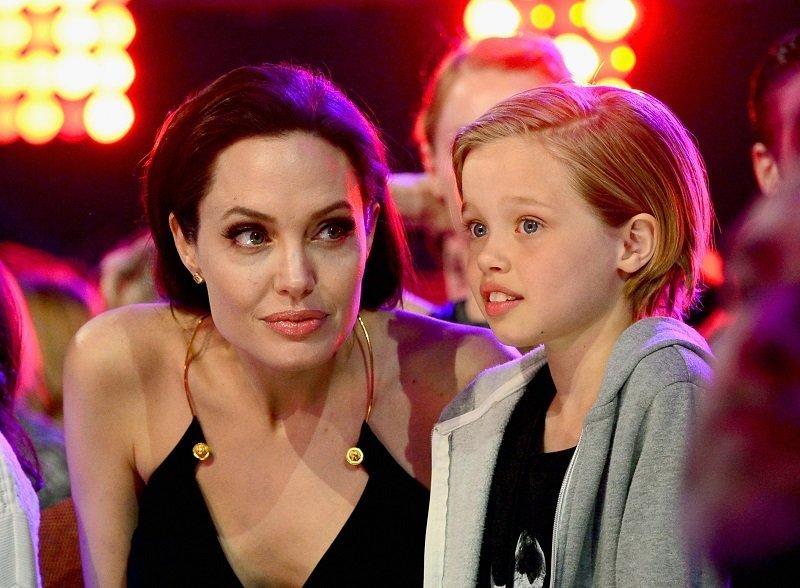 According to Jolie, 13-year-old Shiloh Jolie-Pitt, born a girl, started to identify as male from the early age of 3, and she has allowed them to explore her gender identity freely ever since.
"[Shiloh] wants to be a boy. So we had to cut her hair. She likes to wear boys' everything," the "Tomb Raider" star told Vanity Fair in 2010.
MAGIC JOHNSON
When the 60-year-old former Los Angeles Lakers star's child EJ came to the public light as part of the LGBT community, the famous athlete felt nothing but love for his son. And he advises all parents of gay children to respond the same way.
Magic has been completely supportive of EJ and has been totally open and honest about being a parent of a gay child. In a sit-down with Ellen DeGeneres in April, Magic talked about giving his children unconditional love, instead of judgment.
"It's all about loving them no matter who they are, what they decide to do. And when my son came out, I was so happy for him, and happy for us as parents," Johnson told Ellen DeGeneres in 2017.
PINK
The 40-year-old singer is known to be an iconoclast, and even since the beginning of her career, she has built her personality by challenging stereotypes about what is expected from a female pop star or women in general.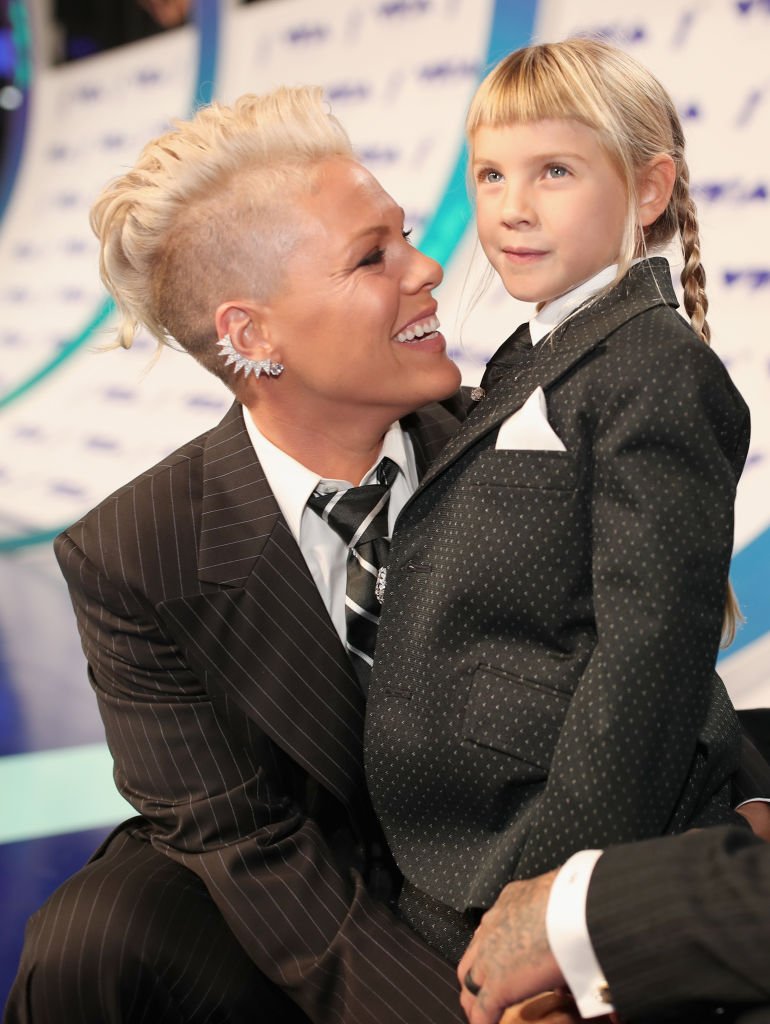 Considering this, it is not surprising that Pink has chosen to raise her two children with husband Carey Hart, 8-year-old Willow and 2-year-old Jameson, in a gender-neutral environment.
"I don't like labels at all, so I believe that a woman and a girl can do anything," she told People in 2018.
KATE HUDSON
The 40-year-old actress has three children, 15-year-old Ryder, 8-year-old Bingham, and 1-year-Rani Rose, and she recently shared with AOL that she supports and practices a "genderless approach" to parenting.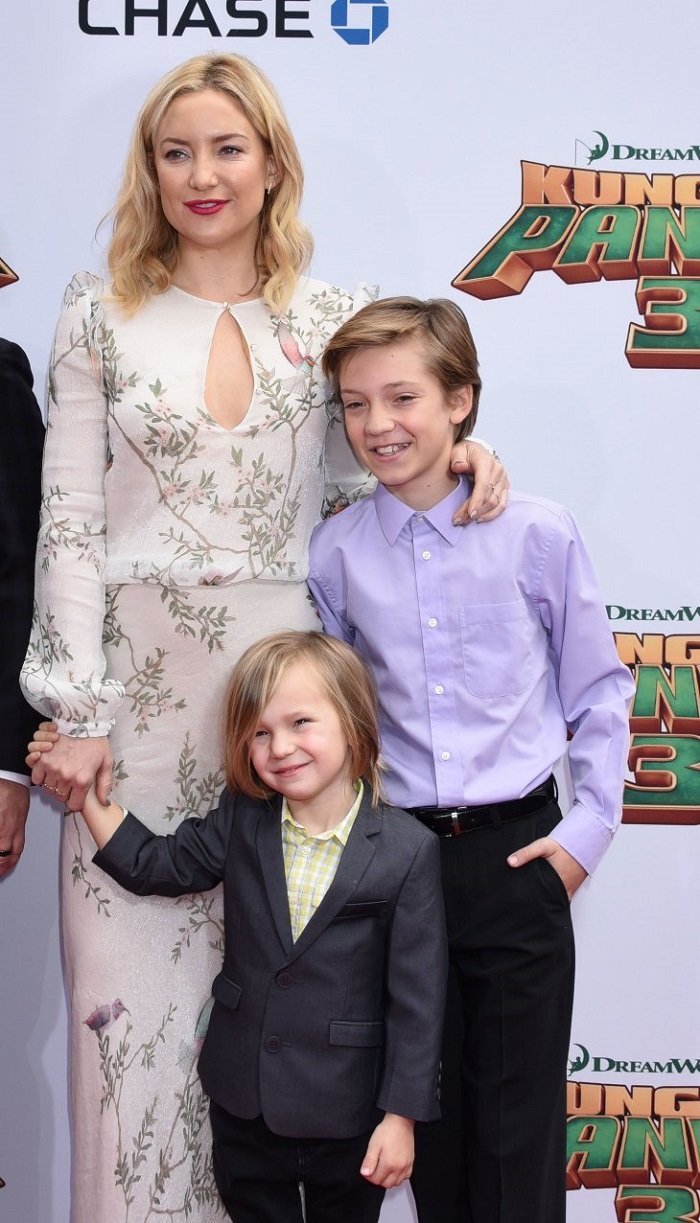 "We still don't know what she's going to identify as. I will say that, right now, she is incredibly feminine in her energy, her sounds and her way," the "Almost Famous" star said about having her first daughter, Rani.
"I was a tomboy in a spinning dress. My middle brother, [Boston,] who is closest to me in age, was basically my sister because I put makeup on him all the time, and I'd dress him up and he loved it," Hudson said about her own childhood.
ADELE
The 31-year-old singer shares son Angelo with her partner Simon Konecki, and the two have tried to keep the 7-year-old boy as away from the spotlight as possible, but in a 2015 trip to Disneyland, Angelo's outfit caught the attention of the media.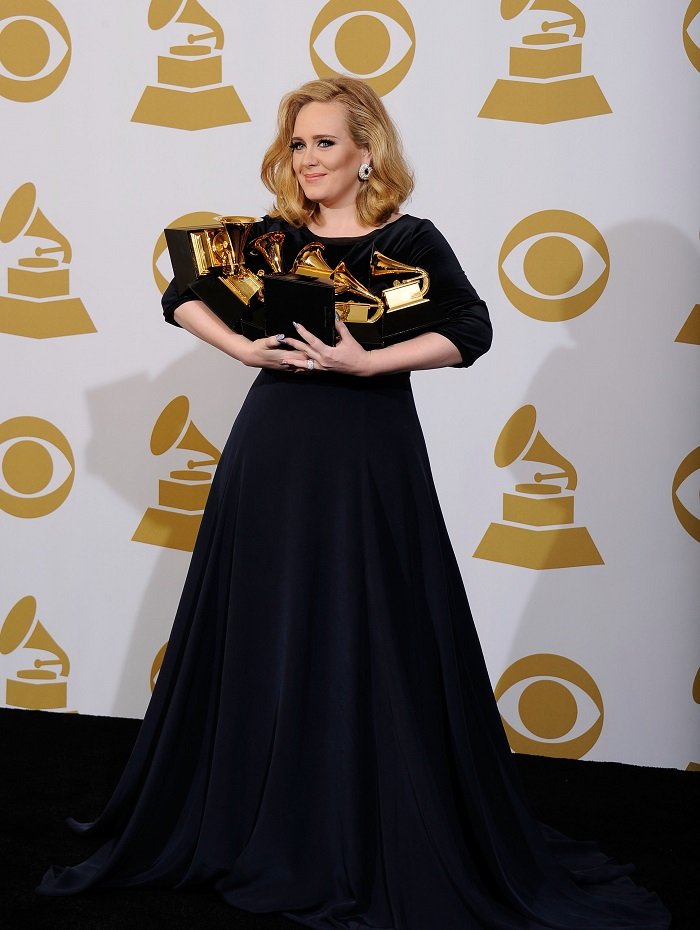 In the public outing, Angelo had chosen to dress up as his favorite Disney princess: Princess Anna from "Frozen," as the family of three toured the iconic theme park.
"I can't wait to know who his best friends are going to be, who his girlfriend or his boyfriend is going to be or what movies he likes… Whatever my kid wants to do or be I will always support him no matter what," the singer told Time back then.
RUSSELL BRAND
The 44-year-old comedian started questioning the role of gender in raising a child as he and his wife Laura Gallacher were expecting their first daughter together, as he shared on the "Jonathan Ross Show" in 2016.
During his interview in the show, ahead of the birth of his beloved Mabel in November of that year, Brand revealed that he wanted to avoid imposing a gender upon his child, and expected it to decide how to identify.
"I have re-evaluated the way that I unconsciously looked at gender, because now I've got a daughter I think 'wow, I don't necessarily need to dress her in clothes that are indicative of her gender,'" he told This Morning after Mabel arrived.
WILL SMITH AND JADA PINKETT SMITH
The Hollywood couple's main goal when raising their two children Jaden and Willow was to give them the confidence in themselves to not let anybody, including their parents, stop them from being who they are and explore what they want.
As a result, 21-year-old Jaden has championed the use of gender-bending fashion, wearing dresses, skirts and other garments traditionally restricted for males.  
51-year-old Will, his father, is proud of how "fearless" his son turned out to be, and offers him his unconditional support. "He is completely willing to live and die by his own artistic decisions," the proud parent told BBC Radio about Jaden in 2016.
BRYCE DALLAS HOWARD
When the 38-year-old actress and director and her husband Seth Gabel were expecting their second child together, Beatrice, a daughter, they opted not to dress her in gender-specific clothes.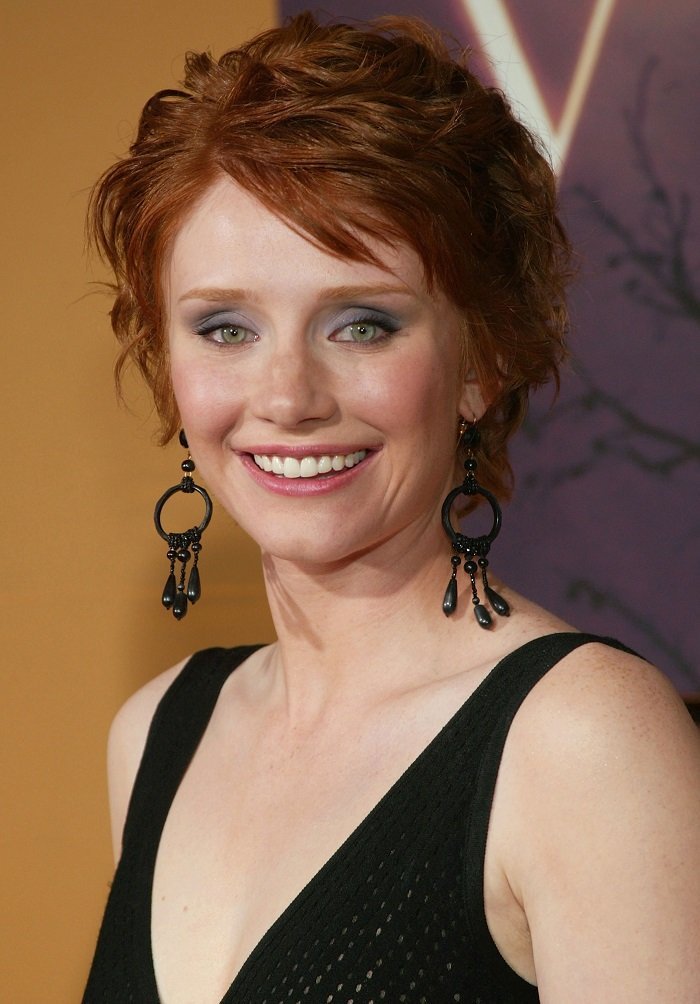 Now 7 years old, Beatrice initially wore her older brother Theo's old clothes, as Howard revealed pragmatically. "[Beatrice] was bald for a very long time, and so gender [was] a little unclear," the actress told People in 2017.
"But that was fine, and there was no problem. I really wanted to wait for her to lead me in a certain direction. She's just [dressing] the way she wants to dress," the "Lady in the Water" star added.
MEGAN FOX AND BRIAN AUSTIN GREEN
The 33-year-old "Transformers" actress and her 46-year-old husband and "Beverly Hills, 2010" alum are parents to three boys, ages 3 to 7, but right from the start they avoid restricting their children behavior and appearance to any gender.
"If a boy loves princesses and a girl loves baseball, that's not indicative of their sexuality. It's indicative of their communication and creative expression. We can't limit children by telling them how they should play," she told Media Planet.
"When I became pregnant with Noah, I could feel, through my mother's intuition I suppose, that he was not subscribing to gender stereotypes, so I decided to provide an environment for him early on that would allow him to discover how he wanted to express himself," Fox added.