Viola Davis Opens up about Tough Times She Faced Trying to Get on TV before Her Success on HTGAWM
Tv star Viola Davis opens up on the challenges she dealt with during her Tv series years before her big break.
The actress is popular for her role on the ABC series, "How To Get Away With Murder," and the thrilling drama has earned her some accolades, as well as fans. 
Viola Davis has also come under scrutiny by critics for the lead role of "Annalise Keating." Irrespective of her current wins, the TV star came out to air the negative experiences she suffered before everything became rosy.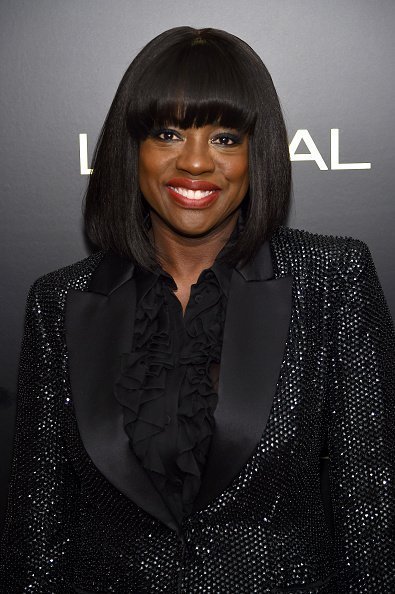 In a Twitter video obtained by a fan during Viola's appearance in Beverly Hills, California, at the Paley Center for Media, the "How To Get Away With Murder" star explained that she had worked on nine unsuccessful tv pilots in the early years of her career.
Consequently, she nearly resolved to quit acting. The onscreen star in the course of her interview mentioned the rigors associated with the last pilot she involved herself in. 
First, the studio was situated far away from her, which caused her to drive 53 miles. Furthermore, the "HTGAWM" star stated that the last project she worked on before deciding to call it quit made her overwork for over 20 hours daily.
"I decided to never do TV ever again after I did nine failed TV pilots. The last one I did, I worked an average of 21-hour days, and I had to drive 53 miles one way to work, El Segundo Studios," Davis said.
However, taking on the "Annalise" role in Shonda Rhimes' creation of "HTGAWM" changed her story, and although she had hit the big screens with her features on other productions, the "ABC" series which premiered in 2014, made her even more popular.
Viola shared how her manager stood by her when it came to screen testing for the role, which she reluctantly later accepted with conditions.
Spend the 2 minutes watching this video of @violadavis & the #HTGAWM cast at the @paleycenter. Listen to what she shares: NINE failed pilots (keep going!); Annalise wasn't written as a Black woman; she required that she be seen as one. And the cursing! 😍 https://t.co/gjsDF21mPD

— April (@ReignOfApril) November 30, 2019
The actress's hesitancy was due to the nature of the character she was to assume. Davis used words like "sociopathic" and "sexualized" to define her role. 
Initially, the character was not written for an African American performer, so "Annalise" asked the production team for a chance to be a "real woman" having a history of stereotype roles also influenced this request.
Viola explained that she yearns for staying real even while acting, and the actress further expressed how she went at the producers to accept her realness and script the character to suit her.
Fans of the ABC series poured out their respect and love for the actress following these revelations. While some gushed at the onscreen star's guts, and brilliant role interpretation, others are wary that the show is in its final season.