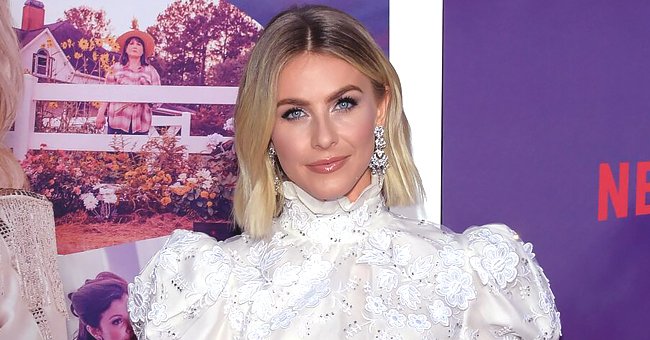 Getty Images
Julianne Hough Praises Gabrielle Union's Meeting with NBC over Her AGT Concerns and Says It's a Great Step
After finding out about Gabrielle Union's meeting with NBC over the allegations surrounding her departure, Julianne Hough praises her fellow judge for her meeting with the network.
Fresh off of Julianne Hough's performance of "All I Want For Christmas Is Love" with Jordan Fischer, for the 86th Annual Rockefeller Tree Lighting, she was bombarded with questions about Gabrielle Union's meeting with NBC.
Hough, who admits to not being aware of the latest update says she was busy rehearsing for her performance and is yet to see the tweet from Union.
After NBC had promised that they would be meeting with Union to discuss the fact surrounding her time on the show, on Wednesday, she tweeted:
"We had a lengthy 5-hour, and what I thought to be, productive meeting yesterday. I was able to, again, express my unfiltered truth. I led with transparency and my desire and hope for real change."
Since it was announced that Union and Hough would not be returning to "America's Got Talent," Variety released a report claiming that the two women were fired as a result of months a toxic work culture on the NBC show.
Several allegations of racial insensitivities, complaints from staff about the women's wardrobe and accusations that Simon Cowell rotates judges in search of "younger prettier" women have also surfaced.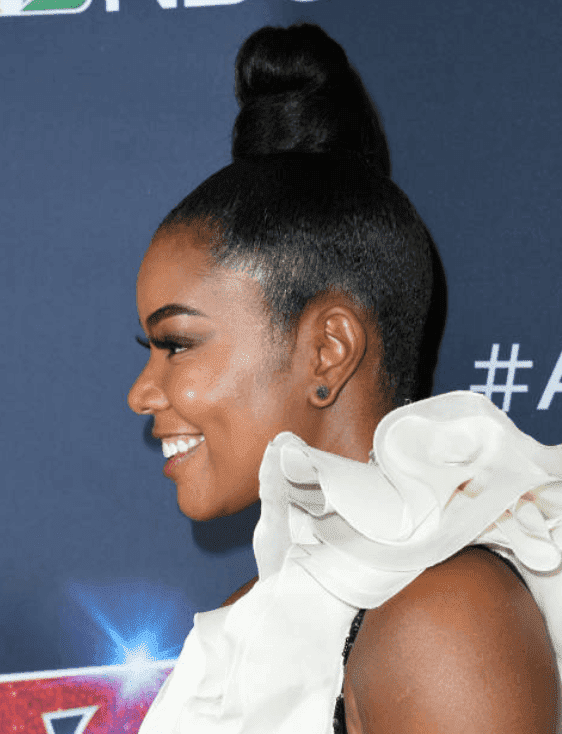 Gabrielle Union poses solo on the red carpet for "America's Got Talent" Season 14 Live Show Red Carpet, on September 17, 2019, in Hollywood, California | Source: Getty Images (Jon Kopaloff/FilmMagic)
Although Union has not spoken publically about the details of the situation, NBC and Fremantle say they are committed to promoting inclusivity and diversity, and have taken up the matter.
It is alleged that just like Union, who received negative comments about wardrobeand was told that her hairstyles were "too black," Hough was also given several notes by NBC about her style.
Hough, who is currently promoting an upcoming projects with NBC, titled, "Holidays with the Houghs," has since denied having had any negative experiences with the network.
However, she has expressed her support for Union since hearing about her meeting with all the parties involved, she says:
"That's really exciting. I think that's such an important step that two people or multiple people can come together and create change or whatever it may be…that's amazing and I hope that we can see that that is a great step."
Hough tells Extra, she has reached out to Union but they have not spoken yet because they are both so busy and says they will definitely speak soon.
Please fill in your e-mail so we can share with you our top stories!