Joel Schiffman's Daughter Kyle Reacts to Dad's Upcoming Marriage to 'Today' Host Hoda Kotb
Joel Schiffman's daughter recently shared her excitement about the upcoming marriage ceremony between her father and his longtime partner, Hoda Kotb.
When Hoda Kotb and Joel Schiffman met in 2013, they probably had no idea that they would be walking down the aisle some years later.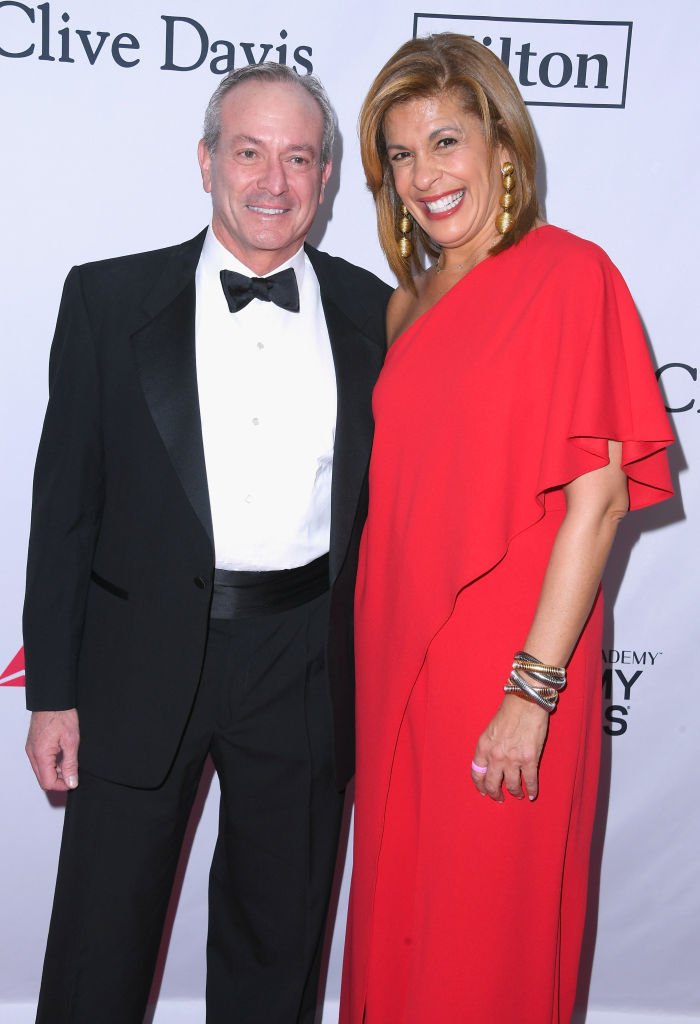 Besides the happy couple, another person who can't believe the upcoming wedding is Joel's 25-year-old daughter, Kyle.
During an exclusive interview with Closer Weekly, Kyle said:
"It's great to finally see just the two of them are so happy and they love doing the same thing. They just enjoy each other's time and they're perfect for each other and I love them both so much!"
Kyle's interview with Closer weekly came just weeks after her father and Hoda announced the news of their engagement on November 25.
The story became more exciting after Hoda revealed that she had no plans of remarrying. Despite that, PEOPLE reports that marriage and motherhood couldn't come at a better time for the 55-year-old TV personality.
Speaking about the joy of her engagement to the magazine, Hoda confessed:
"Everything may look out of order, and it kind of feels it a little bit, but it is all right on time."
PEOPLE recalled that Hoda was formerly married to tennis coach Burzis Kanga for two years before the duo filed for divorce in 2007. Years later, Hoda and Joel met through mutual friends at a Wall Street event and began dating in 2013.
Three years into their relationship, Hoda and Joel, who is a financier, moved in together. In February 2017, the "Today" show host adopted Haley Joy, who is now 2-years-old and in April 2019, she took in newborn, Hope Catherine.
Besides being a co-parent to their two daughters, Heavy shared that Joel is currently Head of US Defined Contribution and Insurance Sales at Schroder Investment Management.
Before that, he used to be Vice President and Director at Financial Institutions Janus Henderson Investors. The financier, who is reportedly worth about $19 Million, made his money from being a Wall Street executive for nearly ten years.
However, Joel isn't all about business as he has become known for talking about sports and dropping the occasional rant about airlines via his Twitter account.
According to Heavy, any time the father-of-three had an issue with United Airlines, he ensured that his followers knew of it. His daughter, Kyle, on the other hand, prefers to live a private life as she mostly stays off social media.
According to reports, Hoda has been in Kyle's life since she began dating her father in 2013. The 25-year-old is reportedly currently studying abroad in Paris and is a die-hard fan of Hoda.
Given that everyone is on board with Hoda and Joel's union, all that we are awaiting now are the wedding bells!