Simone Biles Shares Sweet Photo with Boyfriend Stacey Ervin Jr and a Caption That Had Her Fans Buzzing
Simone Biles and her partner, Stacey Ervin Jr., are having the time of their lives as the pair enjoy vacation alongside family in Belize. Simone decided to share some moments of fun with fans, and the adorable caption that followed her post has had reactions trolling in.
22-year-old record-setting gymnast, Simone Biles gave fans an inkling into how her holiday was going to turn out in a previous interview with PEOPLE.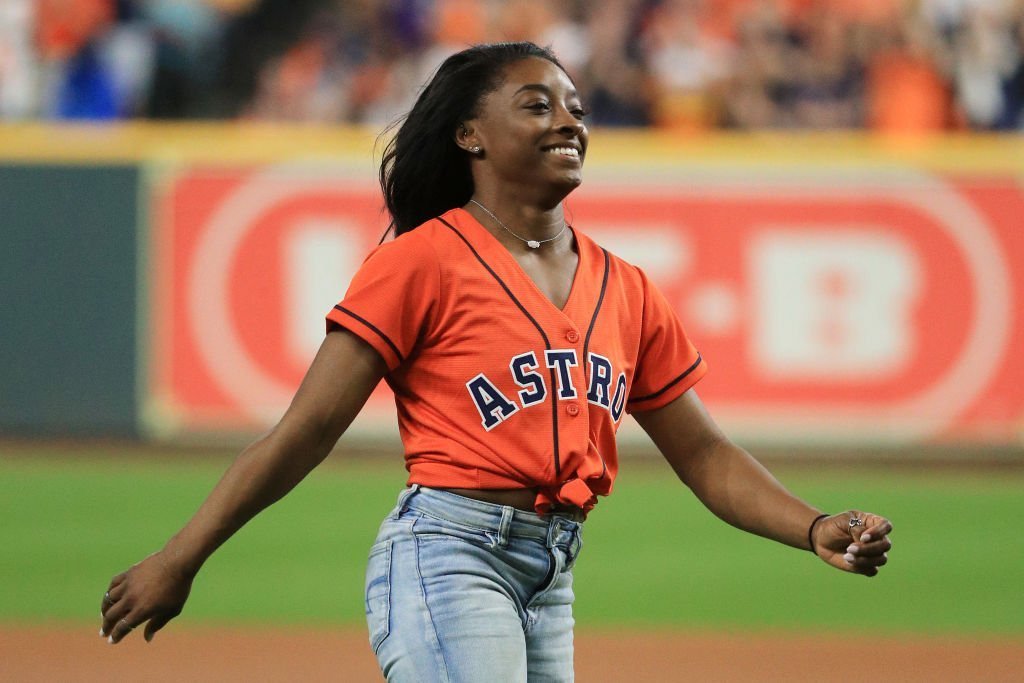 As revealed by the publication, Simone was looking to have a work-free vacation with family and friends in Belize.
A gesture that was welcomed warmly after an eventful year that earned her the status of most decorated gymnast in history with 25 medals. 
Well, the vacation is on, and it is evident that the young star is having an excellent time with loved ones, particularly her boyfriend, Stacey Ervin Jr. 
So far, Simone has flooded her Instagram page with a series of posts capturing herself and Stacy in gorgeous and intimate poses, thus, leaving fans to drool over the pair. 
However, a particular recent post has managed to generate a lot of reactions from admirers.
Here, Simone shared an eye-catching photo that showed herself and Stacey up-close and all smiles as they posed with the sunset in view. She then followed it up with a more interesting caption which read:
"I wanna spend the rest of my sunsets with you." 
Fans were intrigued by the gesture and took to her comment section to share their reactions. One commenter had good advice for the couple.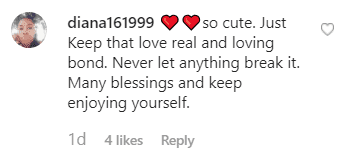 Another
fan just wants to see them married and have a baby.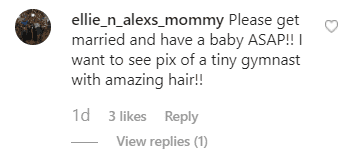 This picture of Simone and Stacey is a plus-one to the list of adorable photos shared by the star-gymnast on her Instagram page as she enjoyed her vacation. 
Some of the others include a photo that showed the pair rocking a matching leopard print outfit and another that captured them sharing a steamy kiss on what appeared to be a beach.
Interestingly, Stacey is a former professional gymnast as well.
Furthermore, POP SUGAR reported that he and Stacey first met in 2014 at the P&G Gymnastics Championships.
Their relationship subsequently developed into a romantic one, and by 2017 it had become official that they were dating.
Since then, Stacey has become Simone's biggest fan as she took the gymnastics world by storm. Simone will be looking to add to her already prominent feat at the 2020 Olympics in Tokyo.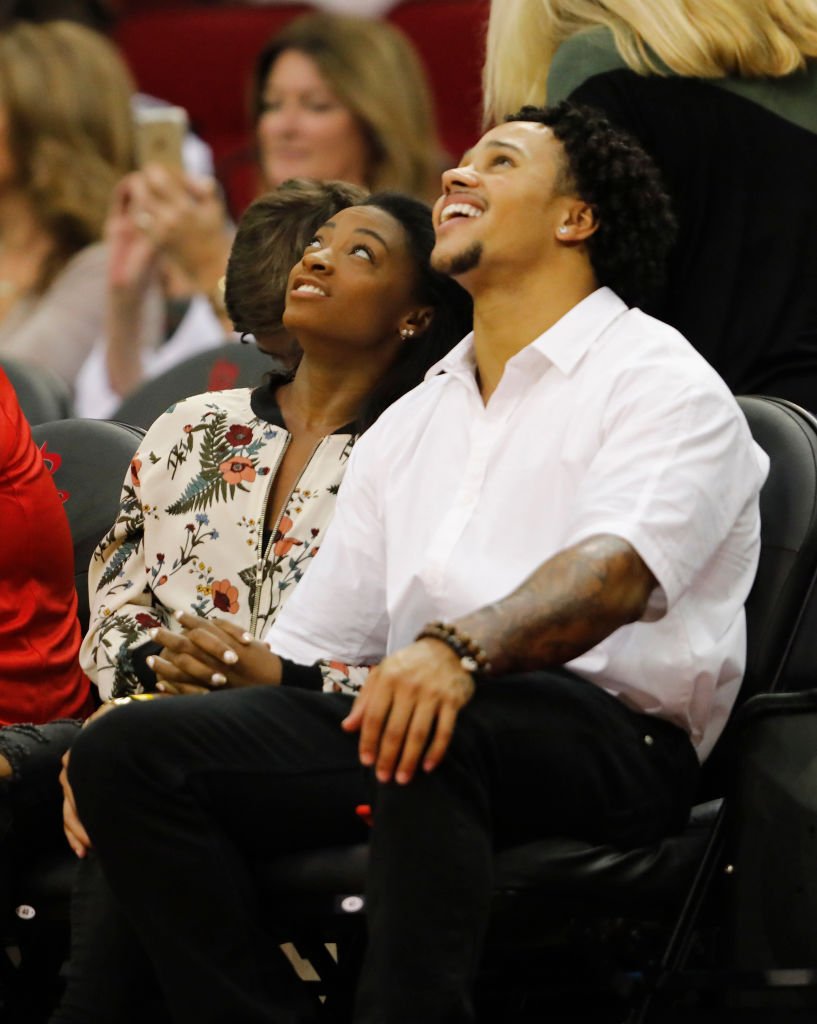 However, it seems she's just focused on having a good time for now.