Kevin Bacon's Adult Daughter Sosie Shared Heartwarming Selfie with Dad
Kevin Bacon and his beautiful daughter, Sosie Ruth Bacon, melted fans' hearts after Sosie posted a lolly picture of herself with her father. They think the father and daughter duo have the same smile!
Kevin Bacon and his wife, Kyra Sedgwick, are one of Hollywood's most ideal couples. The duo walked down the aisle in 1988 and never looked back ever since. 
Their enduring marriage has blessed them with two beautiful children, Sosie and Travis. Both of them have followed in their parents' footsteps to become actors. Besides being an actor, Travis is also a musician who plays in the rock-punk-funk band "Idiot Box" and the metal band "Black Anvil."
Among the Bacon siblings, Sosie shares a strikingly similar appearance with her famous father. The actress proved that she also shares his laugh when she posted a new picture on Instagram.
The picture sees Sosie and Kevin candidly laughing about something and fans couldn't help but notice how strikingly similar they look.
LIKE FATHER, LIKE DAUGHTER
Kevin did mention that he and Sosie have the same laugh and the same nose on the caption, and fans couldn't agree more. 
Many fans took to the comment section to point out that the duo looks similar. One of the fans even mentioned that they have the same hairline. 



A FAMILY THING
Good looks are not the only thing that Kevin and Sosie share. They have a matching tattoo as well! In fact, the whole Bacon brood has matching tattoos. 
According to Kyra, the family was out to dinner one night when she suggested they all get drunk and get tattoos. She said it was a "total bad joke" but her family didn't think so.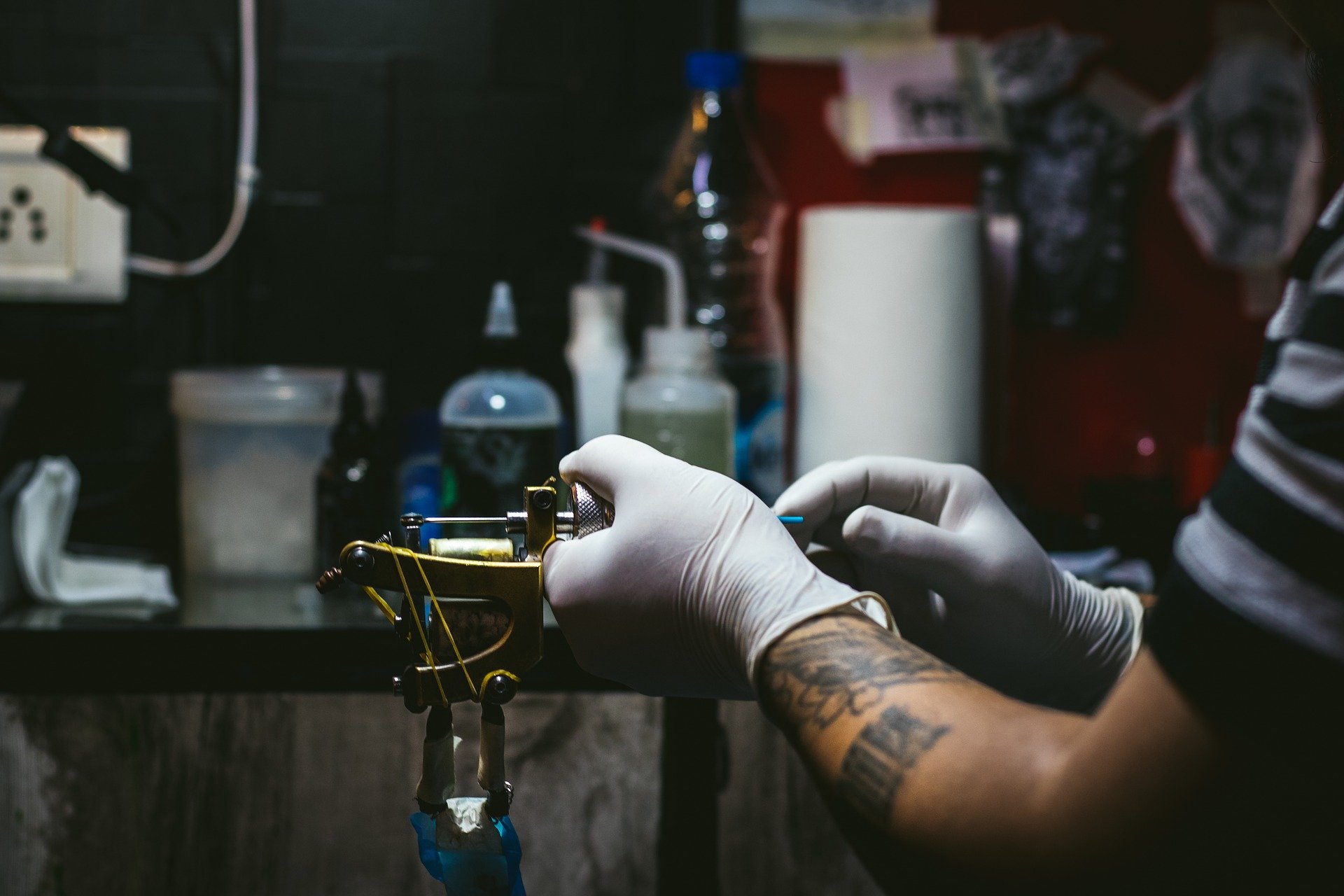 Sosie, Travis, and Kevin were all serious about the idea. Kyra shared in an interview in "The Late Late Show with James Corden" that her husband started sketching in the restaurant itself. 
"A couple of years later, we all got our tattoos. We have a family tattoo with all of our initials on it."
KEVIN AND KYRA'S LOVE STORY
The Bacons are undoubtedly a gifted brood, but the family wouldn't have come to be if it wasn't for Kevin's persistent while trying to woo Kyra before they fell in love. 
When Kyra saw Kevin on the set of a movie back in 1988, she wasn't impressed at all. In fact, she thought he was cocky. However, she was impressed with his work when Kevin was a 19-year-old stage actor and she was a 12-year-old girl.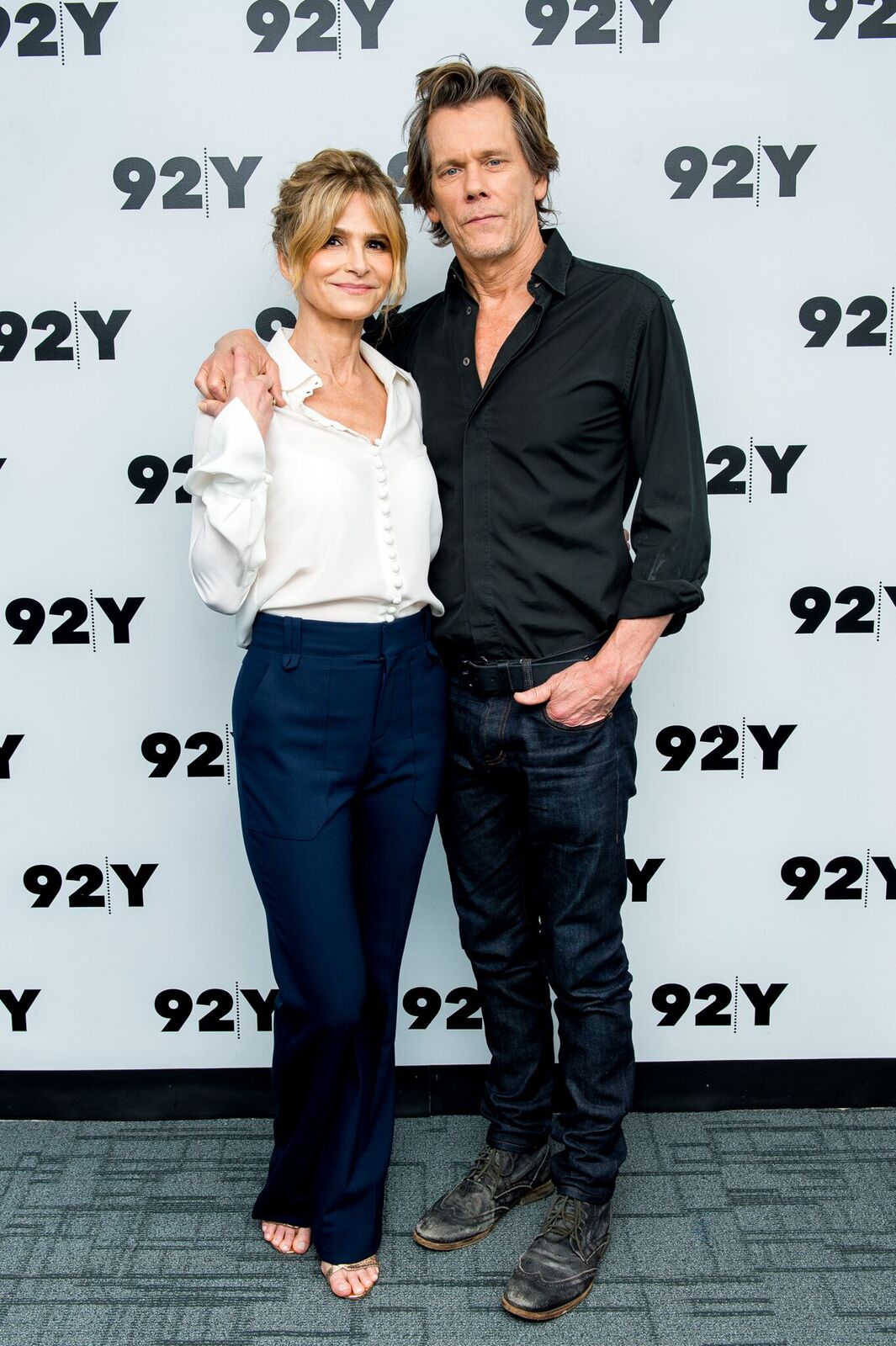 Although Kyra didn't like Kevin when they met, Kevin was infatuated by her. He was willing to try hard to woo her and he did exactly that. She wasn't least bit interested and always found a way to stay away from him. 
One day, Kevin came up with a masterplan to ask her out. They had filmed a scene together that required him to massage oil into her back and he had later told her that she was tight. The plan was to get her to go for a massage in the hotel that he was staying in. 
KEVIN'S MASTERPLAN
Since Kyra didn't really want anything to do with Kevin, she didn't tell him her massage time although she agreed to give it a go. 
Initially, Kevin had proposed that they go out for dinner after she was done with her massage and he was done with his workout. Although Kyra never told him when she would be in the hotel, that weekend, they stumbled upon each other.
"Years later he told me he had actually called downstairs and asked when I was getting massaged, which is kind of creepy, but whatever," she shared during an interview with Conan O'Brien. 
So that was how the lovebirds finally fell in love. As for the secret to their enduring marriage, Kevin jokingly shared with "Entertainment Tonight" that not listening to celebrities for marriage advice is what does the trick.