Nick Cannon Blasts Eminem over Mariah Carey Diss on New Fat Joe Track 'Lord Above' That Featured the Rapper
Nick Cannon slams Eminem for his diss verse about him and Mariah Carey in the new Fat Joe Track "Lord Above," poking fun at the 47-year-old rapper's age. 
Eminem was featured in Fat Joe's song "Lord Above," where he rapped about Mariah Carey and how they didn't end on a high note. He goes on to rap that he can't believe that he "lost" to Nick Cannon in terms of having a relationship with Carey. 
Angered by what Eminem said about him, Cannon, who was married to Carey from 2008 to 2016, decided to clap back by posting a series of videos on Instagram calling him out. 
Cannon shares two children with Carey, before having another child with rumored girlfriend Britanny Bell.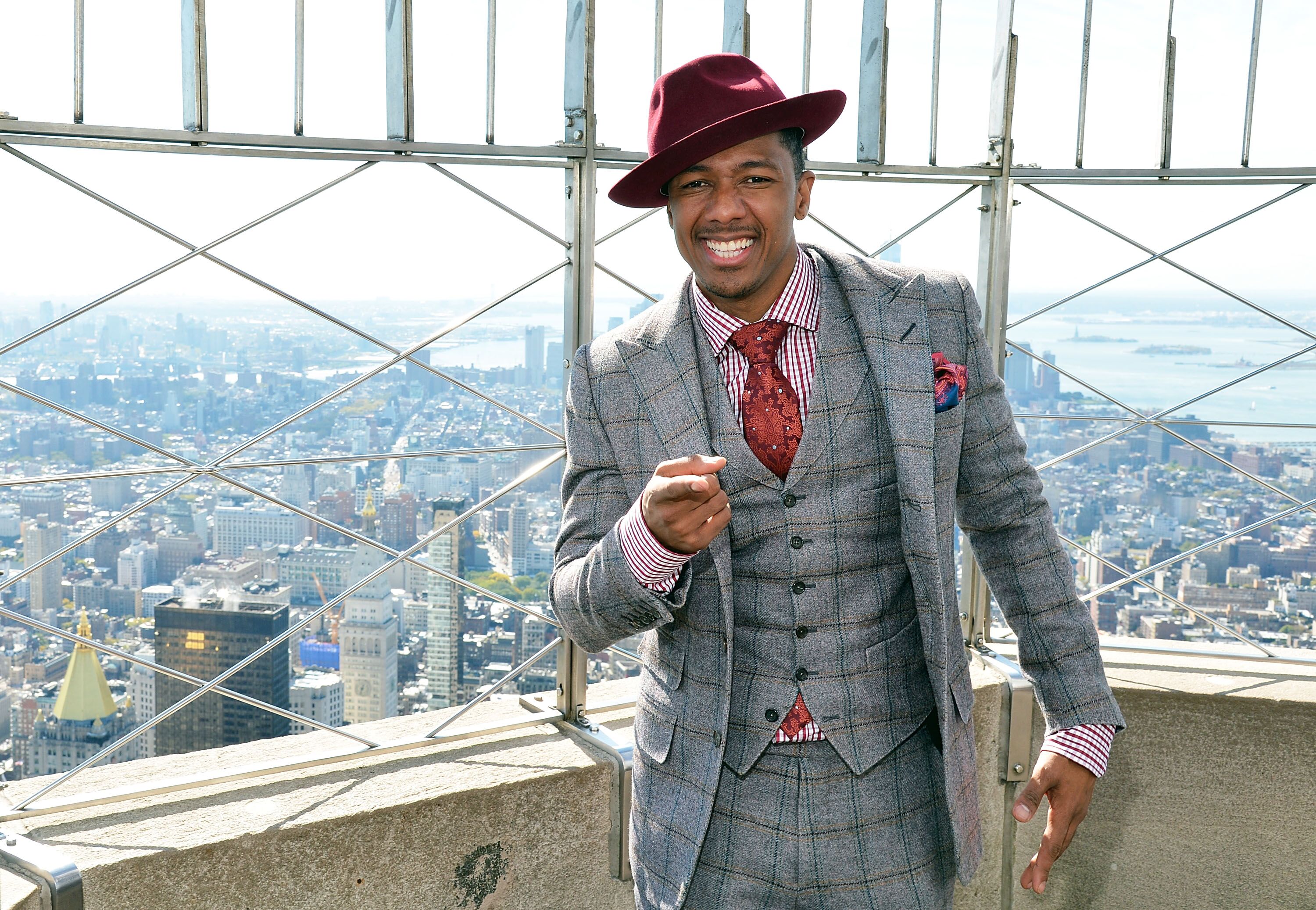 CANNON'S OWN CLAPBACK
On his Power 106 radio show, "Nick Cannon Mornings," the host poked fun at Eminem being 47-years-old, challenging him to get out of his "wheelchair" and use whatever supplement he needs. 
While one of Cannon's co-hosts called Eminem a "legend," Cannon begged to disagree and said: "No, he's not."
CHALLENGING EMINEM TO "WILD 'N OUT"
Although he's clearly angered about the track, he praised Fat Joe for the album he released, still while poking fun at Eminem for being a part of it.
"Fat Joe album is star studded, he even did some charity work and dug Eminem out his grave I mean cave!!"
Cannon then challenged Eminem to a battle on "Wild 'N Out," a show which he hosts for MTV. 
EMINEM'S ROMANTIC LINK TO CAREY
Eminem and Carey were romantically linked back in 2001, and while it's been eight years, it seems the rapper still isn't over it as he still decided to rap about it.
He even decided to drag Cannon into it, in disbelief that he wed and had children with Carey. 
CANNON'S CHILDREN WITH CAREY AND BELL
Cannon shares two children with Carey, before having another child with rumored girlfriend Britanny Bell. He and Bell were recently seen celebrating the child-favorite holiday, Halloween, with their son Golden. 
The trio suited up as characters from DC Comics, as Nick and Golden wore their Batman costumes, while Bell dressed up as Catwoman. 
HIS RELATIONSHIP WITH BRITANNY BELL
Although they never really confirmed or denied that they got back together, Nick and Britanny have been spotted together with their child multiple times in the past couple of months. 
To them, it doesn't matter, as they've been focusing on their child the same way Mariah and Nick have kept it casual through the years for the sake of their children.