Glimpse Into 'Buck Rogers in the 25th Century' Cast Life Decades After Show Ended
Over 150 years ago, Jules Verne told the world we could go to space. Since then, a countless number of books, comics, radio and TV shows, films, NASA, and Space-X have roused our attention even more. One of the most lasting images is "Buck Rogers in the 25th Century." The science-fiction series aired for only two seasons, but affected a generation with it's fascinating, distant future. It was full of future-famous actors and props from other shows. It seems a shame for such an iconic show and extraordinary cast to fade away, so we decided to see what became of them!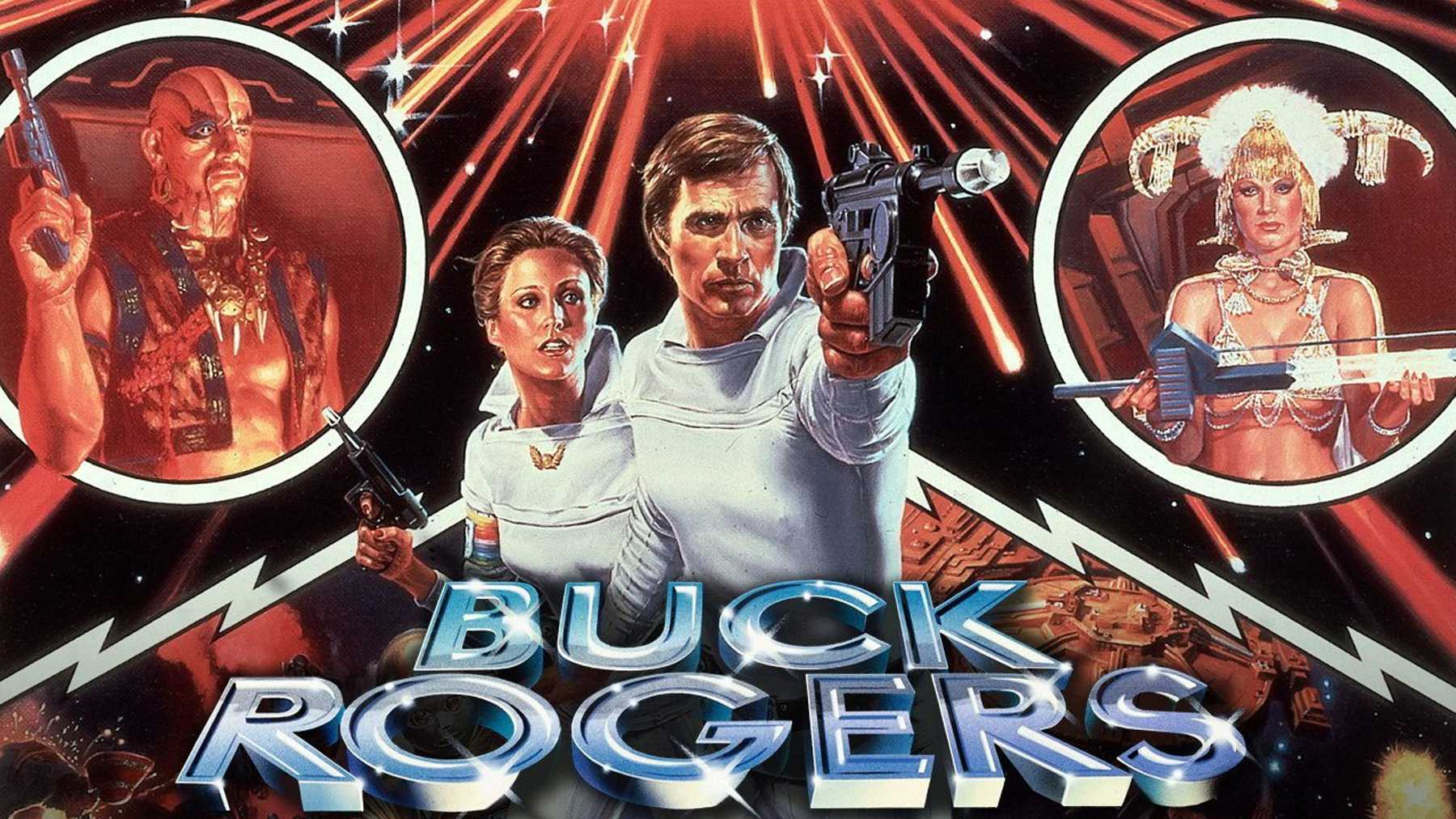 ---
OUTER SPACE IS A SMASH SUCCESS
Inspired by the success of the "western in the sky," aka "Star Wars," Universal Pictures began developing a space exploration series for television, spearheaded by Glen A. Larson, who had a production deal with the studio. "Buck Rogers in the 25th Century," told the story of a NASA pilot who embarked on a mission, only to accidentally end up 500 years in the future, encountering an unrecognizable Earth.
Created by Philip Francis Nowlan in 1928, it had already featured in comics, books, and the radio. Initially, Larson and Universal had planned on turning "Buck Rogers" into a TV miniseries. However, in 1978, the pilot for Larson's other science-fiction series, Battlestar Galactica, was released theatrically in some countries and critical locations in North America and did well at the box office.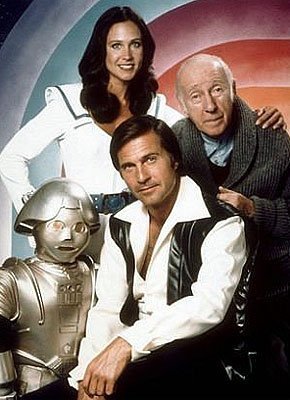 ---
Universal opted to release the first "Buck Rogers" TV movie theatrically on March 30, 1979. NBC commissioned a weekly TV series, and the film received positive box-office returns. The series began production in 1978, advertised and ran promos for a year, and premiered on September 20, 1979, with a slightly modified version of the theatrical release.
The pilot for "Buck Rogers" is a classically beautiful, and not unlike 70s-era disco. The movie opened with a James Bond-inspired prologue, voiced by William Conrad, similar to the one that would open the series. In the TV series, Conrad's intro clues the audience in that Buck is no longer Anthony "Buck" Rogers, but now named William "Buck" Rogers. Because… reasons.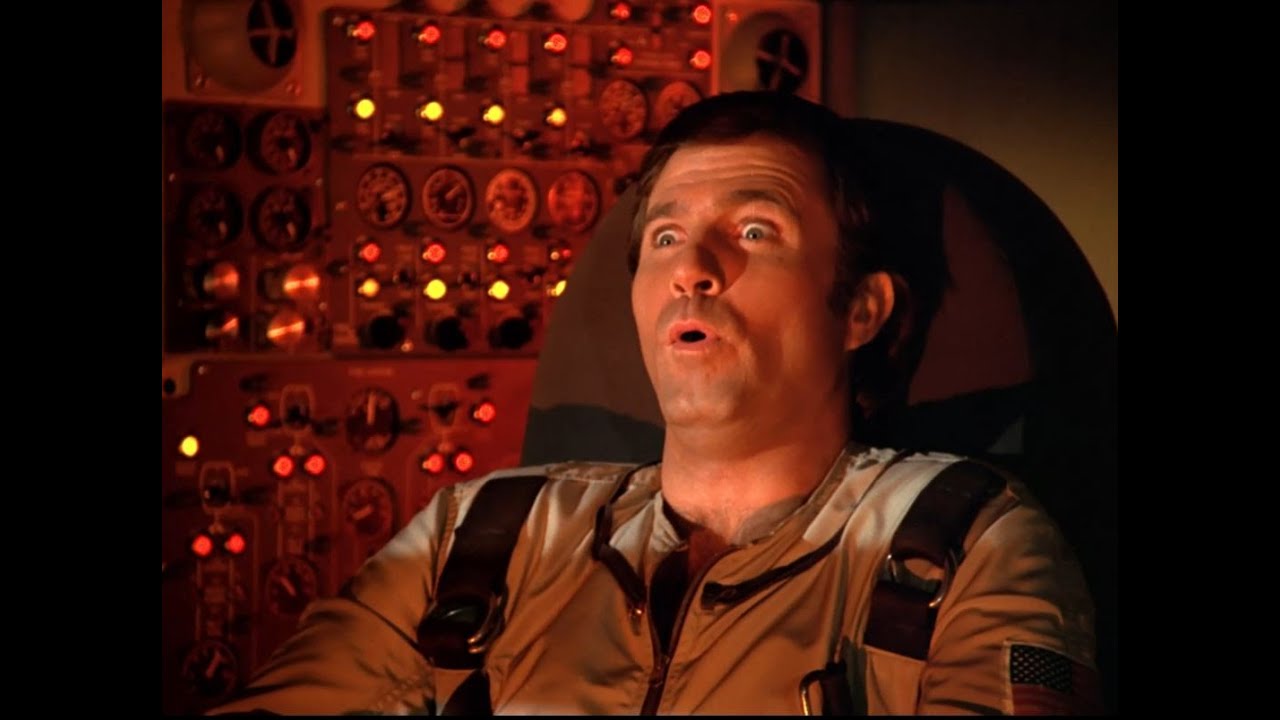 ---
THE PREMISE
Captain William Anthony "Buck" Rogers, a NASA pilot, commanded Ranger 3, a spacecraft launched in May 1987. Due to a life-support malfunction, Buck was accidentally frozen "by forces beyond comprehension" for 504 years before the year 2491, when his capsule was discovered adrift in the vast expanse of, probably, the Milky Way. 
The combination of gasses that froze his body somehow was close to the 25th-century formula for cryopreservation, and his rescuers could revive him. Upon waking, he discovered that Earth was the victim of a devastating nuclear war on November 22, 1987. It was rebuilt and is under the protection of the Earth Defense Directorate.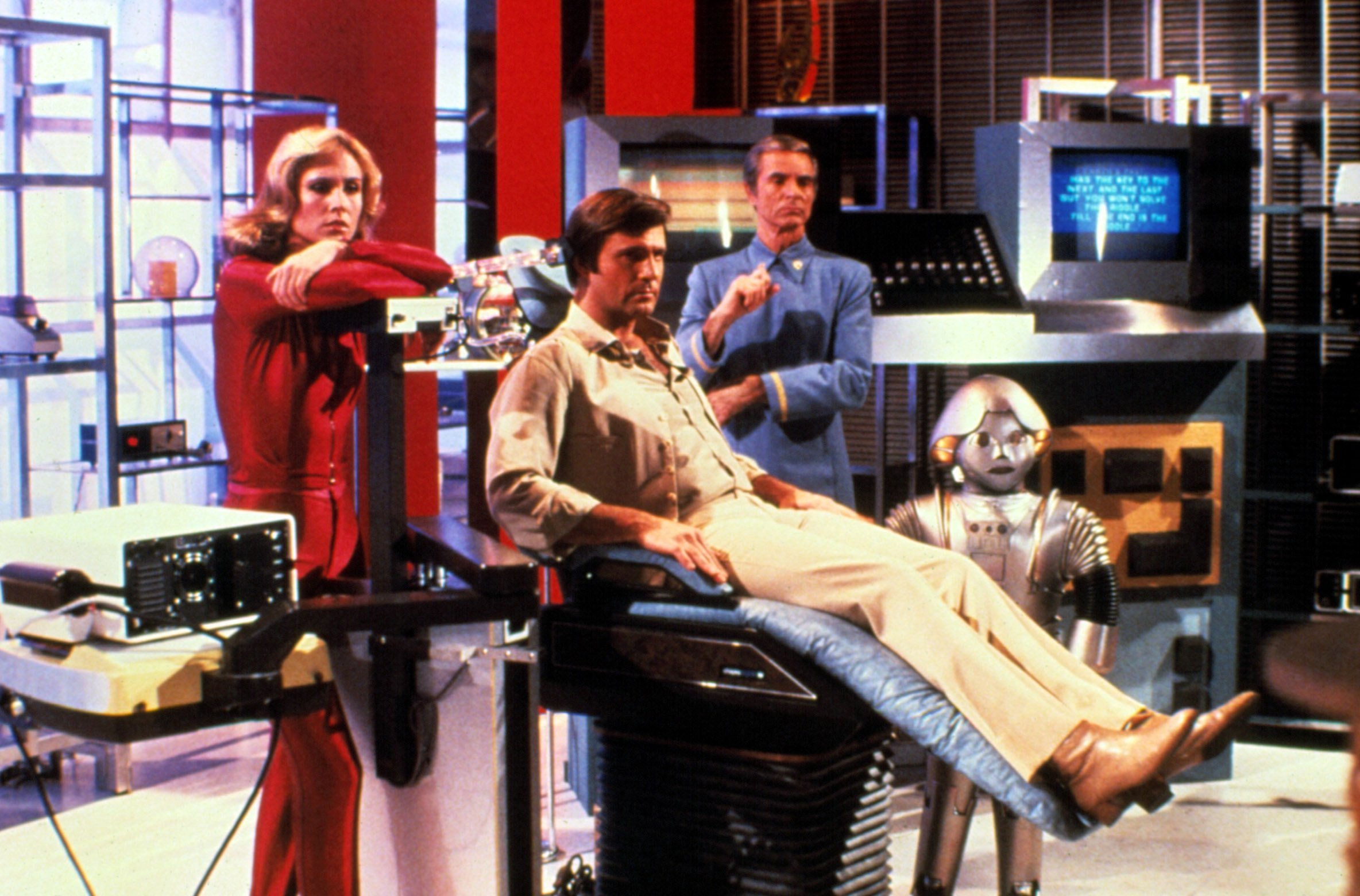 ---
For 32 episodes, the series followed Buck as he helped the Earth Defense Directorate foil various evil plots to conquer the planet. But Buck didn't have to do it alone! He was aided by his friend and romantic interest, Colonel Wilma Deering (played by Erin Gray), a high-ranking officer and starfighter pilot, and Twiki, an "ambuquad," or small robot or, as they were known. 
Veteran actor Felix Silla played Twiki, and Mel Blanc, and sometimes Bob Elyea, voiced him. Dr. Theopolis, or "Theo" (voiced by Eric Server), a self-aware, disc-shaped computer with an illuminated face also came along. Buck and Wilma took orders from Dr. Elias Huer (Tim O'Connor), head of the Defense Directorate, and possibly the leader of the entire planet.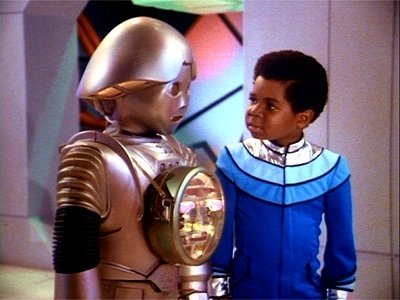 ---
GIL GERARD
Captain William Anthony "Buck" Rogers came to life in Gil Gerard. Gerard remains active today, his last role being in 2016's "Surge of Power: Revenge of the Sequel," a superhero parody film, and with a couple of upcoming projects to be released. He starred in "Sidekicks" from 1986 to 1987, recurred in 1989's "Nightingales," and "EARTH Force" in 1990. 
He appeared in the 2007 TV movie "Nuclear Hurricane" alongside former "Buck Rogers" co-star Erin Gray. In 2015, Gerard voiced the character Megatronus in "Transformers: Robots in Disguise." In October, it was announced the actor will be an executive producer and series regular on "2491," a sci-fi drama.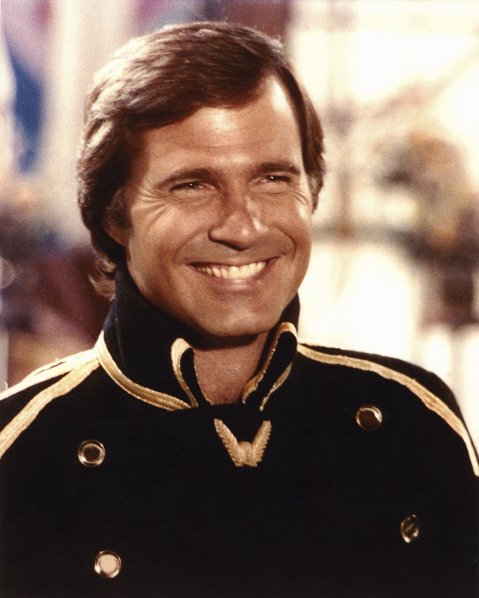 ---
Like "Buck Rogers," "2491" will follow an astronaut catapulted into a future Earth far different than the one he left. But the principal character will follow the path that Gerard had initially pushed for in 1980: for Buck to return to the 80s. The new project is not yet attached to a studio.
"Buck is a heroic figure in the sense that he is a guy you can count on," said Gerard, who preferred John Wayne and westerns to sci-fi. "I hated the second season. I always wanted Buck to stay on Earth, but we got a new executive producer for season two that had no respect for the audience and the show."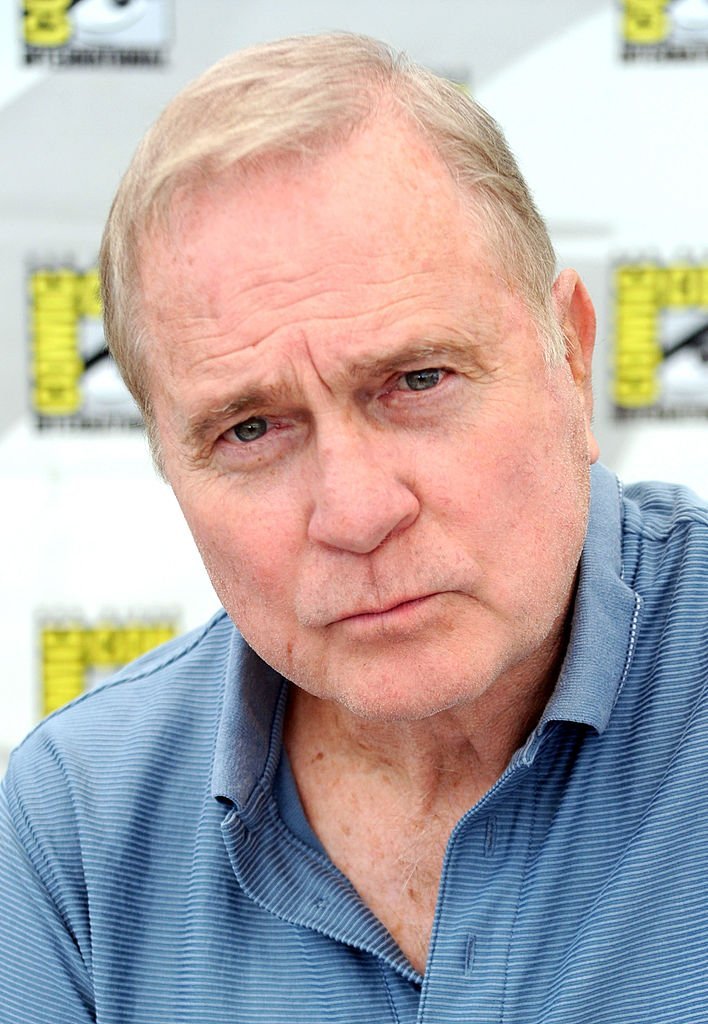 ---
ERIN GRAY
Buck's closest friend, confidant, and starfighter pilot was Colonel Wilma Deering. Portrayed by Erin Gray, who once commented that she was aware of the sexism in the show simply from her uniform. It was so tight that she had to be sewn into it. However, her character was also high-profile and groundbreaking. 
As a female lead, second only to Gerard in the starring role, Gray became one of the earliest examples of a strong female character in a science fiction setting. Before Michelle Pfeiffer was Cat Woman and Gal Gadot was Wonder Woman, Gray became an important role model for female viewers.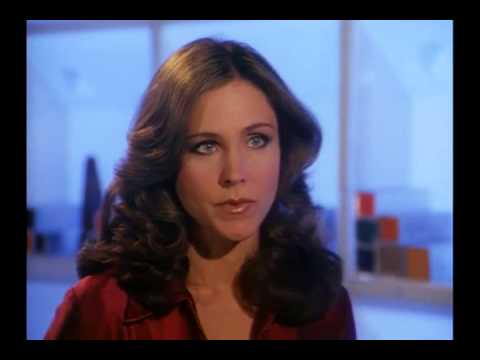 ---
"I was the first female colonel," she said of the role. "I enjoyed being that kind of role model for young women watching the show. A woman can be a colonel! A woman can be in charge! Those were new ideas then."
Gray had a prolific and successful career almost exclusively on TV, with appearances on the big screen, like "Jason Goes to Hell," "The Last Producer," "Siren," and "Dreams Awake." After "Buck Rogers," she appeared in "Silver Spoons," and "Baywatch" as Chief Monica Johnson. More recently, Gray played the recurring character Madeleine Twain in 2011's "The Guild."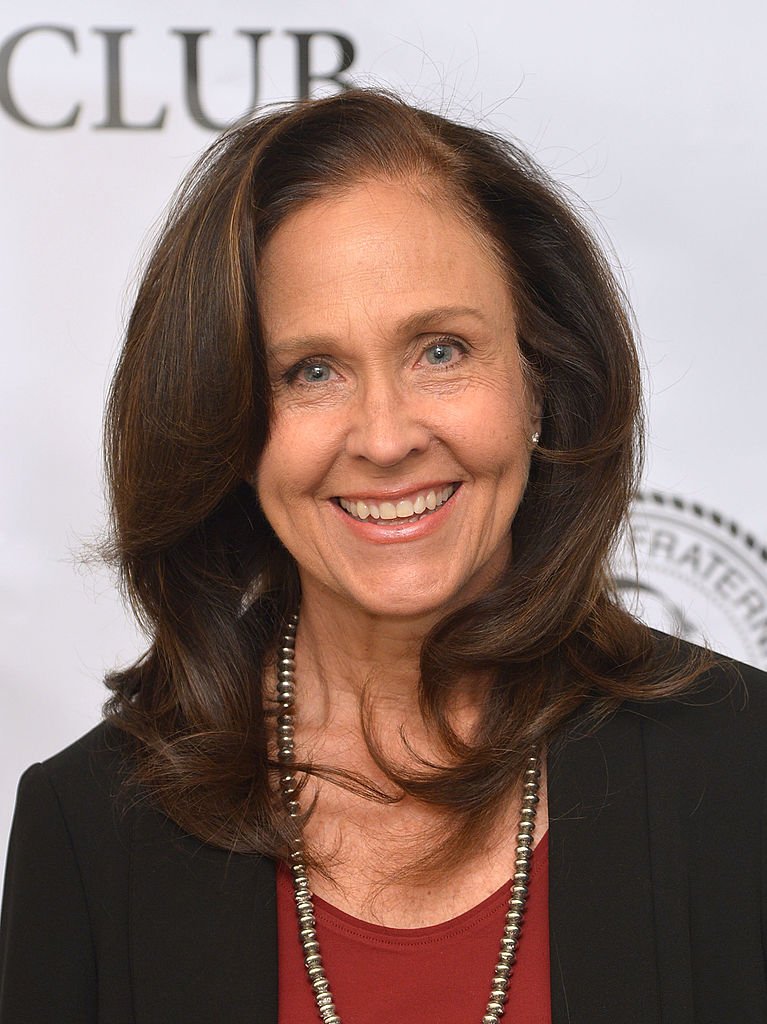 ---
TIM O'CONNOR
The late actor Tim O'Connor played Dr. Elias Huer, Buck and Wilma's boss and the head of the Earth Defense Directorate, which ruled the planet after a devastating nuclear war. O'Connor continued working on TV until his eighties, mostly in supporting roles on TV series that included "MASH'" "Dynasty," "Knight Rider," "The A-Team," and "Walker, Texas Ranger." 
His career consisted mainly of high ranking military characters, and his last role was in 2011's "Dreams Awake,"sharing the screen once again with his "Buck Rogers" former co-star Erin Gray. In the film, members of a family on vacation are stranded in the mountains and have mystical experiences that lift their spirits. He passed away in 2018, aged 90.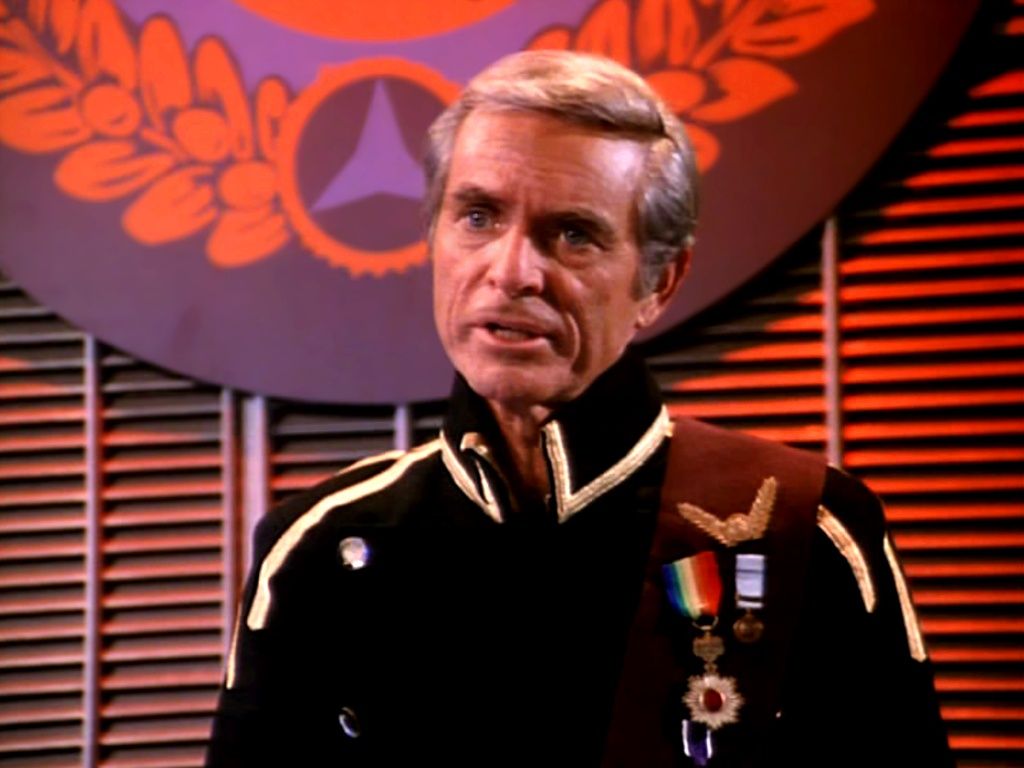 ---
FELIX SILLA
Now 82-years old, Felix Silla played the robot Twiki, Buck's comic sidekick. Silla, a performer with dwarfism, played the physical character, while legendary "Looney Tunes" voice actor Mel Blanc was responsible for the dialogue. Although few people would recognize him, Silla has been in plenty of TV series and films, mostly in disguise. 
He played "Cousin Itt" on television's "The Addams Family," guest-starred in "Mork & Mindy" in 1981 and "Married… with Children" in 1990. He appeared as himself in 2018's "The Grindhouse Radio." On the big screen, he played an Ewok in "Return of the Jedi," an alien in "Meatballs Part II," Dink in "Spaceballs," and an Emperor Penguin in "Batman Returns."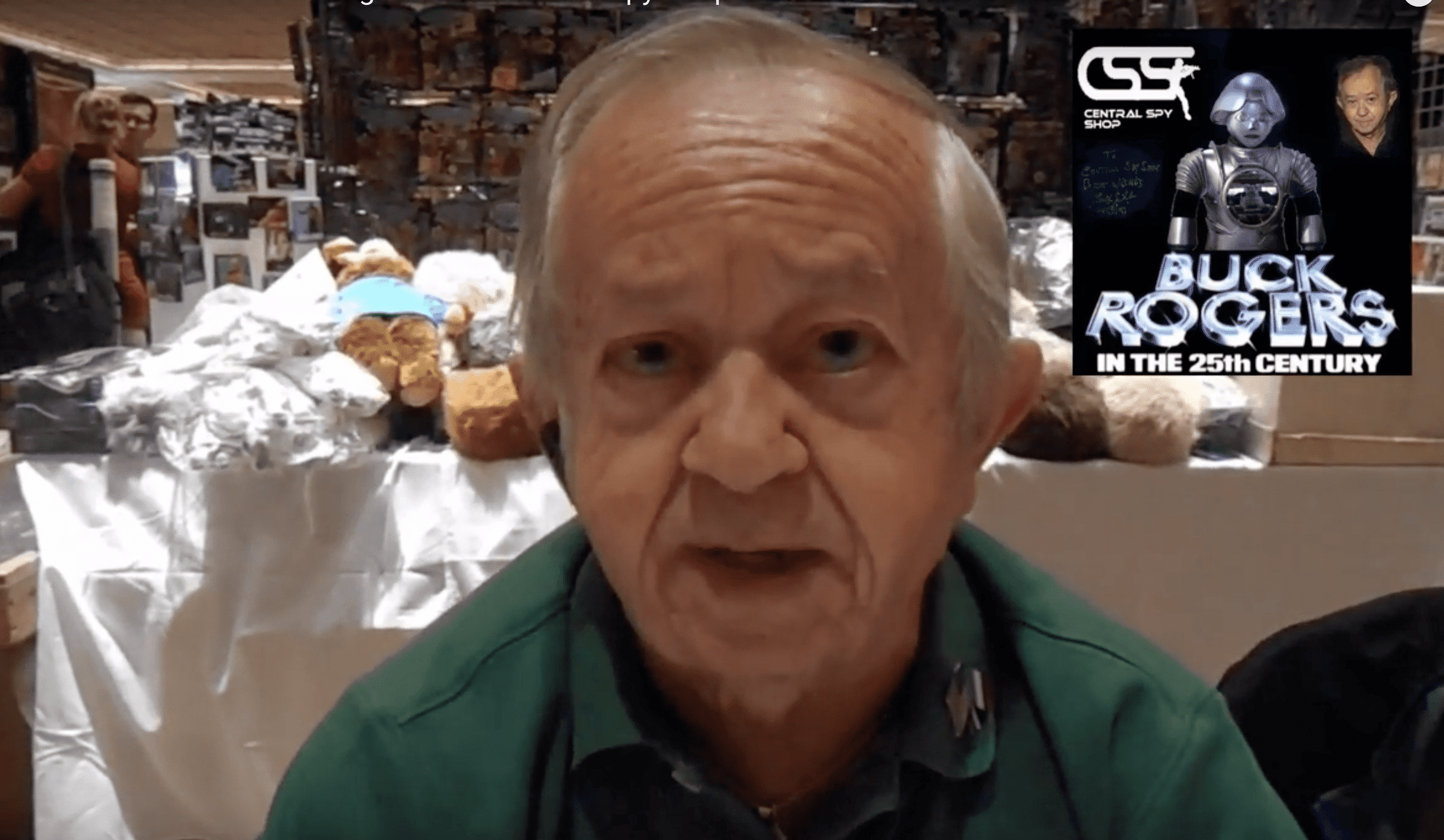 ---
SECRETS OF THE SERIES
As the brainchild of the same man who created "Battlestar Galactica," "Buck Rogers in the 25th Century" used many props, costumes, and special effects shots from the sci-fi show, which was still in production at the time. The "landram" vehicle was created for the "Battlestar Galactica" series. The joysticks in the Terran starfighters were the same as the Viper craft in "Battlestar Galactica."
Quite a few big-name TV and movie actors made cameo appearances in "Buck Rogers in the 25th Century." Jamie Lee Curtis, Cesar Romero, famous for "The Cisco Kid" and as The Joker in the TV series "Batman," the late Gary Coleman, star of popular US sitcom "Diff'rent Strokes," "Night Court's" Markie Post and Richard Moll, Jerry Orbach from "Law and Order."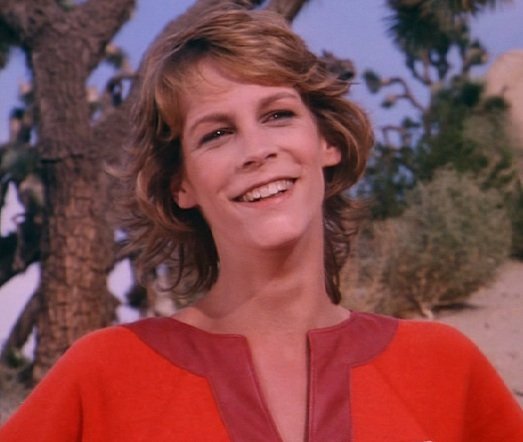 ---
While we have mostly fond memories of Buck and his adventures, many critics - even to this day - believe that the show was a long, long way from being a classic. John Javna's book "The Best of Science Fiction TV" has "Buck Rogers in the 25th Century" on the list "worst sci-fi shows of all time," along with "Space 1999" and "Manimal." 
That sentiment was surprisingly shared by one of the show's stars. Despite playing Buck Rogers, actor Gil Gerard was not a big fan of the TV show. He preferred the more serious tone of the movie to the less serious story-lines seen on TV.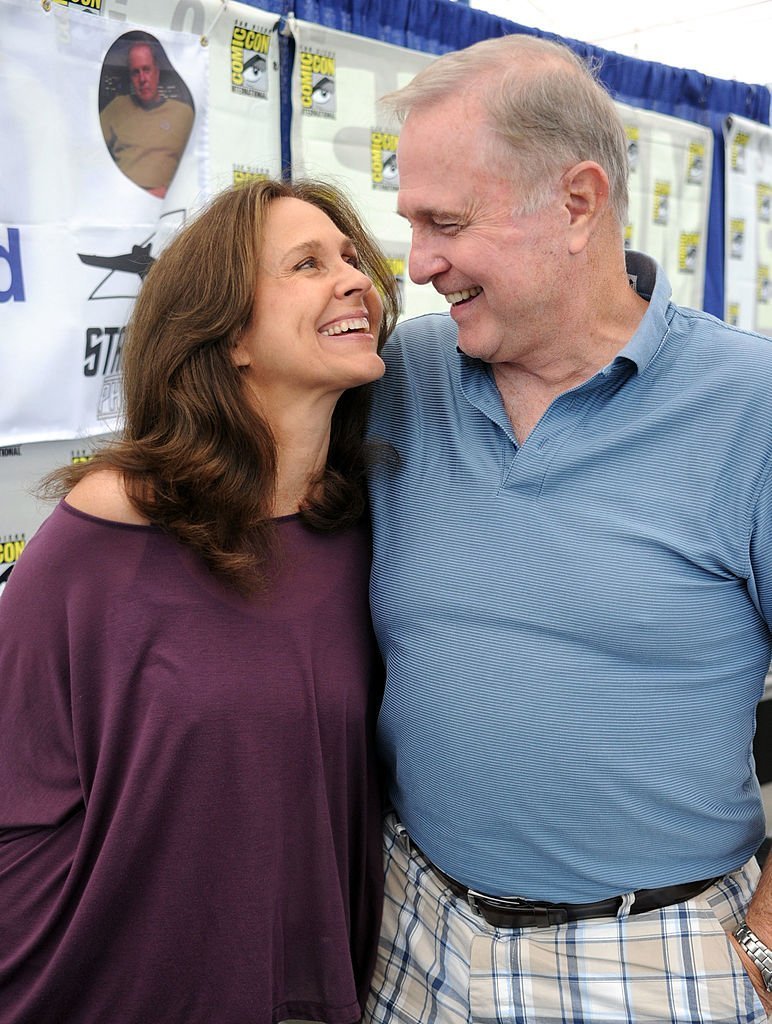 ---
There weren't any more than 37 episodes of the show written or planned for before it was canceled. The second season had only 11 episodes due to a writer's strike. The series ended without a hook or fanfare, but simply, on a regular stand-alone episode. There was never a resolution or any sort of closure to Buck's story.
However, "Buck Rogers" went up against the 18th season of classic British space/time travel/sitcom, "Doctor Who." The American show won the Saturday evening ratings war by quite a large margin. It forced the BBC to reorganize the following season's series', moving the next season of "Doctor Who" to a weekday slot instead, although "Buck Rogers" had been canceled by that point.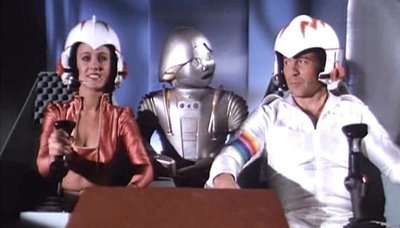 ---
Loads of series spawn action and figures and other merch, and regardless of its short run and mixed reviews, "Buck Rogers" made it onto that list as well! It generated two novels, a 14-issue comic book series, and, yes, action figures. But - have you ever come across the "Buck Rogers in the 25th Century" action figures? 
Buck Rogers ray guns, rockets, and costumes were ubiquitous in toy stores. Toymaker Mego produced two sets of action figures, as well as a series of scaled spaceships! Are the toy spaceships repurposed from "Battlestar Gallactica" too? If you have any of those collectable, post some photos in the comments section below! We love this stuff!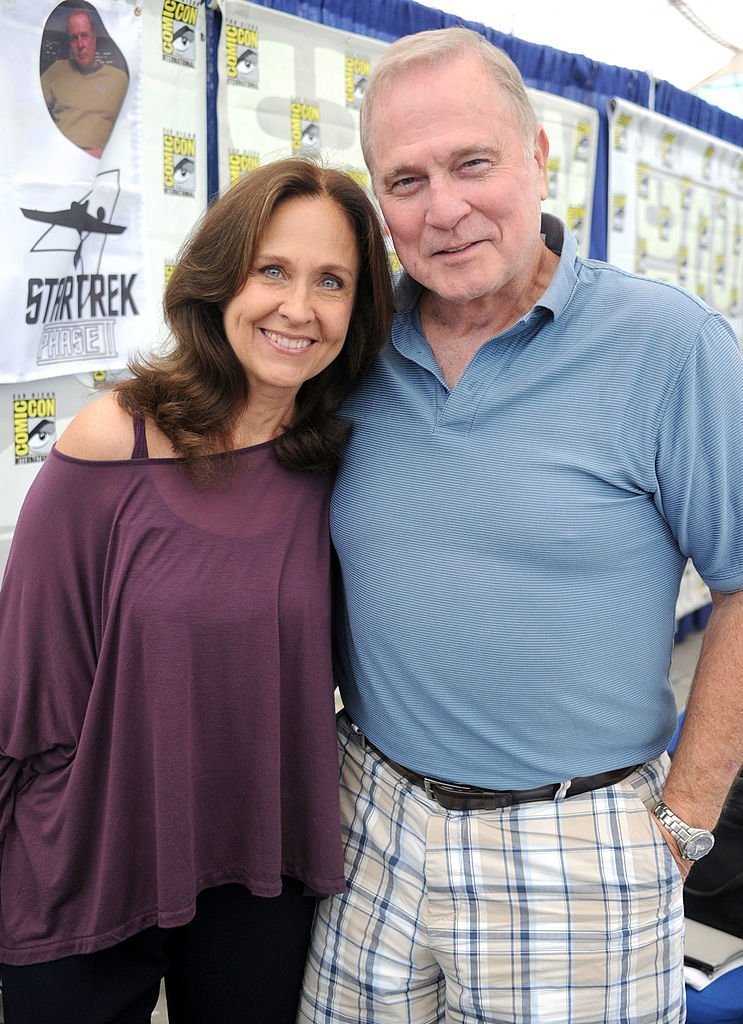 ---
Sources: Eighties Kids, Wikipedia, Tulsa World