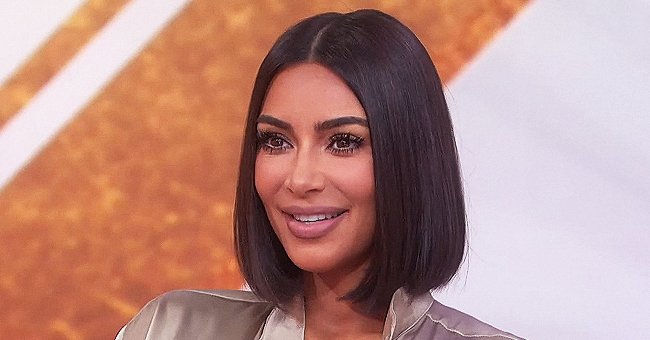 YouTube/TODAY
Kim Kardashian and Husband Kanye West Throw 'Jurassic Park'-Themed Party for Son Saint's 4th Birthday
Kim Kardashian and Kanye West pulled out all the stops to celebrate son Saint West's 4th birthday.
Kim Kardashian and Kanye West threw an epic birthday party to celebrate their son Saint's birthday with a fabulous Jurassic Park theme.
Saint, his siblings, cousins, and little friends whooped it up in a setting worthy of a dinosaur movie, complete with eery primordial mist and lurking a tyrannosaurus rex.
Masks, full-scale dinosaurs and treats weren't the only entertainment available for Saint and his little guests.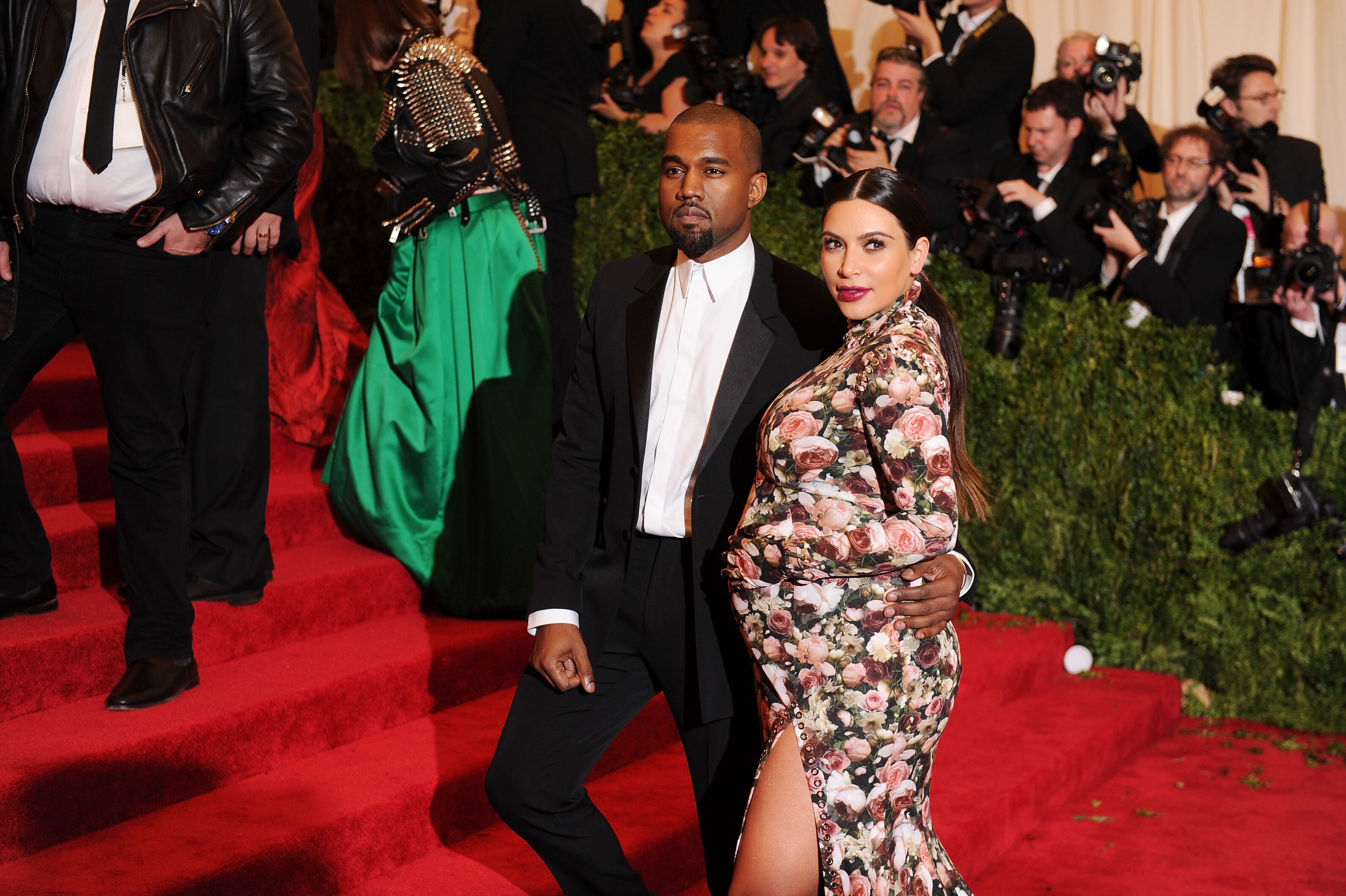 Kanye West and a heavily pregnant Kim Kardashian at the MET Gala/ Source: Getty Images
SAINT WEST TURNS 4
Kim Kardashian and husband Kanye West welcomed Saint 4 years ago on December 5, 2015, as their second child.
It was to be the reality star's last pregnancy, since she suffered life-threatening complications, and their next two children Chicago and Psalm were born through surrogacy.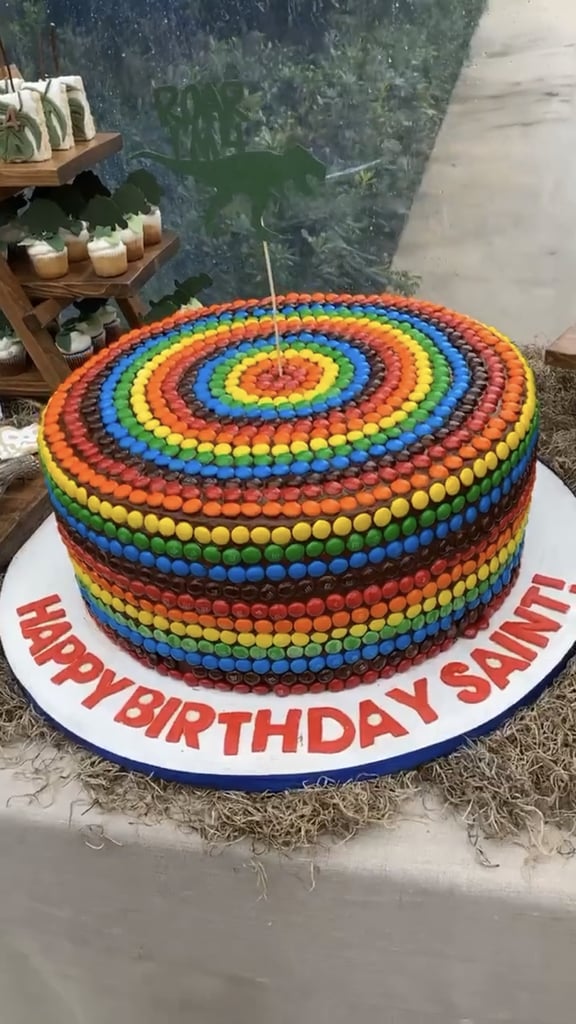 Saint West's birthday cake/ Source: Instagram/Kim Kardashian/Stories
HAPPY BIRTHDAY SAINT WEST
In order to celebrate that important milestone in their son's life, Kanye and Kim threw him a truly epic party, sure to delight any child, and literally recreated Jurassic World as a setting.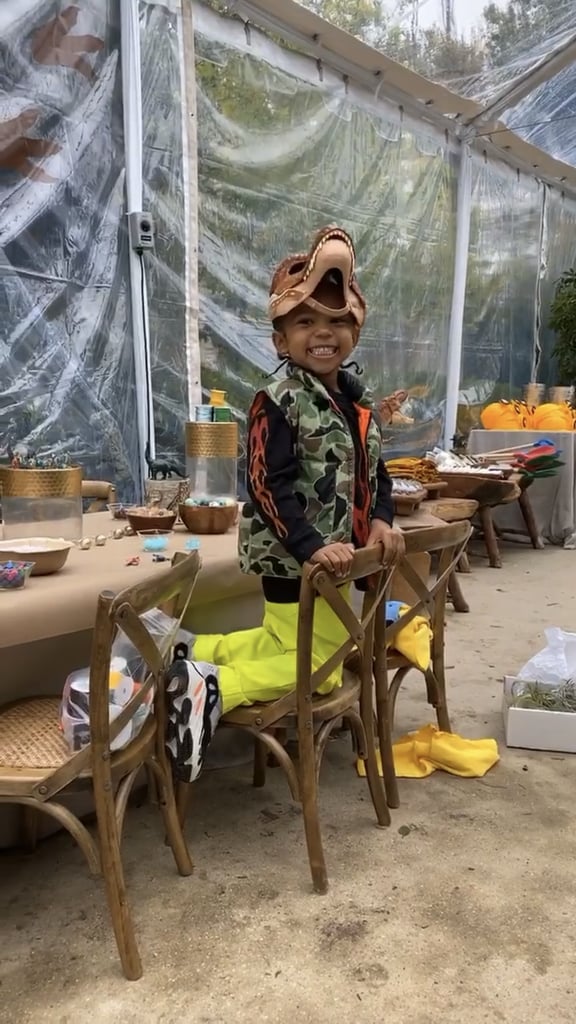 Saint West at his Jurassic birthday party/ Source: Instagram/Kim Kardashian/Stories
SAINT WEST AS A DINOSAUR
Saint wore a dinosaur mask and romped through the garden were scary dinosaurs posed, and an eery mist drifted through the grounds. The kids all got to snack on dinolicious cookies and a huge M&M birthday cake.
FUN IN THE JURASSIC WORLD
But masks, full-scale dinosaurs, and treats weren't the only entertainment available for Saint and his little guests.
Activities for the little ones included a sand-filled dig site where they could dig for fossils and a dino jewelry making station - and when they got too hot from all the "work" they could cool down with Raptor Juice.
The Kardashian Wests are famous for their extravagant bashes, and we can't wait to see what Kim comes up with for Psalm's first birthday.
CHICAGO WEST CELEBRATES BIRTHDAY WITH ALICE IN WONDERLAND
Kim Kardashian celebrated her daughter Chicago West's first birthday with a magical Alice In Wonderland-themed party.
Kim turned her home and grounds into "Wonderland" complete with a giant chessboard, a giant maze and hired cosplayers dressed up as Alice, the Queen of Hearts, the White Rabbit, the Cheshire Cat and many more characters from Lewis Carroll's beloved children's book.
The tiny guests had fun in the obligatory bounce house and participated in DIY arts and crafts stations that allowed them to create their own desserts. Yummy!
Please fill in your e-mail so we can share with you our top stories!