Chicago West gets a copy of a lime green Mercedes G-Wagon - mom Kim Kardashian has the same
Chicago West turned celebrated her first birthday and received a gift to make her friends envious. 
For the special occasion on Tuesday, her aunt Kourtney Kardashian gifted the young tot a toy car, but not just any toy car. 
A neon green Mercedes G Series SUV – or G-Wagon – and it's a copy of her mother car, as gifted to her by Kanye West back in August. 
The proud mom thanked Kourtney online and shared photos of the toy car with her Instagram followers via the Story section. 
In one of the images, Chicago can be seen testing the vehicle's radio feature. In another, big sister North West poses on the hood.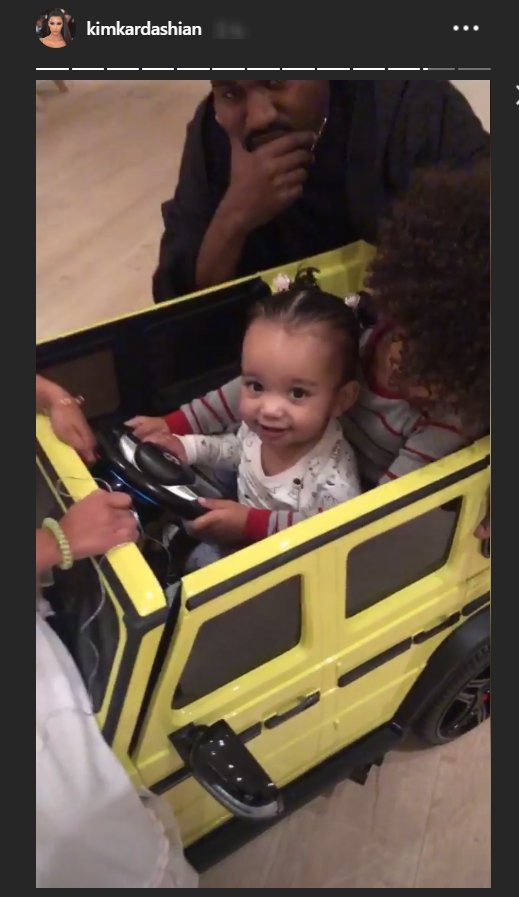 Kim wrote in the caption: "Happy birthday Chicago!!! Thank you @KourtneyKardash."
Back in August when Kim received a G-Wagon from Kanye, she told her fans how he surprised her at the gym. Kim explained: 
"I just got out of the gym and was surprised by this new baby. I loved it so much in Miami, and I kept on talking about it. Look who surprised me with this baby. You guys, I got the truck of my dreams because I was so excited in Miami. I'm so excited."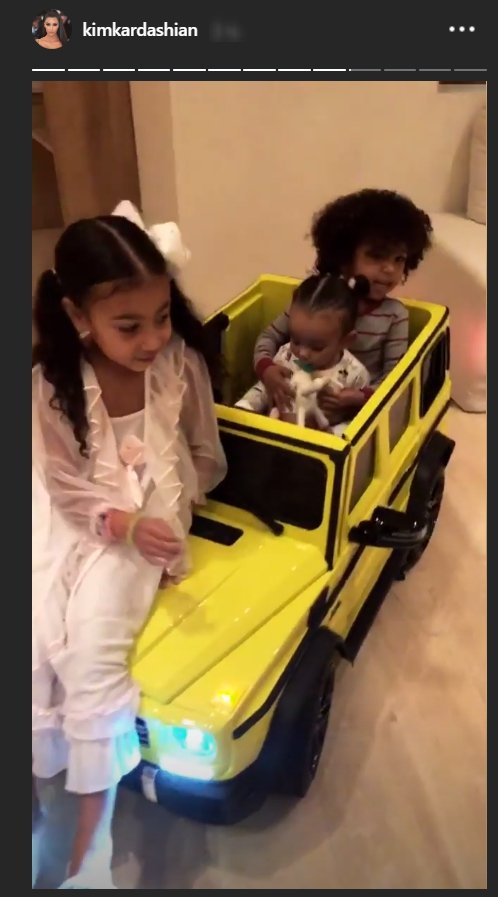 This will be Chicago's last birthday as the youngest West tot. Next year this time, Chicago will have a younger brother. 
Kim confirmed the rumors back in August when she told E! News that she was "open to the idea" of having another child.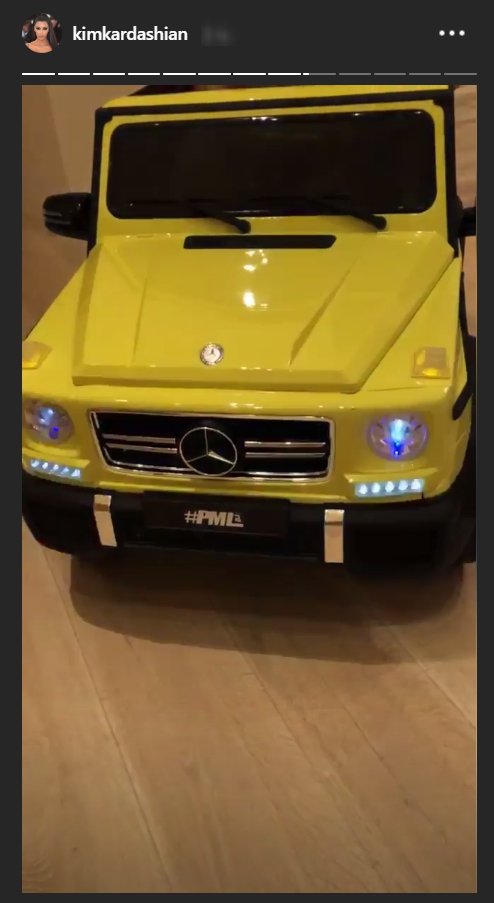 The couple announced back in December that they are expecting their fourth child. They opted for surrogacy after her first two pregnancies were complicated. 
Kim had several miscarriage scares, and both pregnancies carried its own set of medical complications. The baby is due in May 2019.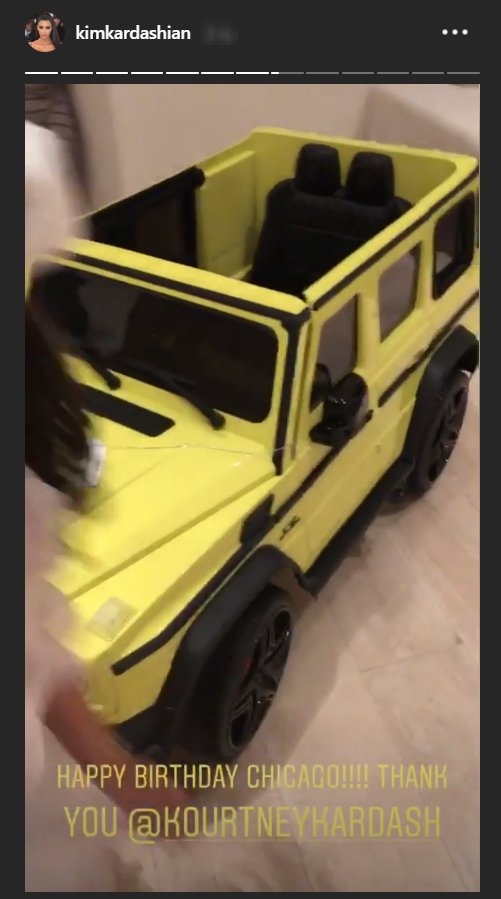 They had one male embryo left after their first successful surrogate pregnancy, which gave them baby Chicago. Read more on our Twitter account, @amomama_usa.