Steph Curry's Wife Ayesha Shares New Photo of Her Whole Family and a Sweet Caption
Ayesha Curry shares a picture of her adorable family entangled in a sweet bond with a beautiful caption reminiscing the year.
Ayesha and Stephen Curry are not quite private about their family on social media, as they share images to celebrate amazing moments that stir positive comments from fans.
The couple has a beautiful family with three children (Riley, Ryan, and Canon). Recently on December 6, Ayesha shared the latest snap, which might be the most adorable one yet."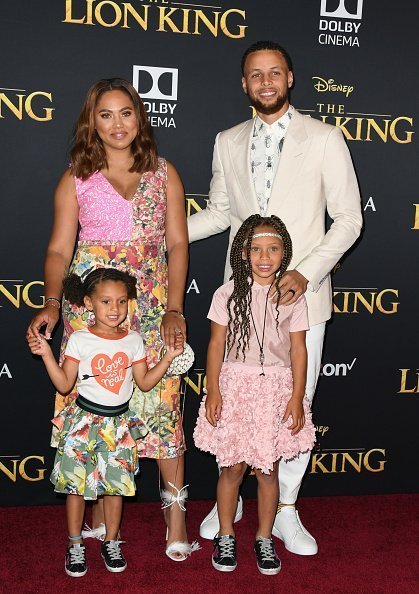 The picture features a sweet bonding moment between the Currys. It shows the eldest children Riley, 7, and Ryan, 4 kissing baby Canon on the cheek as the mom and dad were also going in for a smooch.
The cute fluffy ball Reza, (one of the family dogs) adorably spotted an unlooking pose; it was such an incredible view!
The television personality stunned in a bright orange ensemble while her NBA star husband looked handsome in matching orange top and black pants.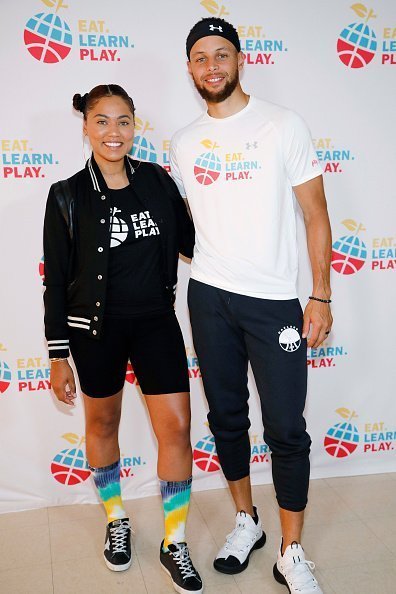 Each of their children, dressed in different variations of black and white for the group photo that left her fans speechless since they looked dashing. The image was captioned,
"As the year starts to wind down, I've begun to reflect on the many things that have taken place, and launching shophomemade.com was quite a moment for me. It's been so great having a hub that has all my products for you all to shop from, and sharing some of my favorite recipes with my community! "
The snap made her fans hopeful about experiencing something similar in the nearest future. Some even commented about them being their life's goal.
Others who weren't so pleased gushed about the dog looking sad and not being embraced, like the way others were welcomed! 
During Halloween, the couple shared a post dressed up as different Toy Story characters with their son Canon going as Woody.
This post comes days after Ayesha had shared an exquisite picture from Thanksgiving, where she and her husband were positioned towards the camera as opposed to them showering kisses. 
"My heart is full… that's all" Ayesha captioned the adorable image. The image equally brought encouraging and smashing comments from the fans. 
Just like his wife, Steph Curry took to his Instagram to post a photo from the same celebration as well with the caption, "thankful for my squad today and always."
The couple also enjoyed some alone time together during the holiday; they playfully kissed one another in a romantic post, which got fans talking about their love.
During Halloween, the couple shared a post dressed up as different Toy Story characters with their son Canon going as Woody.
Riley and Ryan enjoyed a night out when they went for the LA premiere of The Lion King with their parents on July 9. The event was also attended by Beyonce and her daughter Blue Ivy Carter. 
It looks like the Currys sure knows how to have a good time!