Dolly Parton Is Miley Cyrus' Godmother - Here's the Story behind Their Relationship
Any true fan of either one or both of these American superstars, you probably know about their godmother-godfather bond, but it takes a closer look to really know how strong their relationship is.
The paths of 27-year-old singer and actress Miley Cyrus and her godmother 73-year-old country music legend Dolly Parton crossed decades ago, even before the former was born, and the two have only wondered to say about each other.
Picking up pieces of information from different events, interviews, and other sources over the years, it is possible to dive deeper into the nature of the relationship the two maintain to this day. Here is what we know about it.
A timeline of Miley Cyrus and Dolly Parton's working relationship https://t.co/5a8loRYN2V pic.twitter.com/uBMO6QgWrI

— billboard (@billboard) October 10, 2017
BEFORE MILEY WAS BORN
Parton's links with Miley's family go back to 1992, when the latter's father, singer Billy Ray Cyrus was promoting his first country hit "Achy Breaky Heart" in 1992. Shortly after their first meeting, Parton interviewed Billy Ray in an NBC segment.
"I have to honestly say to the folks out there that this one is one of the nicest people you ever want to meet," a very affectionate Parton said about Billy Ray at the time.
Parton did more than just compliment Billy Ray, and he acknowledged that she gave his country music career a boost when she took him on tour as her opening act.
Given the sudden proximity of the "Queen of Country" to the newcomer, the gossip media was quick to spread rumors about a romance between the two, which made Billy Ray try to apologize to Dolly.
That is when Billy Ray had a taste of Dolly's sarcastic wisdom when she told him not to worry and not to underestimate the power of controversy to sell an artist's work. "From that moment on, we became very good friends," Billy Ray said.
MILEY'S GODMOTHER
Eight months after Billy Ray debuted his breakout single, Miley was born on November 23, 1992, a product of the singer relationship with Leticia "Tish" Finley, with whom he married in 1993.
By that time, the friendship between Billy Ray and his mentor had deepened, and Parton ignored the rumors featuring him in the video clip for her song "Romeo," and when she learned that he was going to become a father, she wanted a part in it.
"And then, when Miley came along, I just said 'she has to be my fairy goddaughter,'" Parton summarized it in a recent interview with SiriusXM Stars.
With the blessing of such a superstar, it is not surprising that Miley started to showcase her talent as both an actress and singer from an early age, debuting in 2001 and becoming "Hannah Montana" in 2006, at age 12. 
Parton was always close to Miley, and she even made three guest appearances in the "Hannah Montana" TV series as "Aunt Dolly" (2006-2010).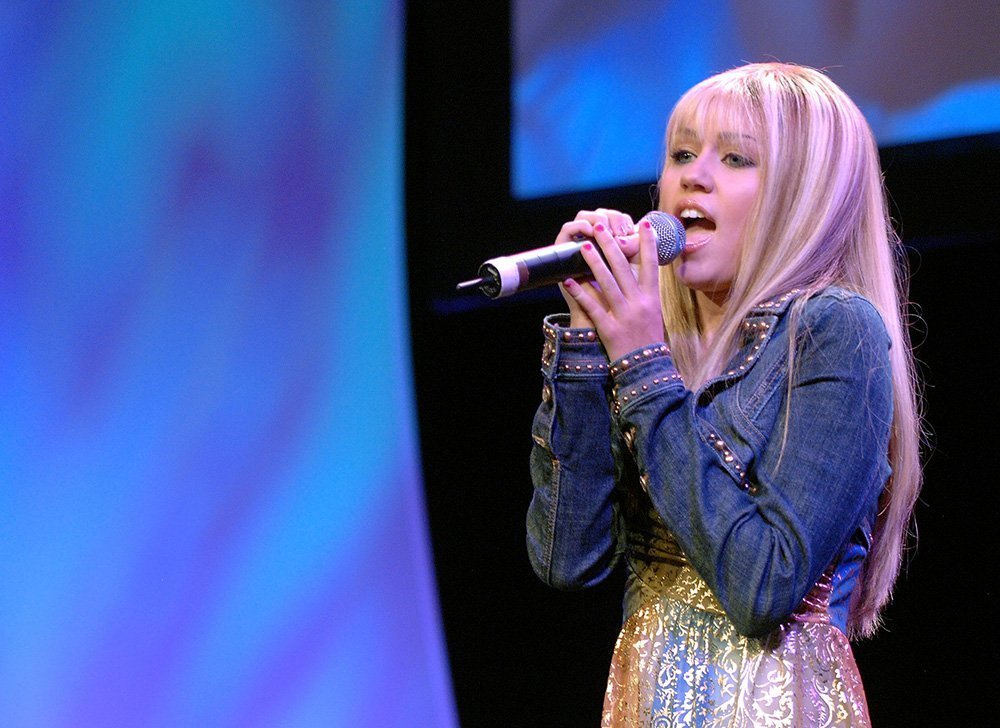 Years later, Miley also recalled the best parts of having grown up close to Parton, acknowledging that she was inspired by her godmother both in her fashion style and her approach to others from a position of fame.
Apart from gushing about having access to Parton's closet as a child, she praised Parton for her respectful and kind ways toward the people she works with. "Never let success change your heart," was one of the best lessons Miley got from her.
By 2008, Miley was already a teenage superstar in her own right, releasing her first album "Breakout" that year. Since then, Miley has been known to undergone many changes, always reinventing herself after facing outrage and criticism.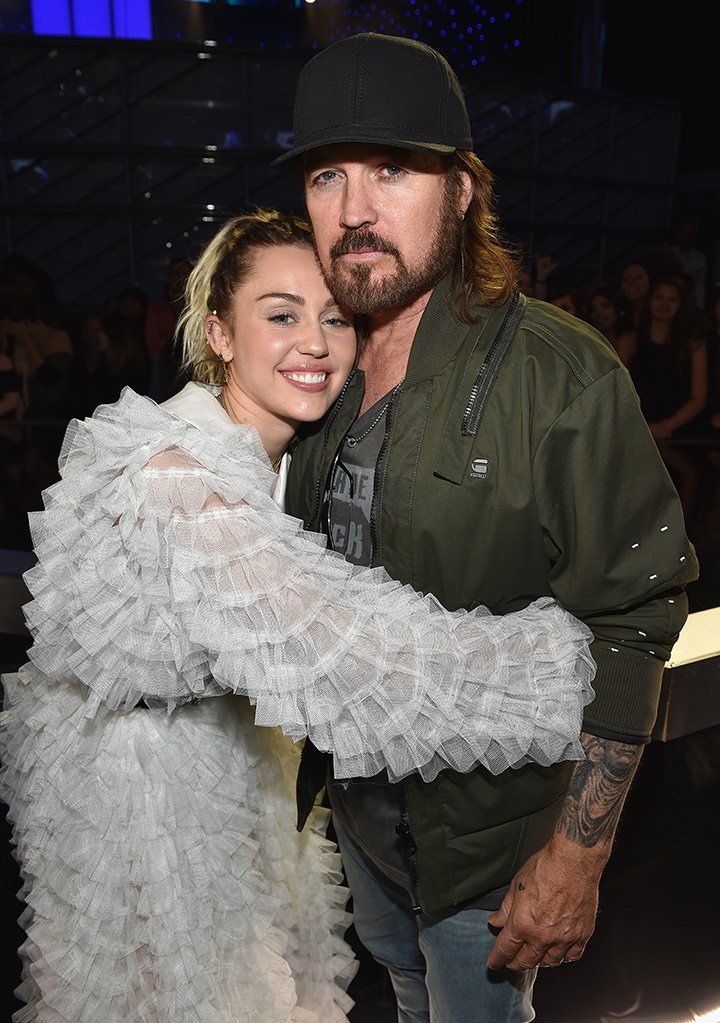 MILEY'S TRANSITION FROM CHILD STAR
Miley is today an established adult pop star, but like many former child actors before her, Miley had to surf the media in a way that allowed her to capitalize on her "Hannah Montana" success without getting stuck in the character.
Miley went through a radical transformation starting in 2010 when she shocked the world with the provocative video to her song "Can't Be Tamed," the first promotional single from her album of the same name.
The conservative public had difficulty coming to terms with Miley's new image and attitude, darker and sexually charged, and Miley's answer was always taking things to a new extreme, fascinating some people and putting others off.
But when a sector of the public opinion kept insisting that Miley had lost her north, Parton never doubted her, and she openly supported her goddaughter in every move she made during her coming-of-age years.
"If I didn't know how smart and talented Miley is, I might worry about her. "But I've watched her grow up. So I don't." Parton wrote in Time magazine when Miley was named one of the 100 more influential people of 2014.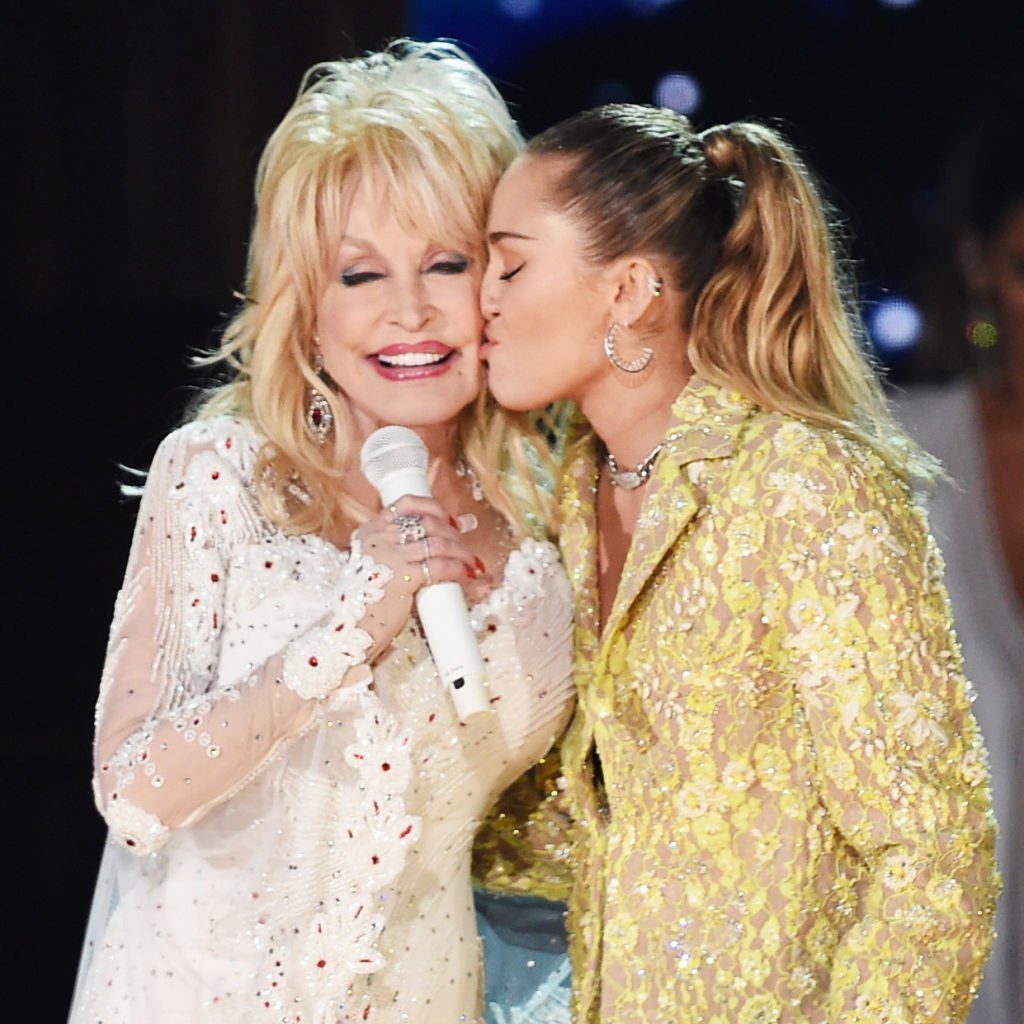 PERFORMING TOGETHER
Miley and Parton have taken to the stage together on different special occasions. When Parton celebrated the 25th anniversary of her theme park Dollywood, Miley was invited to sing the song "Jolene" alongside Parton.
Then, in 2016, the two reprised Parton's most famous song on "The Voice," accompanied by the vocal band Pentatonix, giving an unforgettable performance.
Also, in 2017, Parton was featured in one of Miley's songs from her album "Younger Now," titled "Rainbowland," which talks about contributing to make the world a better place.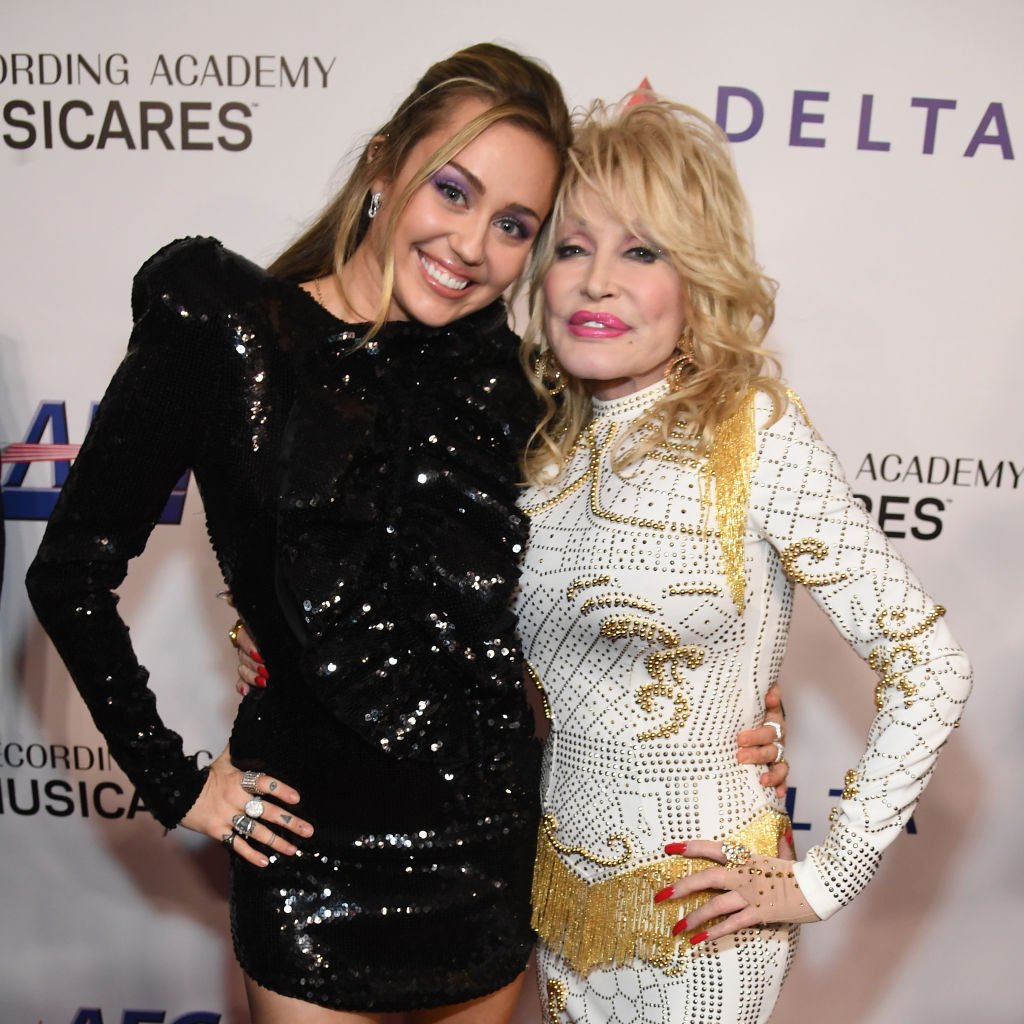 Parton co-wrote the song with Miley, and she was proud of making a positive statement with it. "It's really just about dreaming and hoping that we could all do better. It's a good song for the times right now," Parton told Taste of Country.
DOLLY WANTED MILEY TO PORTRAY JOLENE
"Dolly Parton's Heartstrings" premiered in Netflix on November 22, 2019, more than a year after the anthology series inspired by Parton's most famous songs, with "Footloose" star Julianne Hough playing no other than "Jolene."
But recently, Parton admitted that Hough wasn't her first choice for the role, and she had to consider a lot of people before giving the part to Hough since for years, the country music legend had imagined Miley playing the seductress.
"Years back when I used to think of Jolene, you know, before Julianne came on, I used to think... I'd love -- Miley would have been great at that as well. But Miley was doing other things. It wasn't that kind of a thing, but she would have," Parton told ET.
MILEY'S MARRIAGE TO LIAM HEMSWORTH
After a decade-long on-and-off relationship with actor Liam Hemsworth, Miley finally married him in December 2018, but the marriage didn't make it to its first anniversary since Hemsworth filed for divorce in the past August.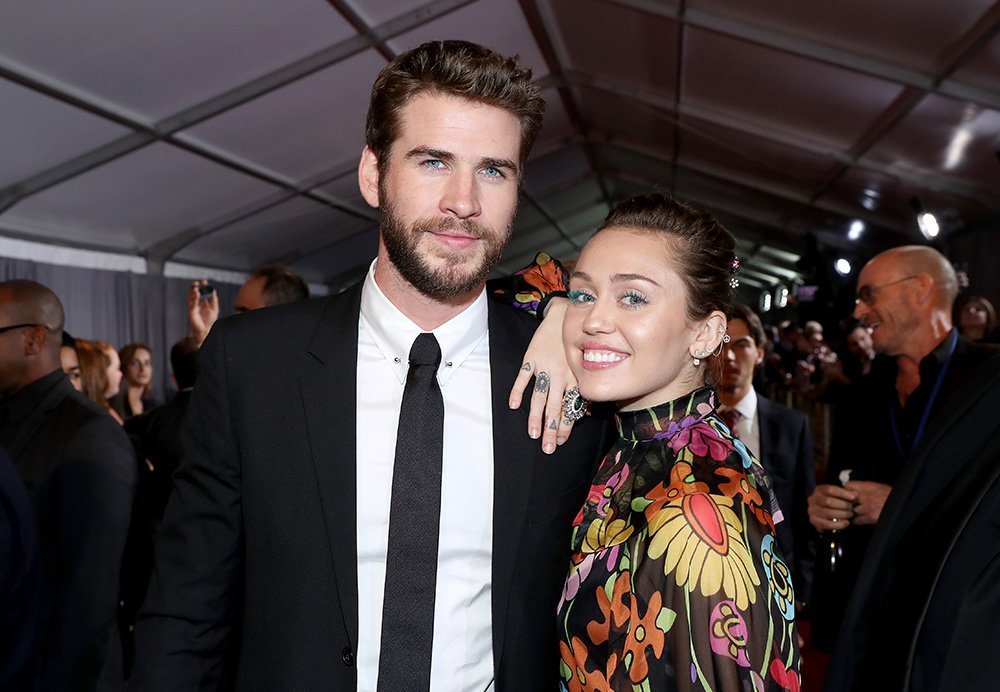 The failed marriage, followed by Miley's involvement with Kaitlyn Carter and later with her current boyfriend Cody Simpson, has turned the "Wrecking Ball" singer into a target of gossip media once again, but Parton is not worried about her.
"Lord, I've done everything, and what I ain't done, I intend to. She is going to do that, too. But Miley's smart; Miley knows what she's doing. I know we think she doesn't and she might not every minute, but I still know that she's got good stuff in her," Parton told People about it.