Ice-T's Wife Coco Austin on Secrets to Keep Her Husband Happy: 'He Need His Massage'
Seventeen years and counting, the marriage between Hollywood icons, Ice-T and his wife, Coco Austin, have withstood the test of time without wavering.
American rapper and actor, Ice-T has been married to Coco Austin since 2002, and their marriage has made the tabloids for years as one of Hollywood's most celebrated union. Speaking on the secret to their lasting marriage, the rapper's wife once revealed her little hacks to keep her man happy.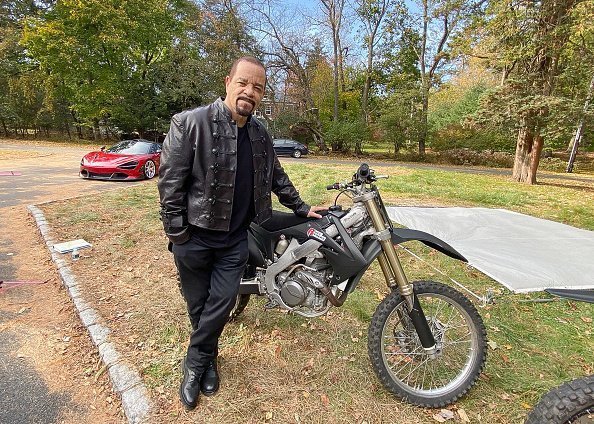 COCO AUSTIN AND ICE-T'S RELATIONSHIP
In January 2002, the "Law And Order: SVU" star got married to the glamour model and actress, Nicole Coco Austin, who is at least twenty years younger than him. Since then, the pair have been inseparable despite their union tending towards two decades.
According to the couple, the success of their union can be credited to their mutual understanding, communication, and respect for each other. In a 2015 interview with Andy Cohen, the actress acknowledged that she enjoyed "being a slave" to her husband while encouraging all women to strive to be submissive.
Her submissive nature is something that has kept their relationship going as it keeps both partners satisfied. While Ice-T, who is over two decades older, gets the satisfaction of being treated right, the glamour model gets to have her way with him. It's a win-win for the pair.
Ice-T's wife is not the only one putting in the work. Her husband, on his part, does his best to keep her from getting mad.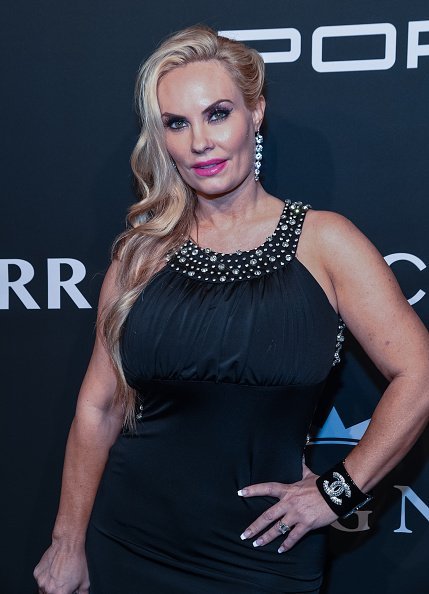 THE SECRET TO ICE-T AND COCO'S LASTING MARRIAGE
Being one of Hollywood's model couples has left the pair infamous with fans looking to get a few tips on marital bliss, which invariably makes them media targets. In one of her numerous interviews about her marriage, the 40-year-old revealed the secrets to keeping her husband happy at all times, listing three hacks that have paid off over the years.
The first on the list was massage time, following it with an explanation of how important the therapeutic gesture was to him. "He needs his massage time," she noted. The icon went on to state her husband's next big moment of the day, X-box time. Once he's had that, she explained, "he's a happy camper for the rest of the day."
Her next relationship hack, which has left her husband a happy man, is keeping the fridge stocked with grape Kool-Aid at all times. With all three tricks, the mother of one has managed to maintain a happy marriage successfully.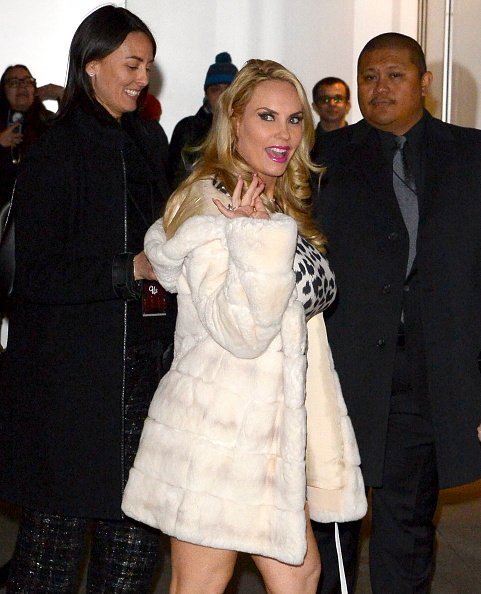 COCO AND ICE-T'S DAUGHTER, CHANEL
The power couple welcomed their first child in 2015, in New Jersey, four-months after they made the first revelation that a new baby was on the way on their joint television show, "Ice and Coco." The baby girl, Chanel Nicole Marrow, was born on November 28 to the celebrity pair and weighed 5.7lbs at birth. The first-time mother took to Twitter to announce the baby's arrival, and shortly after, the proud father followed suit but didn't stop at one pic. 
The American musician spent the months that followed proudly taking shots and videos of his little girl and showing her off to the world unapologetically. Four years later, Ice-T and Coco Austin's daughter is all grown but still gets the special baby treatment from her doting parents.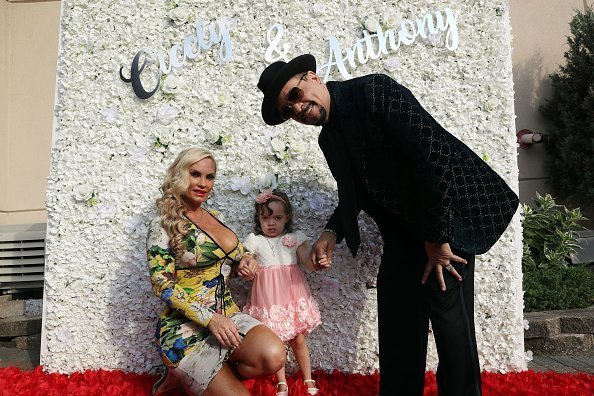 BREASTFEEDING CHANEL AT FOUR
Barely four years old, the celebrity baby has made headlines on several occasions, more recently, for her parent's controversial child-feeding tactics. The mother of one is known to breastfeed her daughter for comfort still and has gotten bashed on social media severally. 
Yet, this has not daunted the 40-year-old from indulging her daughter, and publicly sharing the snaps online, making breastfeeding a four-year-old seem cool.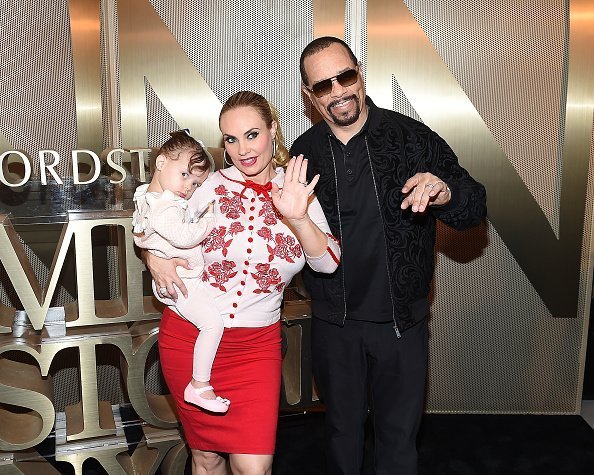 The 61-year-old is not opposed to the practice either, and have even been on hand to defend his wife from internet trolls preying on her. He set the records straight on TMZ saying:
"They make it like the baby only breastfeeds. Every once in a while, you know what I'm saying, she wants to get close to her mom, that's what they do. She eats food!" 
The father of three believes it's okay to indulge a child occasionally, and he would know, as this is his third trial at parenting.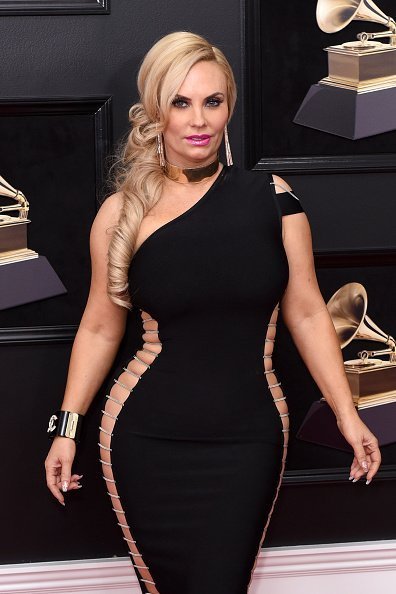 ICE-T'S OTHER KIDS FROM PREVIOUS RELATIONSHIP
Aside from his daughter, Chanel, Coco's only child, the rapper, has two other children from previous relationships. The star's first daughter was with his ex-girlfriend, Adrienne. The child, LaTesha Marrow, was born in March 1976 while the pair were still high schoolers.
He also has a son named Ice Tracy Marrow in 1992, from his relationship with a former lover, Darlene Ortiz, whom he met at a club during the filming of "Breakin' In."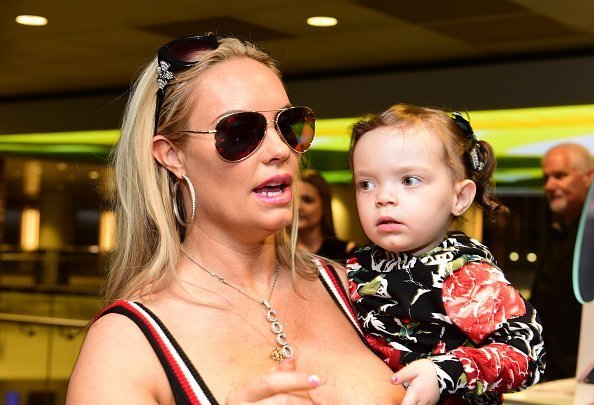 COCO AUSTIN'S IMPRESSIVE SOCIAL MEDIA ACTIVITY
Ice-T's wife has an impressive social media profile, with over one million followers on twitter while her Instagram page boasts of three million followers. Ice-T is also active on social media, with over six hundred thousand Instagram followers.
The couple opened an Instagram account for their daughter shortly after her birth, and the baby's page has amassed four hundred and fifty-five thousand followers in its short run.
Since welcoming their daughter, the little one can easily identify as one more secret to the family's happiness.