Derek Hough from 'World of Dance' Shares Adorable Childhood Photo with 3 Look-Alike Sisters
Derek Hough took a walk down the memory lane by sharing a picture of his childhood self along with his three sisters, Marabeth, Katherine, and Sharee. They look so adorable!
Fans know that the "Dancing With The Stars" alum, Derek Hough, loves his family. The star ever fails to give fans a glimpse of his time with family through social media every now and then. 
Recently, the pro dancer stole his fans' hearts with a throwback photo of himself with three of his sisters. "Boss man since 1985," he captioned the post featuring a young Derek resting on a wicker chair. 
THE REAL KING!
There was one person that was missing from the picture, and that is none other than his sister, Julianne Hough. She wasted no time to comment on the post and remind her brother who the actual alpha is.
Derek and Julianne are one of the most famous Hollywood siblings. Their careers are not much different since both of them are ace dancers who appeared in "DWTS."

MEET JULIANNE AND DEREK'S SIBLINGS
All of the Hough siblings were born between 1977 and 1988. Sharee is the eldest of them all and Julianne is the youngest. They hail from a family of dancers. In fact, all of their grandparents were dancers.
What's more, even their parents, Bruce Robert and Mariann, met when they were a part of the ballroom dancing team at Rick College, Idaho. Dancing is truly in the Hough family's blood. It is pretty evident by Julianne and Derek's social media posts that the Hough family is really tight.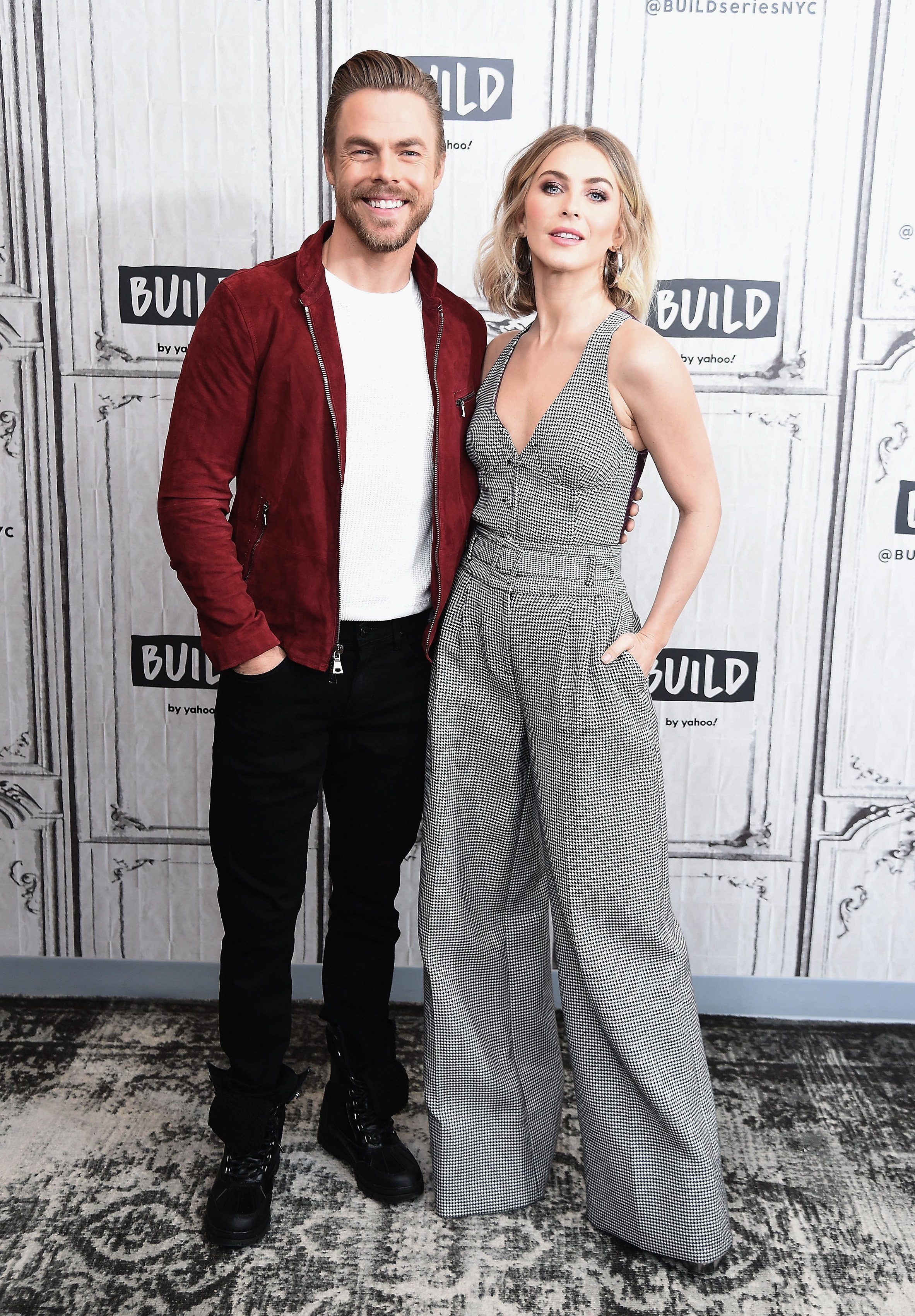 SHAREE HOUGH
Sharee isn't a professional dancer like her younger siblings, but she has her own gifts. She is a fitness/personal trainer. The mother-of-six has quite a busy life!
She is currently married to her husband, Mark Selman. Previously, she was married to Randall Wise.
MARABETH POOLE
The look-alike sister of Julianne, Marabeth, is often mistaken as her youngest sister. Like Sharee, she is not a professional dancer but she has an amazing career as a realtor, holistic health coach, and singer/songwriter. She also has an Aveda salon and spa in Nashville. 
Marabeth has been married to Michael Poole since 2002, and the couple has been inseparable ever since. They have a son, Aiden. 
KATHERINE HOUGH
A gifted esthetician, Katherine currently owns a skincare treatment center named "Skin by Katherine." Previously, she worked at Marabeth's Aveda salon. 
Katherine is also a mother to her three girls, Ariana, Adilynn, and Avery. Ariana and Adilynn were born from her marriage with Tony Phillips. Currently, she is married to T.J. Drechsel.