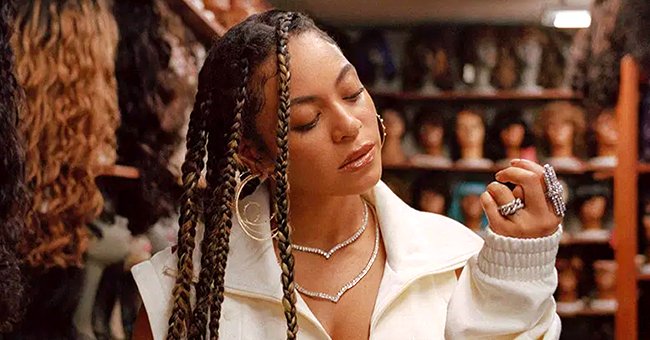 Instagram/elleusa
Beyoncé Finally Addresses Pregnancy Rumors and Says People Should Get off Her Ovaries
Singing goddess Beyoncé Knowles has finally made a move to clear the rumours that she is pregnant, asking people to get off her ovaries in an exclusive interview with Elle magazine.
It has been a long time fans of Beyoncé Knowles have seen or heard from her via interviews. Thus there are many unanswered questions from fans begging for her attention.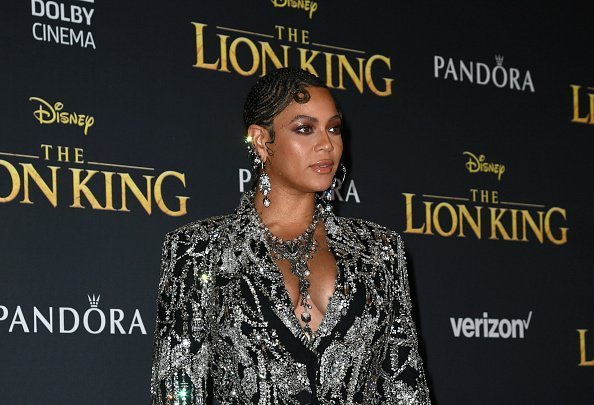 Beyoncé at the premiere of Disney's "The Lion King" at Dolby Theatre in Hollywood, California.| Photo: Getty Images.
The famous singer took time to answer some questions from fans during her photoshoot with Elle Magazine, including pregnancy rumors, which she said annoyed her.
Beyoncé is Elle Magazine's cover star for their UK January cover, and the global superstar took the opportunity of the shoot to take part in a candid "Ask Me Anything" session.
Asides from talking about her Ivy Park athleisure brand and its partnership with Adidas, the mother of three also discussed other aspects of her life and career.
During the lightning round session of her interview, Beyoncé revealed that she hated the pregnancy question. When asked what question she wouldn't like to answer, she said:
"Are you pregnant? Get off my ovaries!"
When asked about her weight fluctuations, and how it makes her feel when people continuously comment on her appearance, Beyonce revealed that she valued herself beyond her appearance.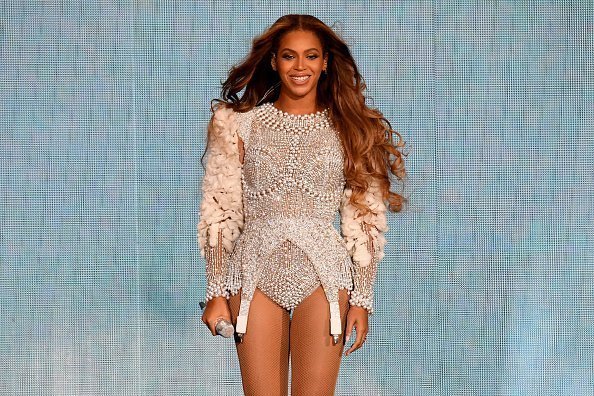 Beyonce performing onstage during the "On the Run II" Tour at NRG Stadium in Houston, Texas.| Photo: Getty Images.
She stated that she wouldn't have believed 15 years ago that her body would go through so many fluctuations. She added that children and maturity had taught her to believe that she is more than enough no matter what stage of life she is in.
Having a Miscarriage made Beyoncé understand that she had to be a Mother to herself before becoming a Mother to Someone else
She further added that true beauty is something one cannot see and that she wished more people could focus on discovering their inner beauty rather than critiquing others.
It can be recalled that Beyoncé suffered a miscarriage before giving birth to her daughter, Blue. The singer spoke about how the heartbreaking miscarriage affected her.
She said that she learned that all pain and loss was, in fact, a gift and that having miscarriage made her understand that she had to be a mother to herself before being a mother to someone else.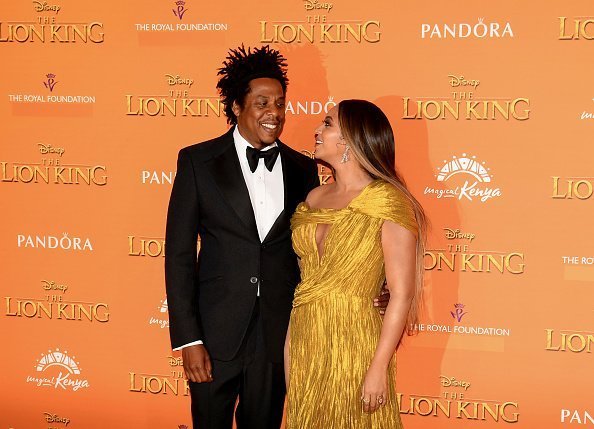 Beyonce Knowles-Carter and Jay-Z at the European Premiere of Disney's "The Lion King" in London, England.| Photo: Getty Images.
"Then I had Blue, and the quest for my purpose became so much deeper. I died and was reborn in my relationship, and the quest for self became even stronger."
Beyoncé is the only African American woman to own 100% of an athleisure brand. She created Ivy Park in 2016, and the brand has continued to grow ever since.
The singer's aim when she created the brand was to dress real women who work out, dance, and feel comfortable moving around in art leisure.
Men began to rush to her fashion brand, leading Beyoncé to expand her audience to feature gender-neutral styles in the future. Her partnership with Adidas also allowed Queen Bee to incorporate a footwear line to her brand.
Beyoncé continues to shine in everything she does and remains a global icon. However, no one should bug her with the pregnancy question again, that point is now super clear: "Get off My Ovaries."
Please fill in your e-mail so we can share with you our top stories!