Christina Anstead Shares Adorable Video of Son Brayden Yawning during His Preschool Christmas Performance
Christina Anstead is a mother who takes pride in her kids, and recently, she shared with the world her 4-year-old's Preschool stage performance.
It's the yuletide season, and parents, as well as kids, are in high spirits as they anticipate the beautiful Christmas celebration that comes with the holiday.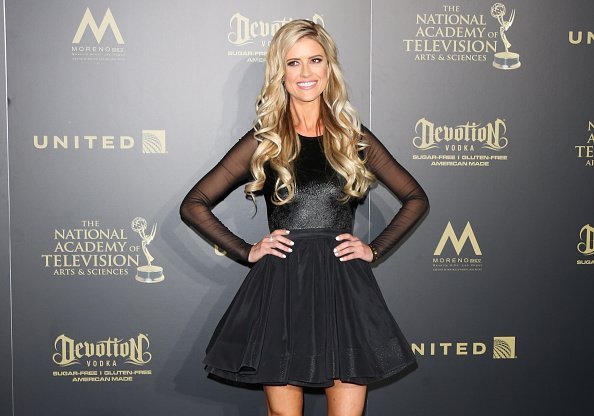 This season calls for celebration everywhere, including schools and at homes. The mother of three and on-screen personality shows off her little boy as he "skillfully" puts on a show with his peers at his school performance.
The Instagram clip featured several kids choreographing and moving rhythmically when suddenly Christina's son gives a tired yawn and raises his hands high, leaving his shirt to skip and show off his stomach. 
His mother titled the upload saying he had a "festive" outfit on which he chose to take off. She wrote:
"Bray was really into his school Christmas Performance (he had a festive shirt on which he decided to take off in the classroom too) Made for giggles for us all." 
Her fans gushed over the short clip and rushed to spell out their thoughts. One fan said: "OMG...that's the best! So not thrilled! Great video to save for his high school graduation party." 
Another fan commented that the young chap is unbelievably grown, while a host of other comments centered on the hilariousness of the post.
Christina, who shares two kids with "Flip or Flop" host, Tarek El Moussa, and one with her current husband, Ant Anstead never fails to share lovely details about her other children.
A few months ago, the mother of three revealed how she's coping with her newborn son, Hudson. The infant seems to cry almost every time and craves a lot of attention.
Christina is not the only one talking about her kids; her beau, Ant, when promoting his upcoming show explained how his family dynamics make it easy for him and his wife to parent their kids. 
The British TV host has two other children from his previous relationship. But his first child with Christina makes him feel like a first-time father.
All three parents, Christina, Ant, and Tarek have made parenting fun. Apart from sharing details of their family setting with the public, they hang out together to support their kids, and for their little ones, they've all learned to share a cordial relationship.