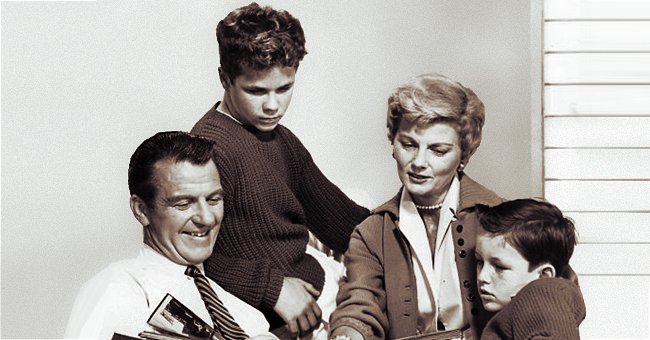 Wikimedia Commons
Jerry Mathers and Other 'Leave It to Beaver' Cast Members' Lives after the Sitcom Ended
From 1957 to 1963, brothers Beaver and Wally took America on a daily adventure during the bygone era, living their lives in Mayfield.
Beaver and his big brother Wally had the typical cool parents in "Leave It to Beaver," which premiered in 1957 and ended in 1963.
The show that was initially called "It's a Small World" saw Wally grow up on national television. Although it never became an explosive hit, many viewers were entertained by the storyline and cast.
In 1983, the gang came back to television and aired a television movie, "Still the Beaver," and a sequel series, "The New Leave It to Beaver," which released 105 episodes. Here's a look at the cast members.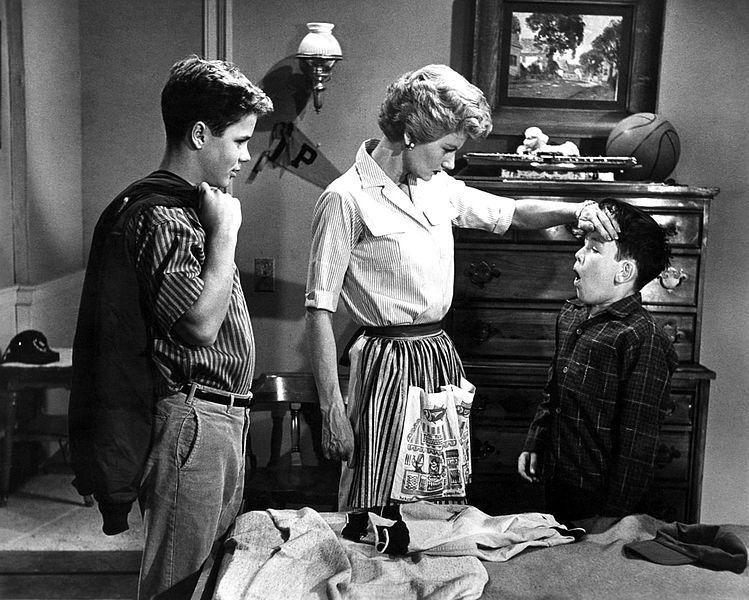 Photo of a scene from "Leave it to Beaver" with Tony Dow, Barbara Billingsley, and Jerry Mathers. | Source: Wikimedia Commons.
BARBARA BILLINGSLEY
Throughout the whole run of the show, Barbara Billingsley played the mother of the two brothers, June Cleaver. She said of her character:
"She was the ideal mother. Some people think she was weakish, but I don't. She was the love in that family. She set a good example of what a wife could be. I think the character became kind of like me and vice versa."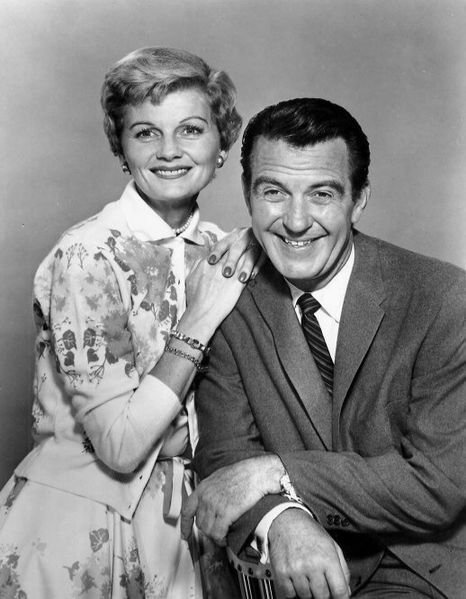 Barbara Billingsley and Hugh Beaumont as June and Ward Cleaver from the television program "Leave it to Beaver." | Source: Wikimedia Commons
After the show, Billingsley appeared as the voice of Nanny in "Muppet Babies," and in the sitcoms "Roseanne" and "Empty Nest."
The actress reprised her in both the series' movie and the sequel on Disney Channel. After a long hiatus, Billingsley returned to the big screen in the 1980's "Airplane!" She then appeared on the ABC series "The Love Boat" with her co-star Jerry Mathers.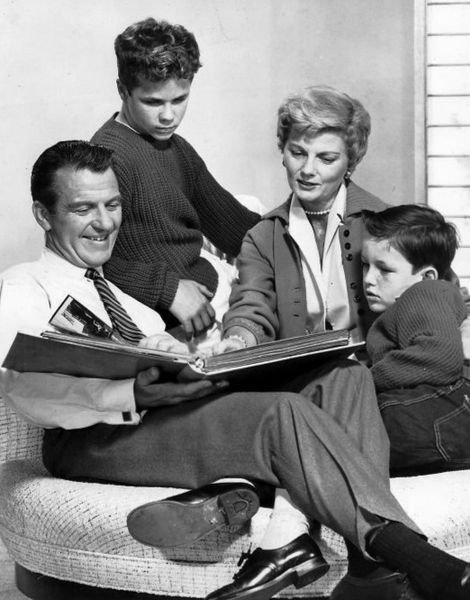 The Cleaver family from the television program "Leave it to Beaver." | Source: Wikimedia Commons
In 2003, she starred in the film "Secret Santa" and reunited with the cast of "Leave it to Beaver" for their 50th anniversary on "Good Morning America."
At age 94, the actress passed away in her Santa Monica home after suffering for an illness for a while.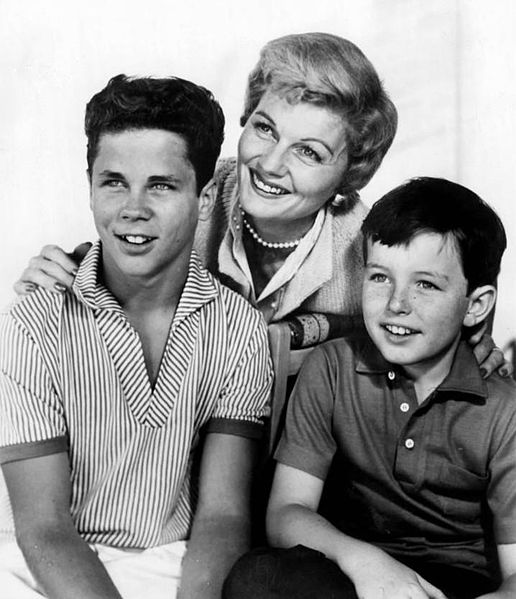 The Cleaver family from the television program "Leave it to Beaver." | Source: Wikimedia Commons
Mathers, who considered Billingsley a mentor, said:
"Barbara was a patient advisor and teacher. She helped me along this challenging journey through life by showing me the importance of manners and respect for others. She will be missed by all of her family, friends, fans, and most especially by me."
She is survived her two sons, Glenn Billingsley and Drew Billingsley. Her second and third husband died before her.
HUGH BEAUMONT
Hugh Beaumont is most remembered for his role as a suburban father, Ward Cleaver on the show, although he wasn't a fan of his character.
Before "Leave It to Beaver," Beaumont appeared in "Four Star Playhouse," "Calvacade Theatre," and "The Loretta Young Show."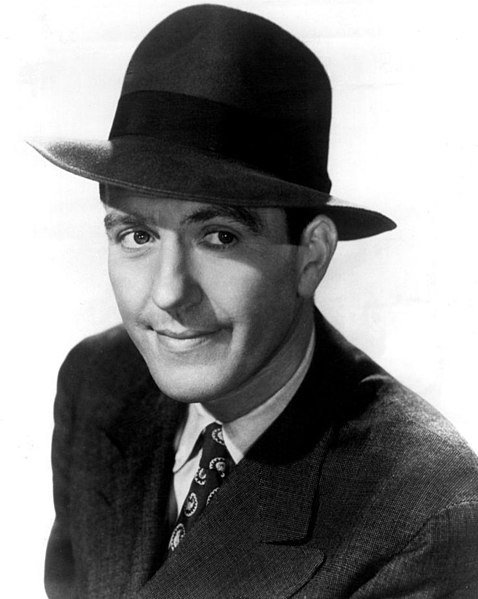 Hugh Beaumont from an appearance on "G.E. Summer Originals." | Source: Wikimedia Commons
He then appeared in "Mannix," "The Virginian," and "Petticoat Junction," among his other works till 1972, where a stroke left his face paralyzed.
Although his movements were limited, Beaumont directed and did community theater group work until his death in 1982.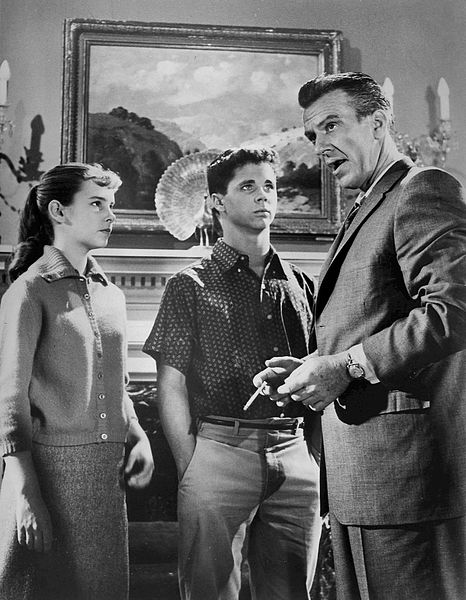 Carol Sydes aka Cindy Carol, Tony Dow and Hugh Beaumont from "Leave It to Beaver." | Source: Wikimedia Commons
TONY DOW
California-born Tony Dow played Wally on the show despite his few experiences in the field. He was 18-years-old when the show ended, a perfect time to continue his career as a young actor.
He appeared on the shows "Dr. Kildare," "My Three Sons," and the soap opera "Never Too Young." In 1971 he appeared in "Love American Style" and "The Mod Squad," where he played Frank Parks.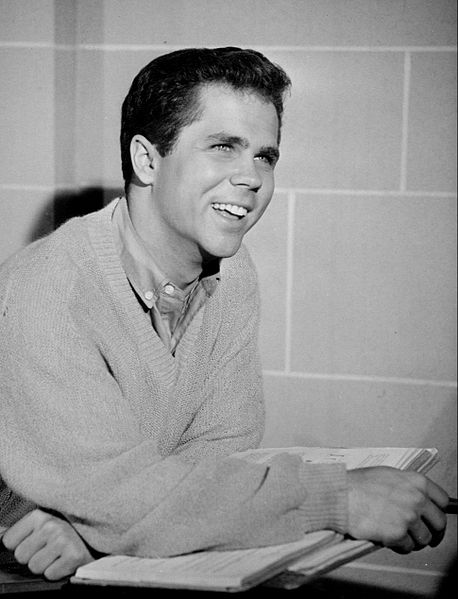 Tony Dow from a 1964 appearance on "Mr. Novak." | Source: Wikimedia Commons
The following year, he appeared in an episode of "Emergency!" before becoming a regular on "General Hospital."
From the '80s to the '90s, Dow became a director, writer, producer, and visual effects supervisor with several credits to date, including "Harry and the Hendersons," "Coach," and "Star Trek," among many others.
He produced the television movies "The Adventures of Captain Zoom from Outer Space" and "It Came from Outer Space II."
Despite having a successful career, Dow battled cancer twice and lived with depression. He has also been married twice with two kids.
JERRY MATHERS
Jerry Mathers played the beloved Beavers on the show "Leave it to Beaver," and after attended the University of California.
He started in real estate and catering but still appeared in "The Love Boat" in 1977. Most of his adult life, Mathers suffered from weight issues that developed his diabetes and high blood pressure.
He shared:
"My doctor said if I didn't lose weight, I could suffer serious complications related to my diabetes and high blood pressure, including death. I was only 48 -- much too young to die. I knew I had to do something."
Please fill in your e-mail so we can share with you our top stories!