Wendy Williams Criticizes Lizzo for Flaunting Her Backside in Cutout Dress at LA Lakers Game
Wendy Williams calls out Lizzo's thong outfit at the recent Lakers Game, saying it's "just wrong" and that there's a "time and place for everything." 
It made headlines when Lizzo attended the Los Angeles Lakers game last Sunday wearing nothing but a cut-out t-shirt dress and a thong. Now, Wendy Williams is calling out the singer for being inappropriate. 
Lizzo made sure to respond to her haters, making it clear that she's not sorry she decided to wear such outfit.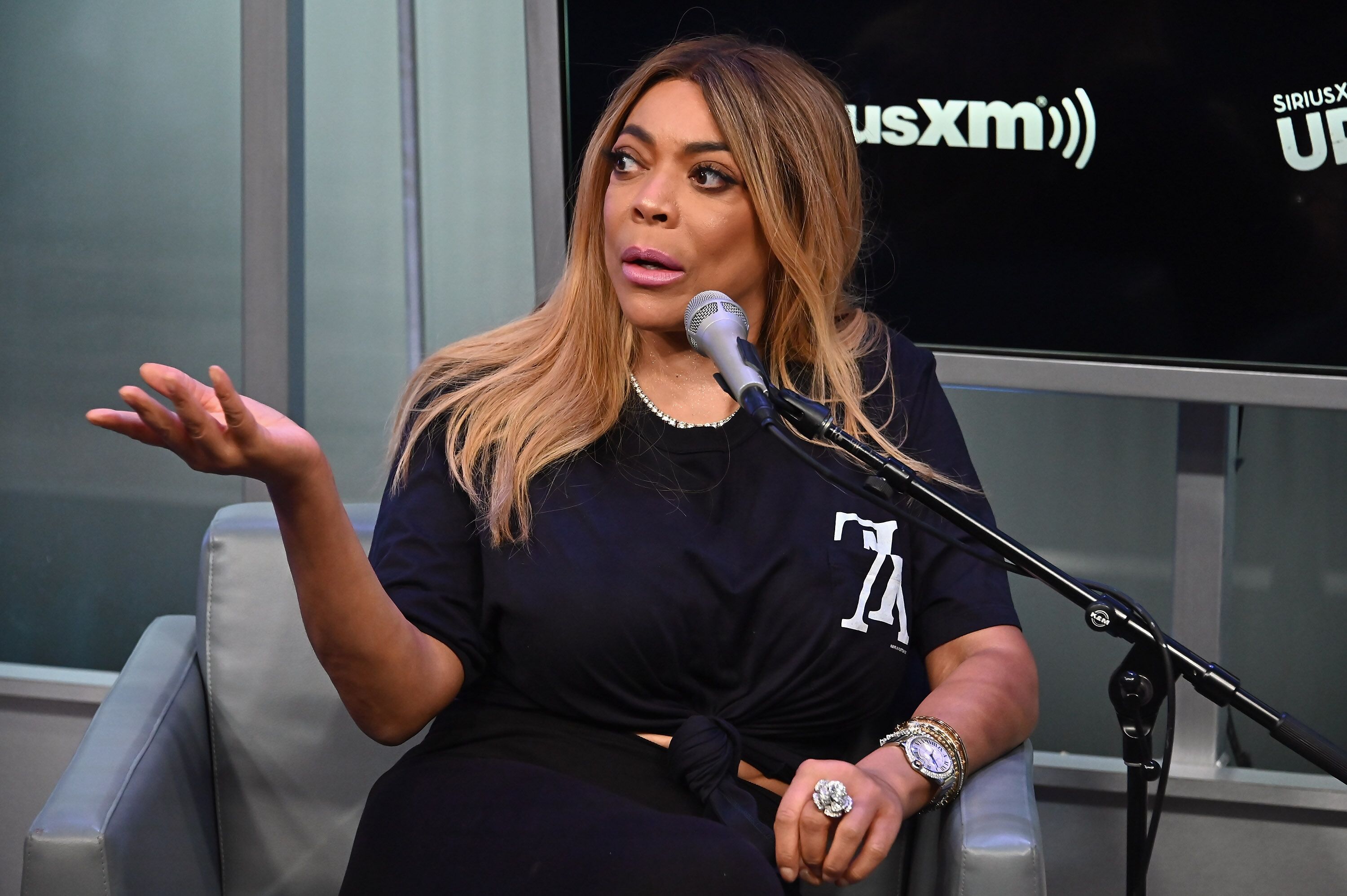 AN INAPPROPRIATE OUTFIT
Wendy Williams is one of the many who criticized Lizzo for wearing a thong to an NBA game, questioning how she even made it past security. 
Although she admired Lizzo's confidence, she just felt it wasn't the appropriate place to wear such attire especially since the NBA is a family affair. 
"Personally speaking, I love Lizzo and I think she's really talented. But, I don't care if this is Lady Gaga, Rihanna, Madonna, it's just wrong! Just wrong! Sorry Lizzo."
LIZZO'S "JUICE" DANCE IN THE NBA
Meanwhile, Lizzo is not apologizing to her critics at the Lakers-Timberwolves game, taking to her Instagram story to defend herself. 
During the game, the Lakers dancers performed a routine to Lizzo's song "Juice," with cameras swinging to Lizzo. After she twerked for the camera, it swung right back to the Lakers dancers. 
LIZZO DEFENDS HERSELF FROM CRITICS
Lizzo made sure to respond to her haters, making it clear that she's not sorry she decided to wear such an outfit. Unfazed by the backlash, she wrote on her now-deleted Instagram videos: 
"It doesn't matter what goes on on the internet, nothing really breaks my joy. I'm a really solid grounded person. And I know that I'm shocking because you've never seen a body like mine in a long time doing whatever it wants to do, dressing however it dresses, moving the way that it moves. I don't ever want to sensor myself because I'm suddenly famous,or I don't want to sensor myself because everyone's looking at me now. I'm not going to quiet myself or shrink myself because somebody thinks that I'm not sexy to them."
CRITICIZED FOR CATERING TO A "WHITE AUDIENCE"
This isn't the first time Lizzo is facing criticism for being herself, but now that she's made it clear that she's unfazed by everyone's comments, everything else doesn't matter. 
Back in September, Azealia Banks slammed the singer for changing her personality to "please a White audience."
ON BEING HERSELF
She adds that unlike Queen Latifah and Missy Elliott who represent black culture, Lizzo isn't doing the same. 
While this is something that could've easily been responded to by Lizzo, she decided not to give it her time. Instead, she continues being herself and that's all that matters to her.