Soccer Star Benik Afobe Shares Emotional Statement Following Death of His 2-Year-Old Daughter
Soccer star Benik Afobe's two-year-old daughter Amora died unexpectedly and fans mourn with their idol.
The worse nightmare any parent can imagine has just shattered soccer star Benik Afobe's life. His 2-year-old daughter Amora died suddenly on December 2, after developing a severe infection.
Both his colleagues and his fans have come out in support of Afobe and his family, and the player released a statement on social media, in which he wrote movingly about his loss.
There can be no harsher blow for a family than losing a child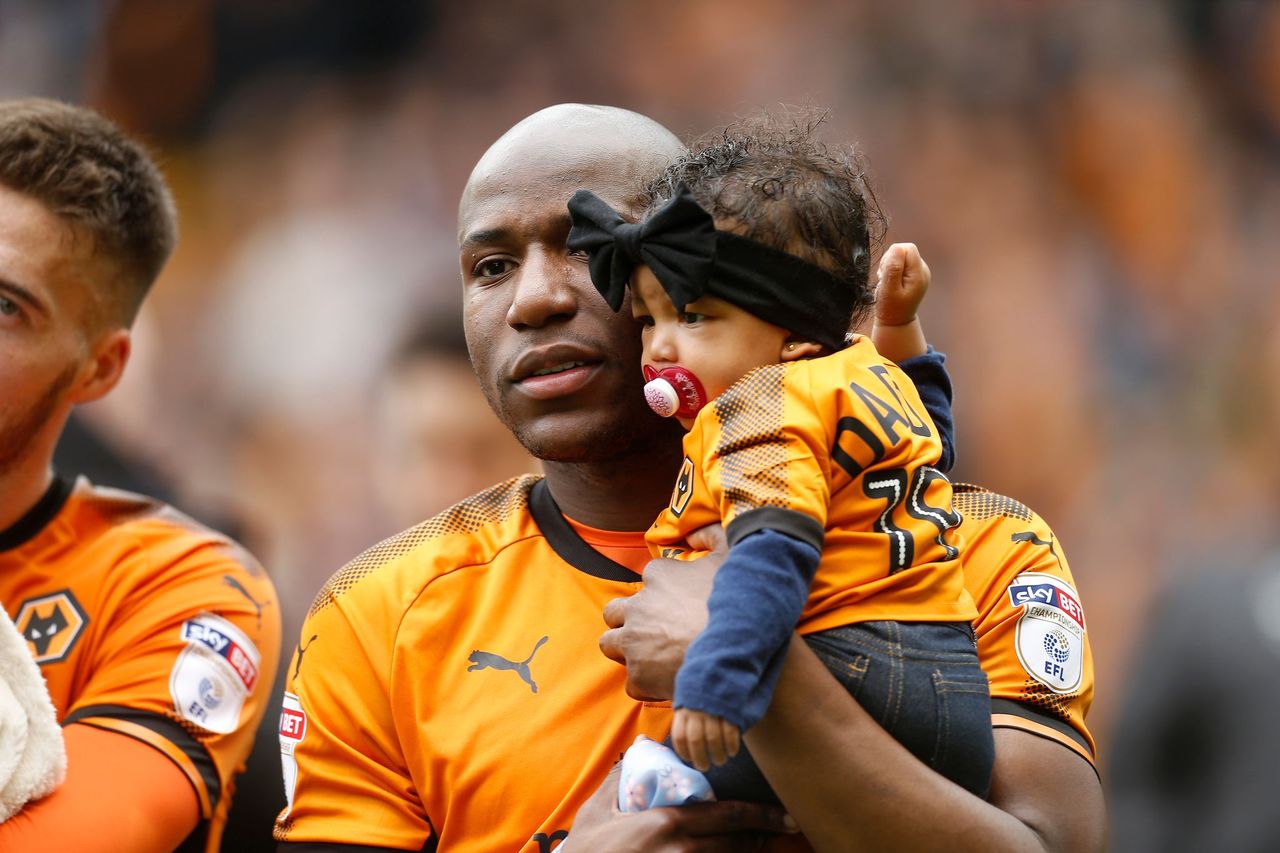 BENIK AFOBE THANKS FANS FOR SUPPORT
Afobe, who has always maintained his Instagram account private, posted a public statement in which he thanked all those who had prayed for the family and commiserated with their grief.
The thoughts and prayers of everyone at Stoke City are with Benik Afobe following this morning's tragic news.

We'll be with you, Benik. pic.twitter.com/nVXQTtLfZx

— Stoke City FC (@stokecity) December 1, 2019
THE AFOBE FAMILY'S COMFORT 
Afobe revealed that Amora has a little sister, Alba, who is now 1 year old, and the player confessed that it is to her that he and his wife are clinging to for comfort in their agonizing loss.
Heartbreaking.

Benik Afobe's two-year-old daughter Amora died on Friday after unexpectedly developing a severe infection.https://t.co/RJk7ggrXN2 pic.twitter.com/lMHFFbgiJN

— BBC Sport (@BBCSport) December 1, 2019
AN UNEXPECTED LOSS
Amora had come down with an infection and had been taken to hospital, but her condition deteriorated, and she developed several complications that claimed her life, despite the doctors' best efforts. 
CONDOLENCES FLOOD IN AFTER AMORA'S DEATH
Fans and colleagues, who had seen the proud dad parade his tiny daughter on the football field many times were shocked by Amora's passing, and condolences have flooded in from football clubs around the world.
Afobe's current club, Bristol City, dedicated their 5-2 victory over Huddersfield Town on Saturday to Afobe. 
James Maddison played for Leicester City against Everton and celebrated a 2-1 victory wearing a shirt that read: "Benik, we're all here for you bro." 
The family's loss is incalculable, and there are no magical words of comfort that can heal such grief, but we hope that the outpouring of love will show the Afobes that they are not alone.
R.I.P., little angel.
LAURA DERN'S MOM SPEAKS OF LOSING HER OLDEST CHILD
There can be no harsher blow for a family than losing a child, and often that pain can tear a marriage apart.
Diane Ladd, Laura Dern's mother revealed that her own marriage to actor Bruce Dern suffered a devastating blow with the death of her oldest child, 18-month-old daughter, Diane Elizabeth.
Little Diana died in a drowning accident, and Diane admitted she became overprotective of Laura and clung to her in her grief.
The couple never recovered from the tragedy and separated shortly after.