Kevin Hart from 'Jumanji' Reflects on the Year He's Had after His Hand and Footprint Ceremony at the TCL Chinese Theatre
On Tuesday, December 10, 2019, actor Kevin Hart was honored in a ceremony where he had his hand and footprints immortalized in concrete at the TCL Chinese Theatre in Hollywood.
He took to his Instagram where he shared a number of pictures from the ceremony alongside friends and his wife Eniko Parrish. Hart, 40, captioned the post with a lengthy reflective message about the year's trials and tribulations.
The "Jumanji: The Next Level" was joined by co-star Dwayne "The Rock" Johnson, Will Ferrell, and Karen Gillan. He started off his post writing: "Words can't explain my emotion right now..."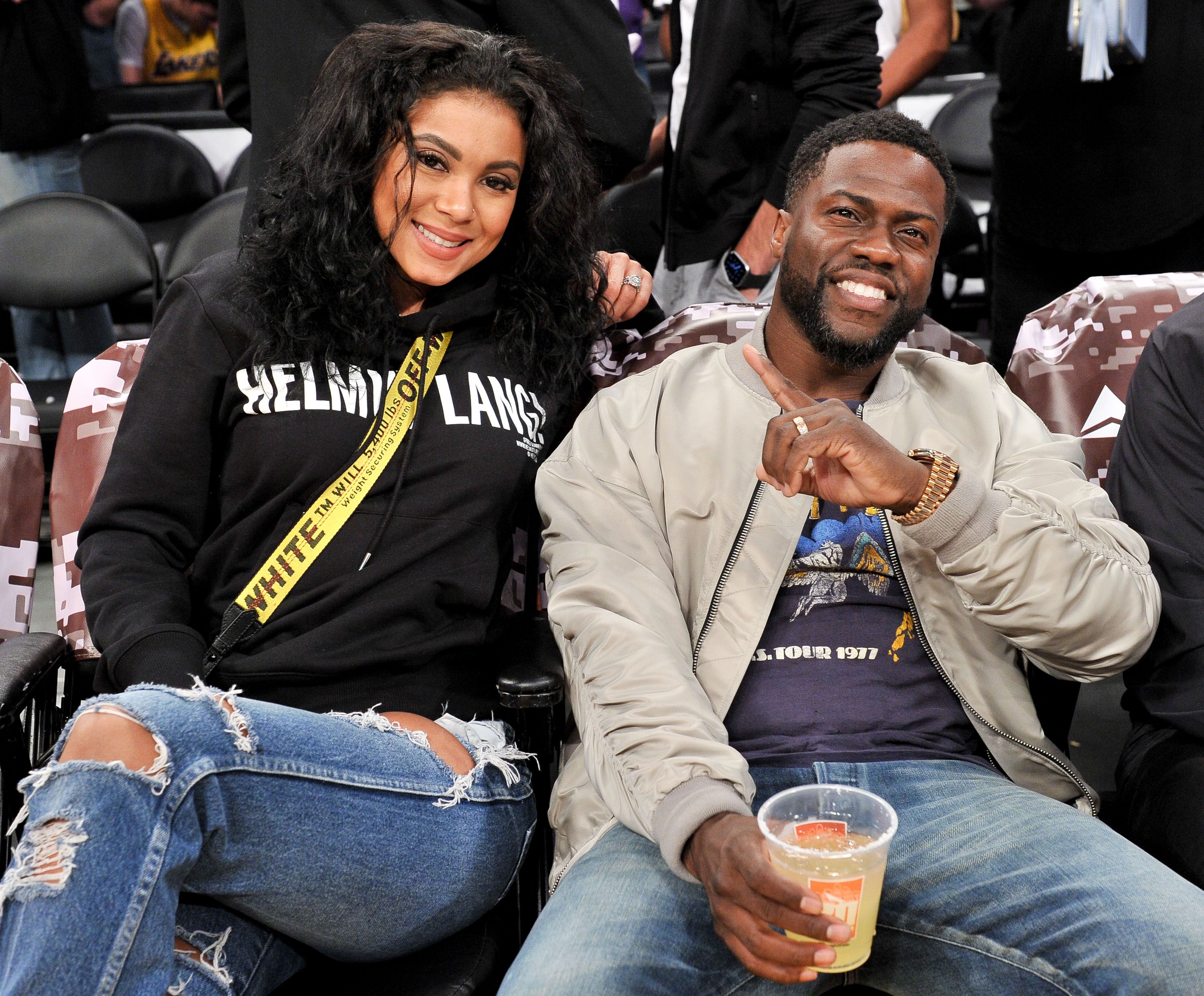 HART HONORS THE PEOPLE IN HIS LIFE
Hart shared how he appreciated the moments he was down because they helped him become a better person. The "Night School" actor continued his post by thanking his family, friends, co-workers, and fans for their support.
He also took the time to personally write notes for his mother, father, older brother, his wife, children, God, Johnson, Ferrell, and Gillan. The star ended his post sharing: "Looking forward to an amazing 2020 because I just closed 2019 out with a Big Bang!!!!!"
ACTOR'S CAR ACCIDENT
A few months ago, Hart managed to survive and fully recover from a serious car accident. The crash was so bad that he had to undergo emergency surgery on his spine.
The actor has been open about being grateful for his survival from the life-threatening injuries he sustained. The incident occurred during Labor Day when he was driving with two friends in his car.
Hart underwent months of physical therapy before returning to the spotlight.
HIS UPCOMING DOCUSERIES
Since his recovery, the actor has been a busy man. Last month, Hart revealed that he was publishing a new, six-part documentary series on Netflix titled "Do Not [expletive] This upward."
The docuseries will focus on the events which have shaped his life. Fans will get to have a behind-the-scenes look at the actor's daily life, his career, and his union amongst other things.
GYMING HIS WAY INTO RECOVERY
After his September accident, Hart took to Instagram to show how he was recovering. The photo showed the star outside a gym with his personal trainer, Ron Boss Everline.
The actor was had apparently just finished a rehabilitation workout.