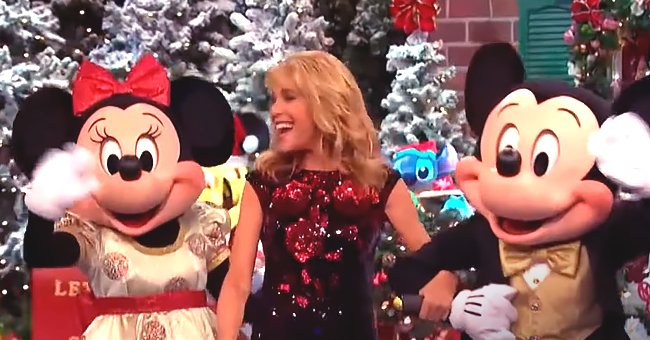 YouTube/Newsy
Vanna White Talks about Filling in for Pat Sajak on the 'Wheel of Fortune' after He Had Emergency Surgery
Last month Vanna White took over the "Wheel of Fortune" hosting duties while Pat Sajak underwent emergency surgery to correct a blocked intestine. With her first episode as host having aired on Monday, Vanna shared how stepping in for Pat had her "nervous and excited."
Glad that Pat is healthy again and back at work, the 62-year-old hostess told Us Weekly on Tuesday that she felt happy being able to help her longtime friend out during a time of need, but it had the nervous butterflies flapping away in her stomach nonetheless.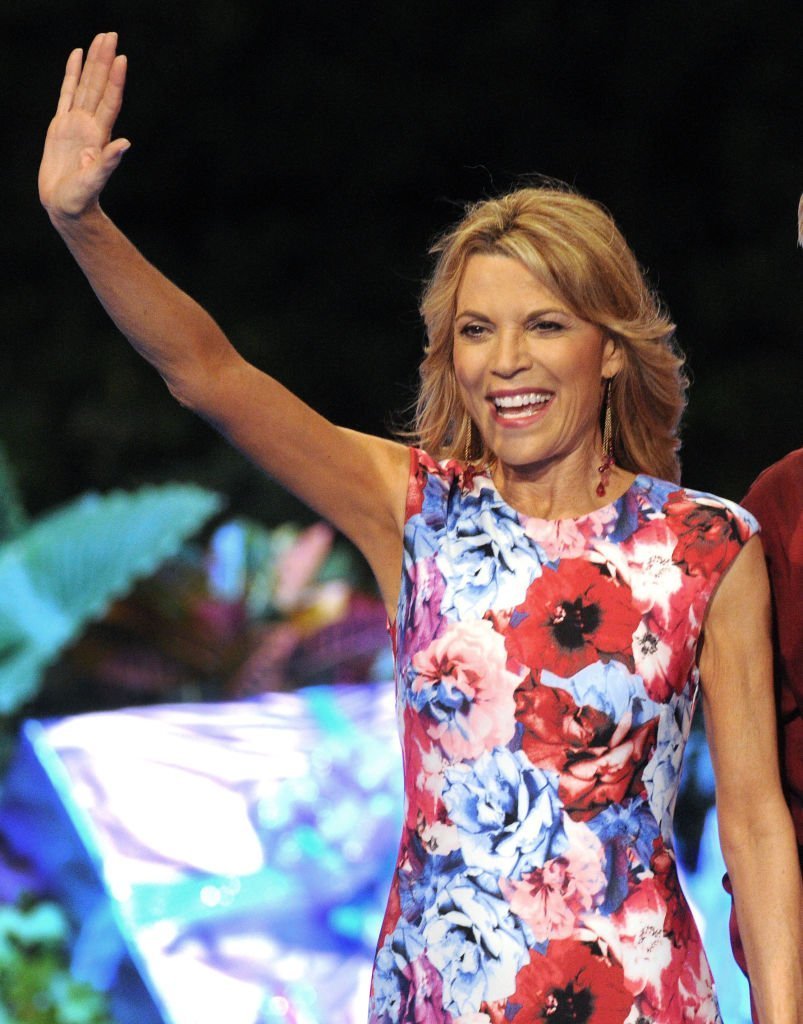 Vanna White attends a taping of the Wheel of Fortune's 35th Anniversary Season at Epcot Center at Walt Disney World on October 10, 2017, in Orlando, Florida. | Source: Getty Images.
PAT AND VANNA SHARE DECADES OF HISTORY
"I was probably the most nervous — and excited at the same time — to be able to fill in for Pat while he was away," Vanna said.
The pair's history goes back to 1982 when Vanna became a regular hostess on the show a year after Pat took over as host from Chuch Woolery. And that is one of the reasons the executive producer chose her as a stand-in.
Vanna's years on the show made her intricately familiar with its workings, and she became the logical replacement in Pat's absence even though the thought hasn't crossed her mind until she was presented with the opportunity.
STEPPING OUT OF HER 'COMFORT ZONE'
Happy to "take one for the team," Vanna kicked off her three-week stint with Disney Week, during which Minnie Mouse took over revealing of the letters. But the experience also taught Vanna something about herself as she elaborated:
"It was different. It was fun. But I'm glad he's back. … I learned that I was very uncomfortable doing it and agreeing to do it because it was just so out of my comfort zone, but I learned that I could step up to the plate if I had to."
LIKE BROTHER AND SISTER
Pat and Vanna share a "very close" working relationship after 37 years. Having been in each other's lives longer than they have with anyone else, Vanna likens their bond to that of siblings.
While their friendship is going strong, so is their tenure on "Wheel of Fortune." Signed to appear until 2022, the pair reportedly haven't approached the subject of extending their contracts yet, even though Vanna loves her job on the show.
JOYS OF THE JOB
"I love my job and I can't imagine not doing it, so we'll see," Vanna added. "Who knows? I mean, who knows if they will want to continue with us in the next, what, two, three years? So we'll just take one day at a time and see what happens."
Vanna's working hours are something to love as well since a lot of production time gets crammed into a short window of time. They film an impressive six shows a day, four days of the month.
THEY HAVE ONLY FOUGHT ONCE
Earlier in the year, Vanna White shared that in the almost four decades they've shared a friendship and workspace, she and Pat had only had an argument once.
From all the things they could have a fight over, it turned out to be about food. Junk food to be precise, as the correct condiment for hotdogs had them busting each other's chops in no time.
Please fill in your e-mail so we can share with you our top stories!