Marie Osmond from 'The Talk' Wishes Happy Birthday to Brother Donny in a Sweet Post as He Turns 62
"TheTalk" show presenter and actress, Marie Osmond recently celebrated her older brother and renowned musician Donny Osmond, as he turns 62, in a sweet post.
The TV star posted a collage featuring a throwback of her and her "Big Brother," whom she expressed has influenced her life positively.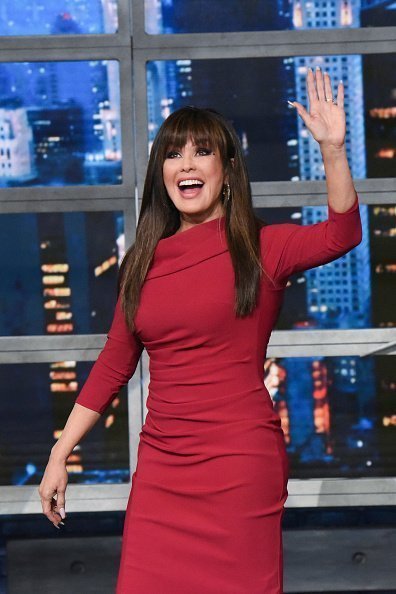 "Big Brother" wasted no time in reciprocating the love from his sibling. He stated that he loves his sister, who happens to be his favorite. 
The actress wasn't the only one who took out time to celebrate her brother. The celebrant graciously updated his Instagram with a family photo, including his wife, kids, and grandkids.
Donny wrote a lengthy caption explaining to his fans why this year's birthday is unique to him. The singer also went on to advise his fans to pay attention to their families and spend time with them.
Furthermore, the entertainer courteously recognized his well-wishers and the several loved ones that showed him love on his big day.
Speaking kindly of her siblings is not something Marie's fans are new to as she ceaselessly sings their praises whenever she has the time to do so. 
A few weeks earlier, "The Talk" show star in an attempt to celebrate the end of over 60-years in entertainment business, posted a photo that showed her older sibling helping the youngest Osmond, brush his teeth.
The Osmond Brothers, including Alan, Jay, Merril, and Wayne, all performed "The Last Chapter" song written decades ago for their youngest sister on the CBS show.
At a young age, Marie Osmond developed an interest in entertainment, and she consolidated her hold in the music industry after maintaining the number one spot with her "Paper Rose" album. 
Donny and his sister were a formidable force in the entertainment industry, with the former earning a top-notch position with his "Yo-Yo" track, among others. The pair began their show in 1976, and it aired for three years.
Now that she's all grown, she still pursues a career in the entertainment industry and possesses a strong sense of belonging, which has helped her strive continuously.