Iman Shumpert Posts Touching Birthday Tribute to Teyana Taylor as She Turns 29
Teyana Taylor is now 29-years-old, and her proud husband Iman Shumpert shares a touching tribute on Instagram to celebrate. 
Teyana Taylor is one of the most well-rounded individuals in the industry, having to juggle touring, appearing on shows, attending her husband's games, and of course, being a good mother to their daughter, Junie. 
Now that it's her 29th birthday, it's only fitting she gets a whole lot more special attention, and Iman Shumpert made sure to do just that.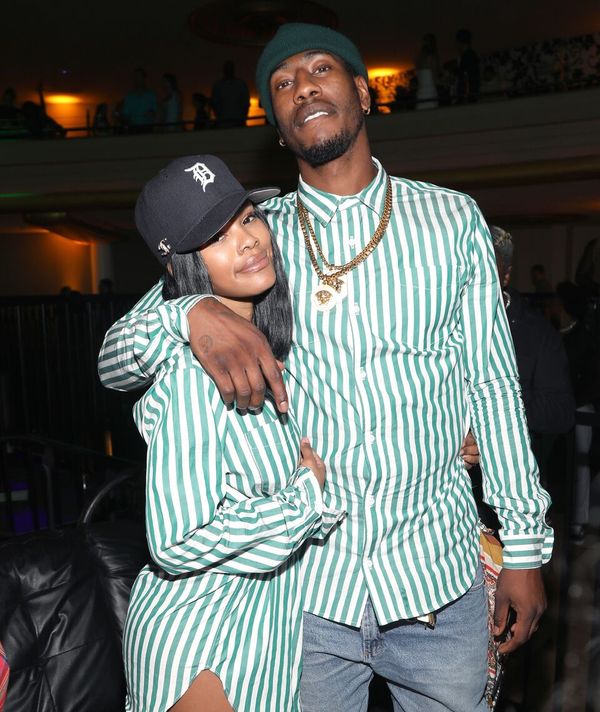 IMAN SHUMPERT'S SPECIAL TRIBUTE
Sharing a series of photos of his beautiful wife, Iman spoke to his wife, saying he wanted to appreciate her for a minute, and the time and dedication she puts on her craft. 
"Let today shine the light on all that you've done for the culture, for our family, for yourself, and for the young minds you inspire day in and day out. May no ceiling be put on dreams or aspirations."
UPPING THE PRICE FOR NOT BEING TOGETHER
With both of them being such busy individuals, Iman says it may finally be time to put a much higher price at not being together, as their time is meant to be spent as a family, and not apart. 
"May your loving heart be received, valued, and held on a pedestal. May you be happy and always show the smile I fell in love with! Happy birthday, Teyana Taylor. This year is about the time we don't get to share together. May we up the price on it."
BALANCING HER CAREER AND MOTHERHOOD
Indeed, Teyana Taylor has worked extra hard this year, but not at the expense of being a good mom. In fact, whenever there were times both her job and daughter needed her, she compromised to cater to both. 
At the House of Petunia - Red Bull Music Festival, the little girl just wanted to sleep. That didn't stop her mom from carrying her while performing, though, especially in a song written for the little girl herself. 
FOR THE LOVE OF JUNIE
Taylor gave birth to Iman "Junie" Tayla Shumpert Jr. on December 16, 2015, just a couple of months before getting married to her NBA player husband Iman Shumpert. Teyana gave birth in their own home, with Iman delivering their little girl with his own hands with the help of a 911 call. 
That is why whenever Junie needs her as a mom, she never hesitates to include her in her plans, even if it meant bringing her on-stage or bringing her to rehearsals. 
Teyana Taylor is a certified superstar AND supermom, and she deserves all the praise on her special day. 
Happy Birthday, Teyana!