Alfonso Ribeiro's 6-Month-Old Daughter Ava Is Crawling & Pulling Herself up to Her Feet in New Pics
Alfonso Ribeiro's six-month-old daughter, Ava, is ready to start getting things done. The adorable tot was seen crawling and pulling herself to her feet in new photos shared by Alfonso's wife, Angela.
The "Fresh Prince of Bel-Air" alum once described their daughter as a "happy" baby, but now it appears Ava is also an active baby, hitting her milestones earlier than expected.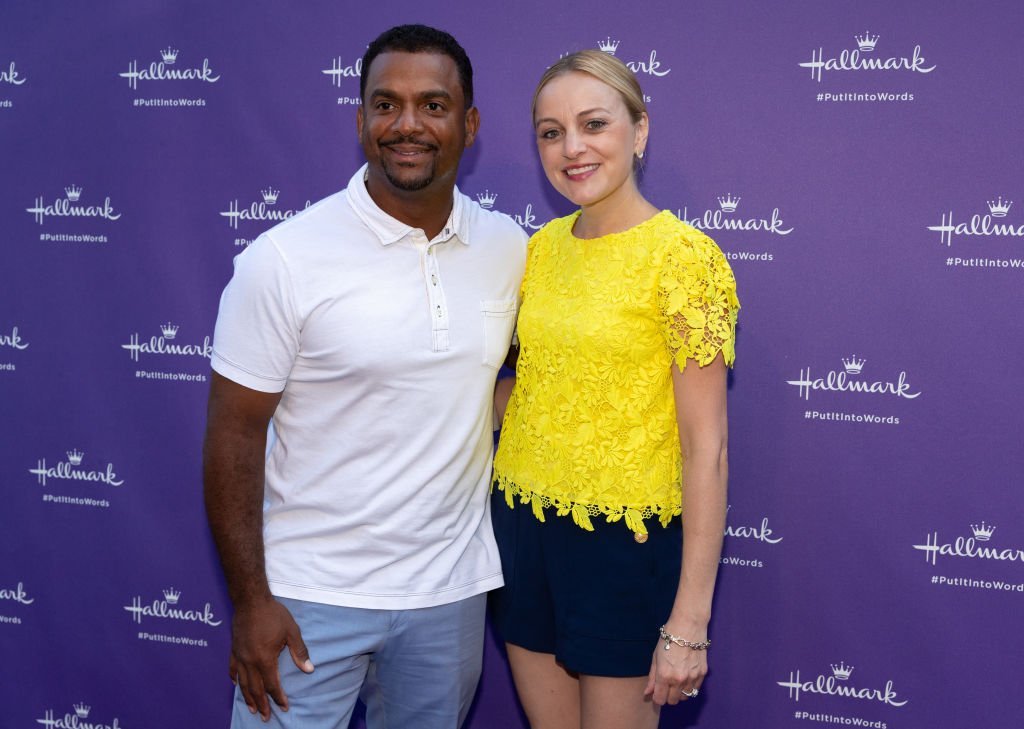 Angela recently took to Instagram with two photos. One showed Ava standing up on her feet and leaning against the sofa in an alphabet onesie. Her back was turned to the camera, but the little lady appeared to be fiddling with some threads.
Since her arrival, Ava has already had her fair share of globe-trotting, including a family trip to Paris and another to Hawaii.
A second picture showed Ava, down on all fours in a cute, Christmas-themed outfit. In a hilarious caption, Angela implied her daughter's progressive tendencies were payback for hers as a child.
While Angela might have thought her daughter's antics are payback, Instagram users thought it was cute and said as much in the comments. "WHAT??? good girl!" gushed an impressed fan.
"Sigh, I have two of those. Lol. Good luck, sweetie," a fellow mom told Angela while a third person joked: "She'll be doing handstands in no time!"
Alfonso and Angela welcomed their daughter on May 13, and the "Dancing with the Stars" winning-alum was so proud to announce the good news via social media.
Ava Sue Ribeiro joined her big brothers, Alfonso "AJ" Lincoln, six, and Anders Reyn, four. Ava also became Alfonso's second daughter, his first being 17-year-old Sienna from his first marriage to actress Robin Stapler.
Alfonso was married to Robin from 2002 until 2006, but per Bustle, the actor didn't start dating Angela until 2011. The pair then tied the knot in a golf course wedding On October 13, 2012.
Angela, a writer and Swedesburg, Iowa native, has been a source of strength to her husband ever since. She also appears to share his love for the outdoors and family trips.
Alfonso, 48, has never hidden the fact that he loves to travel and often shares photos from many family adventures on social media. In June, he even gushed about it to Closer Weekly.
"I think travel is the greatest way to educate your family on people," said the TV host who also revealed they take a road trip to visit his in-laws in Iowa every year.
"You can read about things in books, but nothing lands and sticks with you throughout your life than personal experience."
Since her arrival, Ava has already had her fair share of globe-trotting, including a family trip to Paris and another to Hawaii. She was all-smiles in photos from both trips, by the way.
Now that Ava is crawling and pulling herself up to her feet, family trips are bound to take on a new meaning, and maybe require some more watchful eyes.