Alfonso Ribeiro's Wife of 7 Years Angela Is a Devoted Mother & Stepmom to Their 3 Kids & the Actor's Daughter
"Fresh Prince of Bel-Air" star, Alfonso Riberio enjoys matrimony with his wife, Angela Unkrich, but unlike her spouse, it can be said that she shies away from the spotlight.
On her Instagram page, Mrs. Ribeiro consistently shows off her adorable family as she shares lovely family pics to the delight of her Instagram followers. 
BUSTLE reports that years after "Fresh Prince of Bel-Air" stopped airing fresh episodes, Alfonso "Carlton" Rebeiro moved on to become prolific in reality dance show, "Dancing with the Stars."
Not only did the movie star excel, he also got the constant support of his spouse, Angela Unkrich.
Although it seems Unkrich isn't all about the spotlight life, she is a big fan of her hubby.
The woman who has become Rebeiro's "happiness" is a native of Iowa, and she graduated from Northwestern University. While her spouse chose an onscreen career, Unkrich is a successful writer.
Unkrich became Ribeiro's wife in 2012 following an announcement of their engagement in the same year. HEAVY reports that the couple had a beautiful wedding on a golf course in California.
Starting a life together in Los Angeles, the couple welcomed their first child, Alfonso Lincoln Ribeiro Jr., a year after they tied the knot.
The Hollywood star who once announced on the set of "DWTS" that they were expecting another child got unwavering support from his wife while he thrived on the dance show.
Before Ribeiro and Unkrich became an item, the "DWTS" contestant was married to actress Robin Stapler. The two called it quits in 2006 with shared custody of their daughter, Sienna.
USA TODAY reports that when the Ribeiros made it official, alums from "Fresh Prince of Bel-Air were in attendance.
Following the wedding ceremony, Alfonso announced his matrimony to fans on Twitter the next day.  He wrote:
"Last night, I got married to the most incredible woman in the world."
Last night I got married to the most incredible woman in the world @angiesue224.

— Alfonso Ribeiro (@alfonso_ribeiro) October 14, 2012
According to INQUISITR, Ribeiro became a father again earlier this year.
The couple welcomed their third child, a girl, in May and named her Ava Sue Ribeiro.
Taking to his Instagram page, Alfonso announced the birth of their third bundle of joy.
An exciting fact is that Angela went I to labor on mother's day
Speaking with PEOPLE, on the upcoming season of "America's Funniest Home Videos," Rebeiro shared some news about his new baby girl.
He made it known to the news outlet that baby Ava brings much joy to the family. He said:
"She's a really happy baby. She just smiles and connects all the time."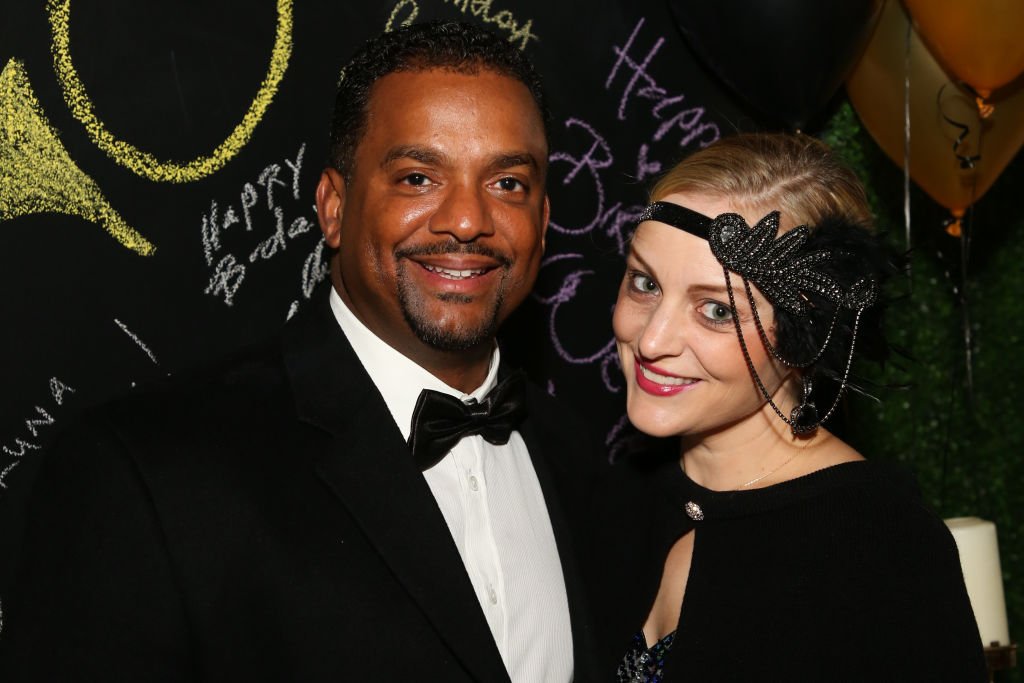 Baby Ava has an older sister, sienna, and two older brothers, Aj and Anders Reyn.