Billy Baldwin Posts Pics of His Look-Alike Kids as He Wishes Daughter Brooke a Happy 15th Birthday
American actor Billy Baldwin celebrated the 15th birthday of his daughter, Brooke Baldwin, by turning his Instagram page into a gallery of sorts with many adorable pictures of her.
56-year-old actor Billy Baldwin is very much proud of his daughter, Brooke Baldwin, who celebrated her fifteenth birthday. Billy shared pictures of Brooke on his Instagram page to mark her special day. 
The actor shared ten pictures showing some of Brooke's special moments. One of the photographs showed Billy and her mother, Chynna Philips, when she was a baby.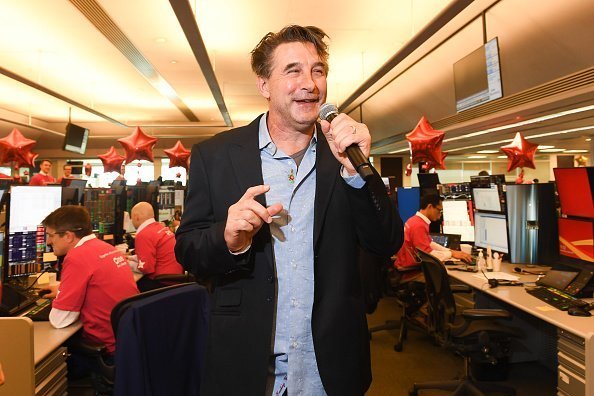 Another picture showed Billy and Brooke making a funny pose in front of the Eiffel Tower in Paris, while another showed the celebrant with her other siblings. 
One other cute photo showed Brooke dancing Ballet on stage, while another sweet one featured the father and daughter sharing a cute loving moment, with Billy kissing Brooke on her cheek. In his caption to the post, Billy wrote:
"My little baby sure is growing up!! Happy 15th B-Day Brookie!! We love you!!" 
Billy and his wife, Chynna Phillips, share three children, including his son, Vance, and daughters Jameson and Brooke. The family survived a scary moment when Vance was diagnosed with cancer last year. 
Hailey Baldwin, who is Stephen Baldwin's daughter, is a very famous model who recently got married to Justin Bieber for the second time.
Billy revealed that fact in an Instagram post stating that Vance had been battling cancer in the past year and that Vance and the family kept the diagnosis quiet.
In the post, Billy revealed that Vance went through 28 rounds of chemo but still stayed very positively focused, and remained as normal as possible. 
He described Vance as a strong being with a heart of gold. Billy added that he is very proud of his son while thanking Vance's friends, teachers, coaches, parents, and all those in Santa Barbara community, who stepped in for him during the difficult period.
 Accompanying Billy's post was a picture from Vance's Instagram, where the teen said he was diagnosed with cancer a year ago but has been clear for months now. 
Billy Baldwin and three brothers, Alec Baldwin, Stephen Baldwin, and Daniel Baldwin, are all actors. 
Another thing the Baldwin brothers have in common is that they are fathers to daughters who are all making names for themselves. 
Hailey Baldwin, who is Stephen Baldwin's daughter, is a very famous model who recently got married to Justin Bieber for the second time. Ireland Baldwin, daughter of Alec and his ex-wife, Kim Basinger, is also a model and actress. 
The younger Baldwin daughters, Alaia, Jameson, Kahlea, Alexandra, Brooke, and others, will most likely make a name for themselves in due time. 
The Baldwins are one talented bunch—no one can deny that.