Dwayne 'The Rock' Johnson Shares Daughter Jasmine's Reaction to Finding out He Was in 'Moana'
"Jumanji" actor Dwayne "The Rock" Johnson, 47, recently shared how his daughter, Jasmine, 4, reacted when he confessed to her that he played and voiced the demigod character, Maui, in "Moana."
Johnson recently watched the 2016 animated film with his daughter and was excited to tell her about his role. The actor explained how the exchange went down saying:
"I said, 'You know, that's Daddy's voice, and I'm going to show you.' Maui starts singing, and I then start singing, and within 10 seconds she's trying to put a pillow over my mouth and says, 'You're ruining the song.'"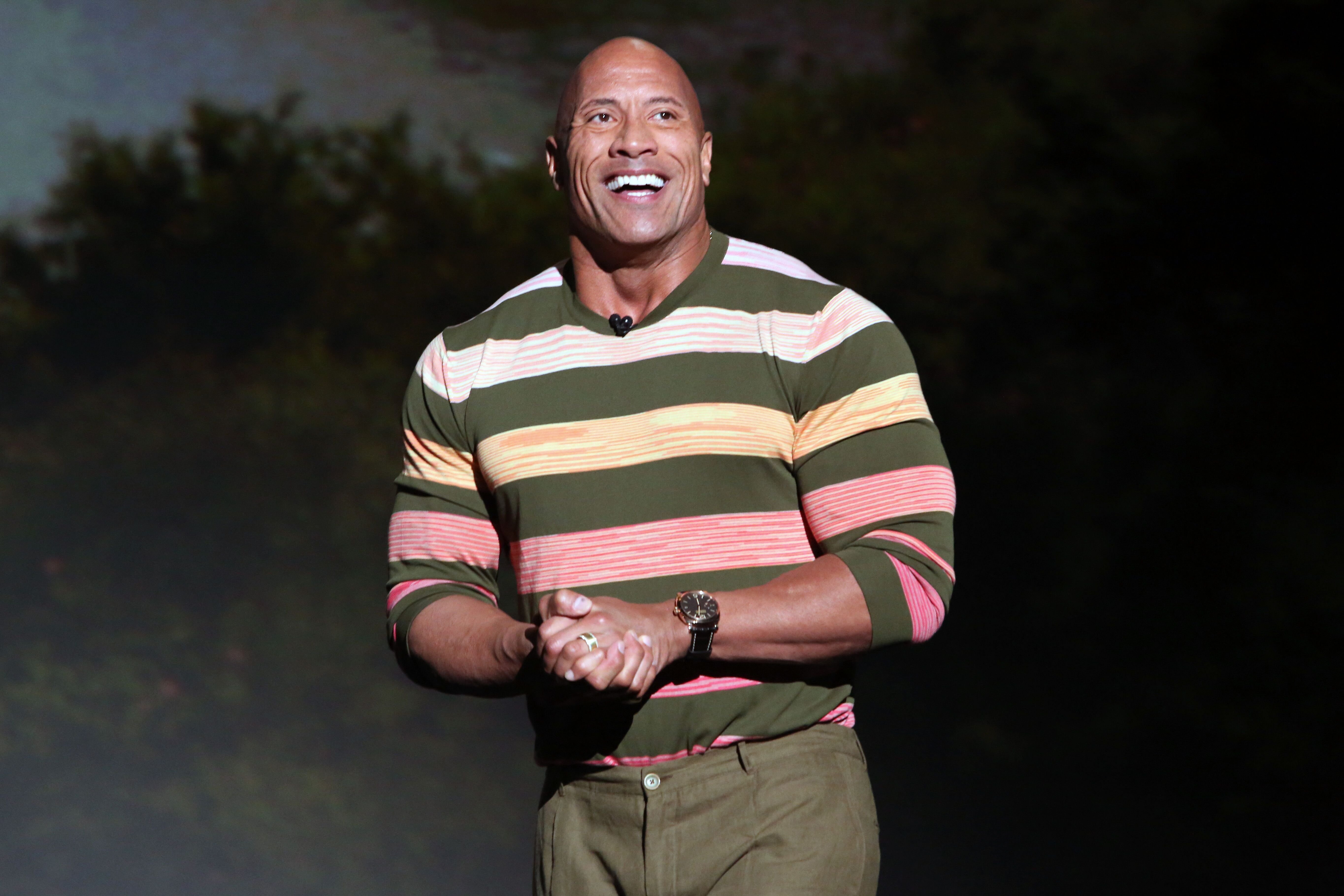 JOHNSON'S OTHER DAUGHTERS
Johnson is also a father to daughters Simone, 18, and Tiana Gia, 1. He shares his youngest children with singer and wife Lauren Hashian, 35.
The actor also revealed that it wasn't the first time he's failed to impress his daughters with his fame.
FAILING TO IMPRESS SIMONE
The "Jumanji: The Next Level" star recalled:
"Simone went to a Jingle Ball concert a few years back and had met all the artists. She came back to the house and said it was amazing and was like, 'I've never been around anybody famous before.' And I'm like, 'No one, you sure?'"
On Monday night, December 9, 2019, Johnson took his wife out for a date. The long-term couple, who just got married in August, went to the Hollywood premiere of "Jumanji: The Next Level."
JOHNSON & WIFE GO ON A DATE
The pair coordinated their looks by wearing shimmery outfits that ushered in the holiday spirit. During the winter-themed premiere, Johnson and Hashian posed together for the cameras on the blue carpet.
The actor looked dashing in a shiny blue suit covered with metallic gold roses. His wife looked stunning in a red jumpsuit that was tied at the waist.
THE "JUMANJI" SEQUELS
The newlyweds, who've been together since 2006, smiled for the cameras and even gave a bit of a show with some public displays of affection.  "Jumanji: The Next Level" is the sequel to "Jumanji: Welcome to the Jungle," which came out two years ago.
Both movies are following the classic 1995 original, "Jumanji." The latest film also stars Johnson's friend Kevin Hart, Jack Black, Danny Glover, Karen Gillan, and many more.