Christmas Gift Ideas for a Beloved Husband Who Already Has Everything
Buying unique gifts for men, especially for your husband, can always be quite tricky, no matter how long you've been together, which is why we put together a list of gifts ideas for men to make of this Christmas a special one for both of you.
Who doesn't enjoy surprising a loved one during the holidays?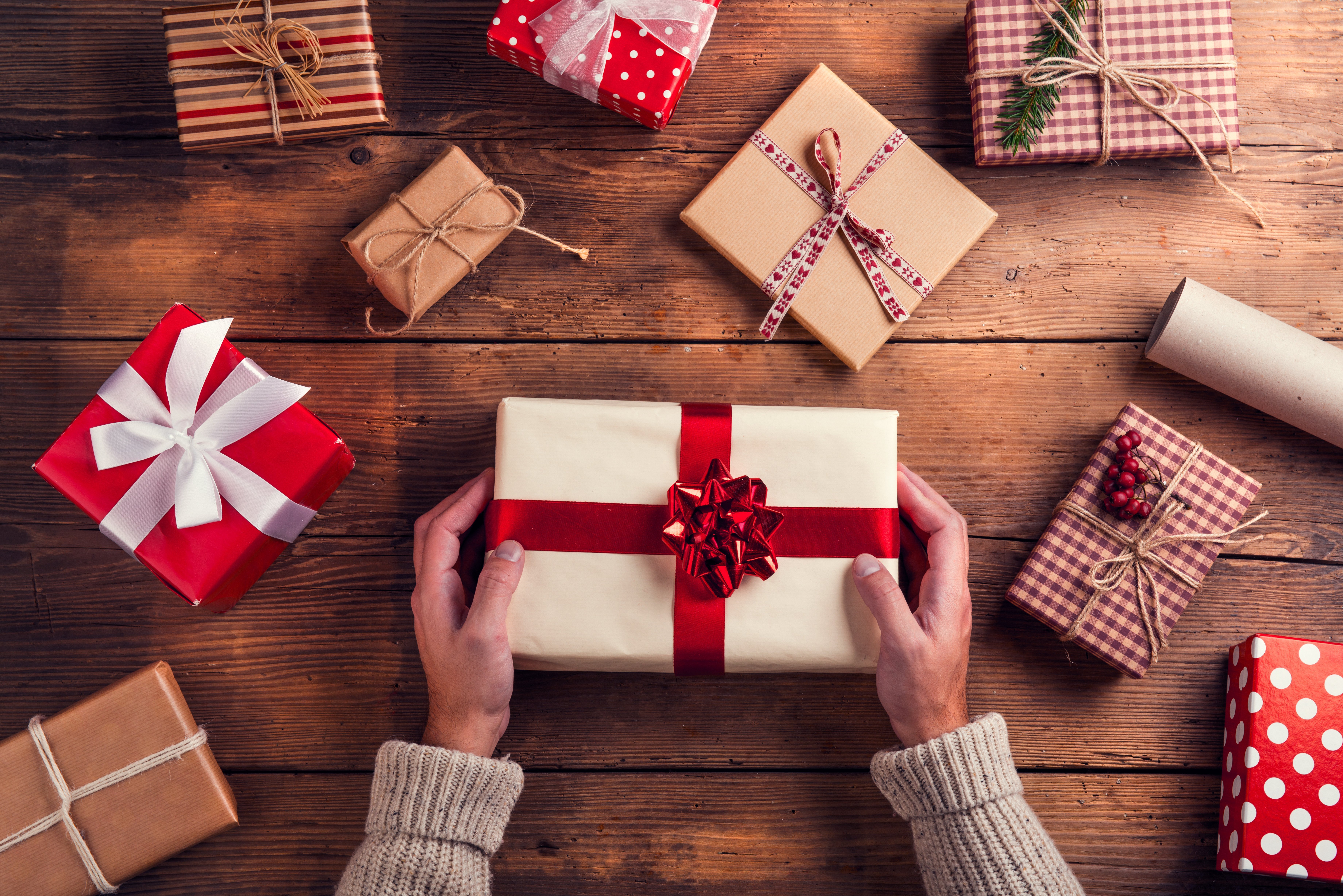 However, when it comes to finding the perfect gift for your other half, doubt tends to settle in as you wonder if they'd like it, or if it's enough to convey how much they mean to you.
But fear no more, we are here to help with a list of the best gifts for men for Christmas 2019. Here's a bit of everything for every type of man: the geek, the sporty, the cook and more. Take a look.
Non-slip Gloves
The perfect gift to keep his hands warm while he's out and about, driving, shoveling snow, or simply taking a walk with you. 
Its practical touchscreen capability design will allow him to text without having to remove his gloves. And on top of that, its silicone non-slip design offers high slip resistance.
Shop here. 
Shiatsu Back and Neck Massager
After a long day at work, nothing like coming home to an effective massage while watching TV or reading a book while waiting for dinner.
Spoil your loved one with a spa day and make sure he's comfortable by adjusting the massager to any of its three velocities.
Shop here. 
Make Your Own Hot Sauce Kit
If your man enjoys cooking, this gift is perfect for its double function: it will keep him entertained while experimenting in the kitchen, and it will provide you with some spicy goodness for the holidays family dinner.
The set includes everything you need to turn up the heat this Christmas: different kinds of peppers, gloves, bottles, pH strips, and a funnel.
Shop here. 
Bluetooth Shower Speaker
Whether he loves making a karaoke session in the shower, or simply enjoys listening to his favorite songs by the pool, this portable Bluetooth speaker is the perfect option for all music lovers.
It comes with a suction cup that attaches to glass, ceramic, or any other surface in the bathroom, or anywhere it is needed.
Shop here.
Frosty Beer 2 Go
This stainless steel insulated cooler will keep his beer cold until the last sip. It can be used with bottles, and if the top part is removed, with cans too. 
It comes with an attached bottle opener. 
Shop here. 
Portable Campfire
If your husband enjoys outdoors activities, especially camping, this portable can is perfect to light a fire without much effort.
It's made from recycled soy wax and can run for about 3 to 5 hours.
Shop here. 
Wood Chip Smoking Grill Gift Set
This gifset will provide your husband with all the necessary tools to take his grilling skills to the next level while infusing his favorite meat and vegetables with rich and savory smokey flavors on a gas or charcoal grill.
Shop here. 
Rambler Vacuum Insulated Mug
For those times when he goes out in a hurry and needs his coffee to go, or even when he goes camping with the little ones of the family or his friends, this mug will keep his drink warm as long as needed. 
Shop here. 
Globe Whiskey Decanter
This decanter is a fine piece of art and a conversation starter.
The sailing boat at the bottom is the perfect piece of antique decoration, and it will undoubtedly give your husband a sophisticated air whenever he shows it off with visitors during the end of the year. It comes with a glass stopper and a metal pour funnel.
Shop here. 
Retro Turntable
This stylish and fun turntable has a briefcase-style and its lightweight enough to be carried around if you need to amp the ambiance at your holiday parties. 
It has built-in speakers, an AUX input, RCA output, and a Headphone Jack.
Shop here. 
Star Wars Waffle Maker 
If your husband is a geek, he will love you for giving him this out of the world waffle maker.
Making breakfast more fun is not reserved for kids, and the best part is that if he is not a fan of Darth Vader, you can also get it in the shape of the Death Star or the Millenium Falcon.
Shop here. 
11-in-1 Credit Card Tool
This survival tool is a must-have for any head of the family. It can be useful in emergencies, and since it comes with a protective leather case, it fits perfectly in a wallet.
It is made os stainless steel and includes a can opener, cutting edge, flat screwdriver, ruler, bottle opener, wrench, and others. 
Shop here. 
Now you have a list to guide you when buying gifts for your husband this holiday season.