Dr Oz Poses in Photo with Daughter Daphne and Her Sisters on Zoe's Birthday
Daphne Oz treated her social media fans with a brand new photo of herself with her beautiful sisters and her father with a sweet birthday message for her sister, Zoe. 
Zoe Oz just turned a year older, and her sister, Daphne Oz, made sure that her sister felt loved on her special day with a loving birthday message. The former "The Chew" host showed plenty of love for her sister through an Instagram post. 
Daphne was ecstatic that she got to spend time with Zoe on the set of "The Dish on Oz." The Oz brood looked radiant as they huddled together for a picture. 
Dr. Oz is a doting father to all of his children and a loving grandpa to his grandkids. He has been married to his wife, Lisa Oz, since 1985. They have one of the most enduring relationships in the entertainment world. 
The couple first met when their parents introduced them to each other. Lisa was still in college at the time and Mehmet was in medical school. Today, they have a beautiful family of six.  All of their kids are grown up and they are doing well in their respective fields.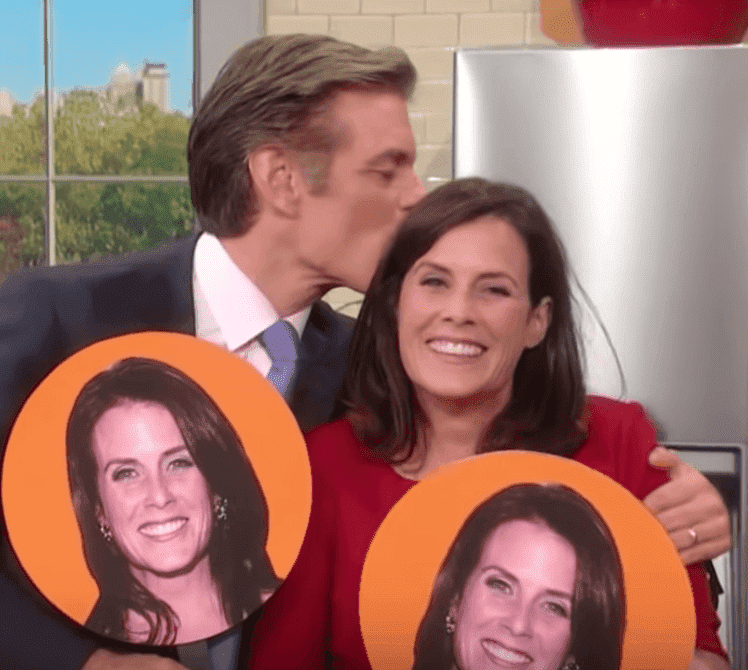 MEET DAPHNE OZ
The firstborn daughter of Dr. Oz and Lisa, Daphne was born on January 17, 1986, in Philadelphia, Pennsylvania. She is a TV personality and author of several books on nutrition including "The Dorm Room Diet Planner."
Besides being a strong, independent woman, Daphne is also a loving mother to her four kids, Philomena Bijou, Jovan Jr., Domenica Celine, and Giovanna. 
ARABELLA OZ
Arabella is the second of the Oz siblings. She is a writer known for the miniseries "Chapters." She is also an actress best known for "When the Star Ends" and "Jigsaw."
Not much is known about Arabella's personal life. She mostly likes to stay away from the limelight. 
ZOE OZ
Just like her sister Arabella, Zoe has lead a private life and not much is known about her. She spent her early years studying ballet and participating in sports. 
Just like her father, Zoe likes to live a healthy life with plenty of physical activities and healthy food choices. Her sister, Daphne, has a huge impact on her life. She was the one who influenced Zoe to make a healthier choice when it comes to food. 
Besides his three daughters, Dr. Oz also has a son, Oliver Mustafa.