J-Lo and Her Mom Dance to the Singer's Hit 'Hold It Don't Drop It' Onstage as She Celebrated Her 74th Birthday
On Thursday, Jennifer Lopez shared a sweet but spunky moment with her mom, Guadalupe, on her 74th birthday when she invited her "biggest fan" onto the stage.
The iconic singer posted a video as a part of a tribute to her mother on her special day, and Jennifer shared in the caption how much she loves her:
"You made me who I am today... you're 74 today Mommy, Beautiful as ever, alive as ever and still dancing like a teenager. thank you for loving me the way you do, for everything, for being you, there aren't enough words, I love you forever ♥️ Happy Birthday you force of nature."
Guadalupe attended Jennifer's performance on her birthday, and the singer wanted to share it with all her fans, so she ushered her mom onto the stage before they broke out in a dance that had the audience cheering on.
THE DANCE MOVES RUN IN THE FAMILY
"People ask me where I get my energy from, my drive, my dance moves lol...well now you know...Guadalupe... my mommy," Jennifer added. "For as long back as I can remember, I can see her dancing, laughing, and lighting up every room she was in."
Jennifer shared that her mom loved musicals, and movies, and history, but she also believed in true love. And apart from instilling all of that in her daughter, Guadalupe inspires Jennifer to keep going with her strength.
KEEPING A PROMISE
"Promise" is Jennifer's latest scent after launching "Glow" in 2002, and it is a reminder of advice the financier Warren Buffet offered years ago. Jennifer's brand is a promise to her fans.
The singer and actress grew up in the Bronx with her sisters Lynda and Leslie. Lynda now works for Jennifer, but she used to work as a radio personality and journalist. Leslie is a homemaker. 
JENNIFER AS A MOM
Apart from her busy career, Jennifer is also a mom and the other half to Alex Rodriguez. Her twins Emme and Max are eleven years old, while Alex also has two daughters Natasha and Ella.
With a strict approach to certain aspects of parenting, she monitors their gadget time like a hawk. All her kids want to do all day long is play around on their electronic devices. While she doesn't restrict them from using it, she does regulate when they get to use it. And it's only on a Sunday.
"They get to play with it as much as they want that day," Jennifer said. "And I get to lay down because it's an amazing baby [tool]—everybody knows—that's why they give it to them all the time.  But you know, I try to regulate it, and then on Sunday, I let them go, and I take a nap while they're doing it."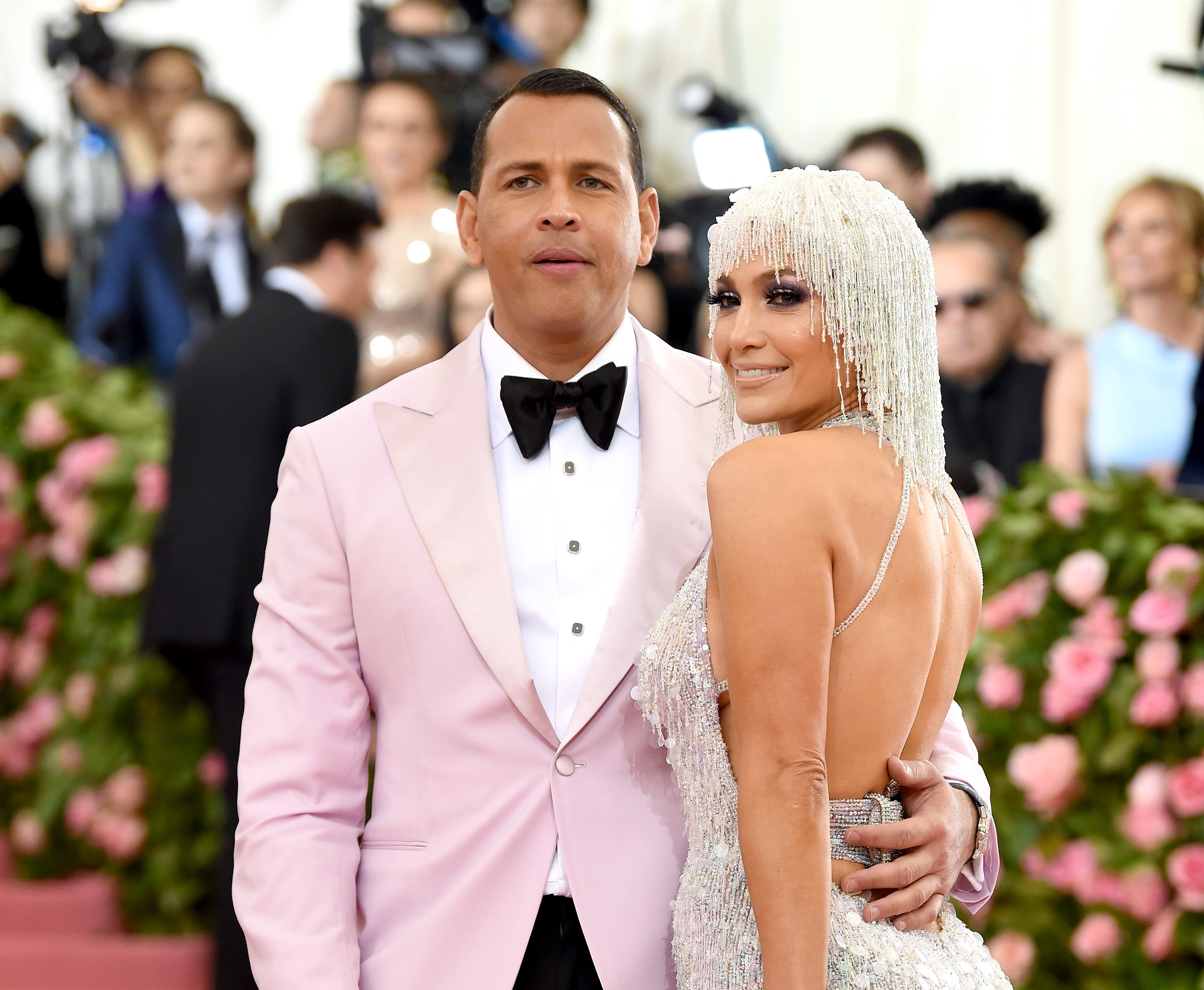 SHE HELPS CHILDREN IN NEED
However, Jennifer Lopez is passionate about the wellbeing of all children, and so is Alex. Two months ago, the couple answered the plea for help from an elementary school teacher, after realizing one of the students suffered from food insecurity.
Alex and Jennifer donated a year's worth of food to Jacksboro Elementary School in Tennessee, and Jennifer pitched up at the school to help distribute the much-needed goods.