Don Diamont Celebrates Son Luca's 19th B-Day with Cute Pics & Fans Gush about Their Resemblance
The popular celebrity marked his son's birthday with a sweet tribute on his social media, and his fans could not stop appreciating the adorable duo.
Don Diamont took to his official Instagram to wish his son a happy 19th birthday and posted a lovable snapshot to go along with his cute birthday message.
The "Young and the Restless" star shared a post that showed two photos of him and his son, Luca. On the first photo, the one on the left, Diamont hugged a younger version of his son. The second photo sees an all-grown-up version of Luca.
A PERFECT BIRTHDAY WEEK
Besides wishing his son, Diamont also explained to his fans what an amazing week it was going to be for his son and their entire family. "Not a bad birthday week," the proud father wrote, "Heading to [Duke University] on Thursday for his official visit! Next week... signing day!"
He concluded Luca's birthday tribute by expressing his pride toward his son's achievements. He also wrote that he and Luca's mother both were "happy for [him], and proud of [him]."

Fans of the actor absolutely loved the post as it gave them a glimpse of their favorite star's son. Several fans were even quick to note just how much alike the two looked in the photograph.
An Instagram user named 'lizbet_33' complimented Luca on being "handsome like dad" before wishing him on his birthday. Similarly, user 'sugarrose72' commented that Luca was not only "handsome" but also a "spitting image of his dad."

A DOTING FATHER
Luca is one of Diamont's seven sons including Lauren, Sasha, Alexander, Anton, Davis, and Drew. Previously, the soap opera star even opened up about his experience of raising seven children via his tell-all autobiography, "My Seven Sons and How We Raised Each Other."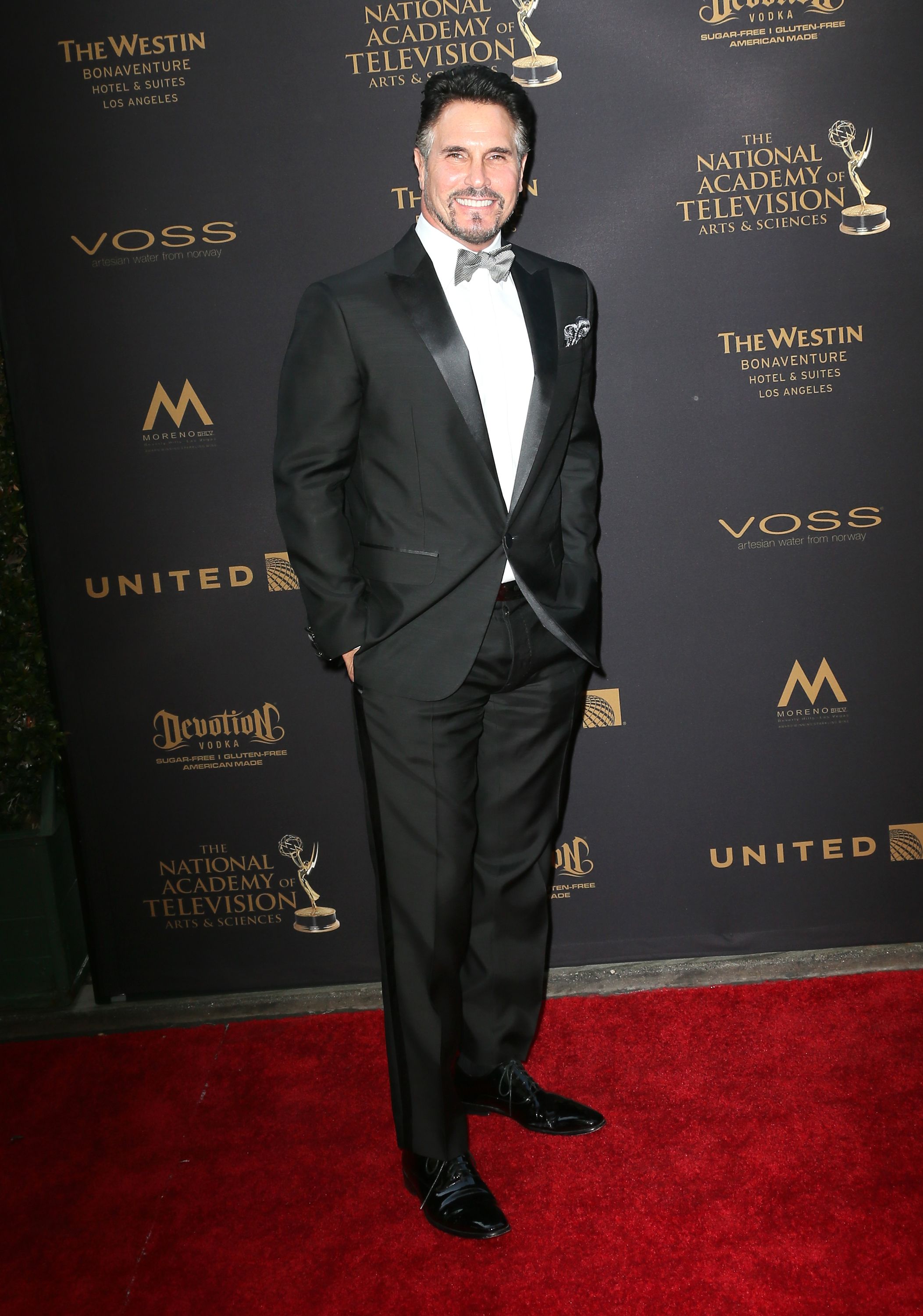 Speaking in an interview for "TV Insider," the doting father revealed one key takeaway of the book.
"Overall, kids have to be your priority when you're a parent. Be accountable. If I ever left town to go do a movie, I'd realize it's more important to be there for my kids. There's no greater reward."
BALANCING WORK WITH FAMILY
Diamont also explained in another interview that he was able to give his children more time because he worked in a daytime show that had a nine-to-five styled work schedule. "My wife and I are homebodies," he stated, before suggesting that his work has allowed him to have a "normal" life.
The actor made his TV debut with a role on "Days of Our Lives," after which he switched to "The Young and the Restless." He also played an iconic role of Bill Spencer Jr. in 1987's "The Bold and the Beautiful."