Barack Obama's Younger Sister Maya Soetoro-Ng Talks about Her Brother and Calls Him a Wanderer
Maya Soetoro-Ng, the younger sister to Barack Obama, opens about how their childhood experiences helped shape the former President and his leadership aspirations.
On Friday, former heads of state, Barack Obama and Michelle Obama hosted the Obama Foundation Leaders: Asia-Pacific program in Kuala Lumpur, Malaysia.
The program is aimed at engaging emerging leaders in discussions and workshops for leadership development training. Julia Roberts and Jenna Bush Hager were among the guest speakers.
"You have to seek out people who are not like you and you should not be afraid of people who know more than you do about something." @BarackObama shares one of the most important leadership lessons he learned as president. #ObamaLeaders pic.twitter.com/xbihe6ieBy

— The Obama Foundation (@ObamaFoundation) December 13, 2019
The focus on an Asia-Pacific program is very personal to Obama and his half-sister, Maya Soetoro-Ng's multicultural roots. Obama spent parts of his childhood in Indonesia, Hawaii, and Kenya, she says:
"My brother … he's a wanderer. I think that if he had the choice, he would just set out and spend hours wandering. He is definitely not an in-a-hotel-spa tourist."
In an exclusive interview with PEOPLE, Soetoro-Ng says their talk during the program will focus on their multicultural backgrounds and how that influenced their leadership aesthetic.
After their mother, Anna Dunham's divorce to Obama's father she moved to Indonesia, where she married her second husband, Soetoro-Ng's father, in Jakarta in 1970.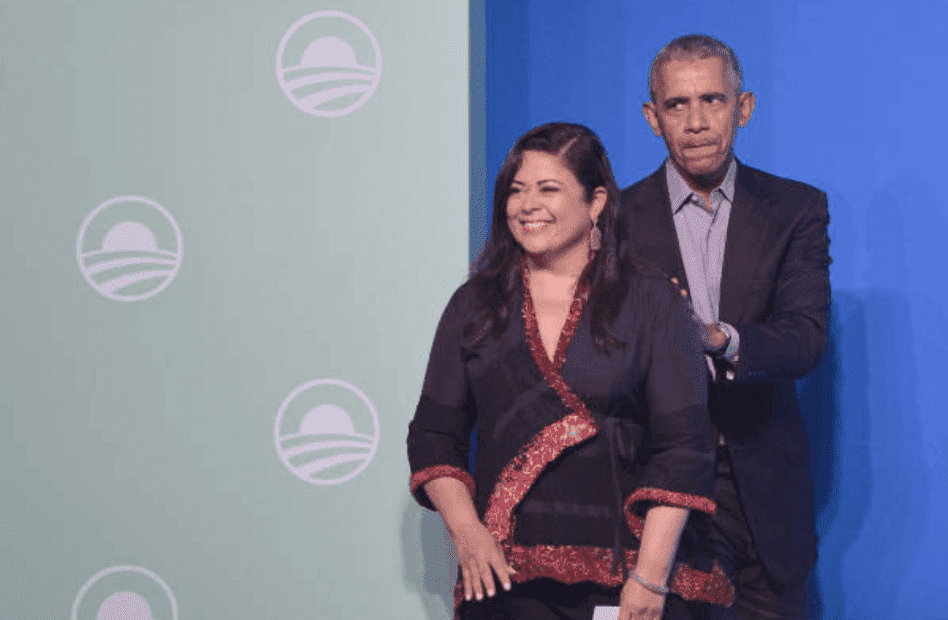 Sharing pictures from their childhood, of the years they spent in Indonesia she says, while embracing the Asian culture, her mother always tried bridge American experiences into their lives.
She recalls one Christmas, Dunham wanted to give her children a traditional Christmas tree. So she found a pine tree and made ornaments from paper, and also hang red and green chili peppers on it.
Soetoro-Ng says years later, Obama hung ornaments resembling the red and green chili peppers on his own family tree. Revealing how some of their experiences shaped his leadership style. She says:
"He understood by virtue of those four years of childhood here in Indonesia that beauty can be found in unexpected places and people, with little in the way of resources."
She says another tradition Obama holds dear to his heart is making sure that the family spends their Christmas together in Hawaii every year.
Soetoro-Ng says this year, the family is getting together in Hawaii to enjoy a big luau with a bonfire, live music, hiking, and lots of food.