Rapper Juice WRLD Laid to Rest at Private Ceremony with Family and Friends
Juice WRLD, the 21-year-old rapper who recently passed away after suffering a seizure, has been laid to rest at an open-casket ceremony on Friday.
The ceremony took place at Holy Temple Cathedral Church of God in Harvey, Illinois, near the late singer's Chicago hometown, and was attended by family and friends.
Juice's life was praised and celebrated by his loved ones, especially by mother Carmella Wallace, who left a heartfelt tribute to her son in the funeral program.
AN EVERLASTING LOVE
According to the grieving mother, Juice, also known as Jarad Anthony Higgins, shared a special bond with her and they were in each other's hearts even though he left home early.
Wallace went on to say that they were always "overjoyed to see each other," that God trusted her to raise him and that she poured all she had into him as the Lord guided her. She added:
"Your love was pure and innocent, and your heart was genuine. You truly cared about people and wanted to make the world a better place."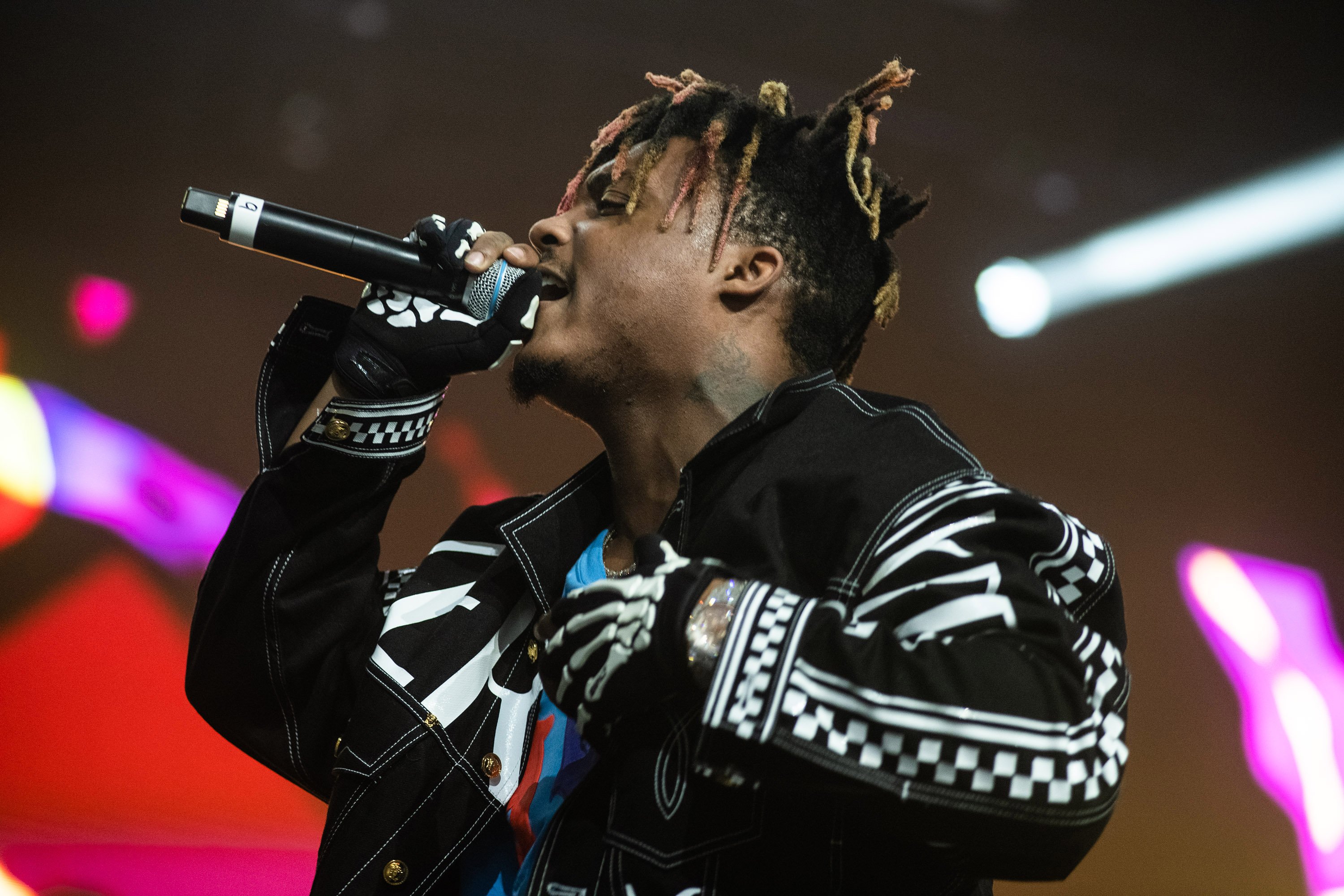 Wallace ended her tribute by saying that she is going to miss him dearly and that she loves him. However, she wasn't the only one who remembered the rapper.
HE MADE HIS GRANDMOTHER PROUD
Juice's grandmother, Cecilia Darden, also left an emotional message to the late 21-year-old, saying that he brought smiles, laughter and love into the family's life.
According to Wallace, her son struggled with prescription drug dependency
Darden honored her grandson by being thankful for having had the chance of being a part of his life and watching him grow up to "become a thoughtful, caring and talented young man."
Heartbroken, Darden concluded by saying that she was happy he had the opportunity to live out his dreams and that her love for him will never end.
BATTLING DRUG ADDICTION
As aforementioned, Juice passed away after suffering a seizure at a Chicago airport. Although the official cause of death is yet to be confirmed, it is believed to be linked to prescription pills.
According to Wallace, her son struggled with prescription drug dependency and he would often address it in his music and to his millions of fans.
However, despite his addiction, Wallace claims that Juice often warned others not to fall into the same trap and she now hopes that his music and legacy will help others win their battles.