Michelle Obama Joins 'Ellen's Greatest Night of Giveaways' to Surprise a School in Washington with Gifts
Ellen DeGeneres and Michelle Obama have become close friends over the years. Now the pair are teaming up for charity and recently surprised a D.C. school with $100,000.
Randle Highlands Elementary School is a school in the Southeast. According to principal Kristie Edwards, the student population at the school is made up of 65 percent of students who are homeless or in foster care. 
On Tuesday, Michelle Obama took to social media to share a special moment. In one post, she walked into a classroom and surprised Edwards, a teacher, and two students.
I had so much fun putting a smile on all of these little faces from Randle Highlands Elementary School in Washington, D.C. Thanks to the @TheEllenShow for letting me be a part of #EllensGreatestNight!pic.twitter.com/3lOWaUAqQY

— Michelle Obama (@MichelleObama) December 11, 2019
She presented the school with a box full of $100,000 in cash. The former First Lady then went on to say: 
"Ellen is giving you guys $100,000 to help you cover whatever expenses that you have for the school, whether it's the food pantry or whether it's computer programs, we hope that this will make sure you that you won't have to go into your pockets any longer for these kids."
Edwards has revealed that the staff at the school go far beyond their job descriptions to provide for the students. They make massive sacrifices to help the students. She said:
"Everything is about how we can make things better for our students. So now we've actually started a cooking club where students are able to take some of the ingredients from our garden, take it home and actually help prepare meals at home with their family. Oftentimes our students may not have clean clothes to wear, so we have a washer and dryer downstairs to make sure that when our students come in, they have clean clothes every single day."
According to the principle, she has even spotted teachers helping students' families. She revealed that she's seen teachers take families to the grocery store and buy the children's school supplies.  In the video Michelle posted, Principal Kristie Edwards said: 
"When you are in a building where the children show you so much love, and you show it back to them, that makes me want to be better every single day. And, like, if nothing else, my legacy will be that they know that they were loved by me."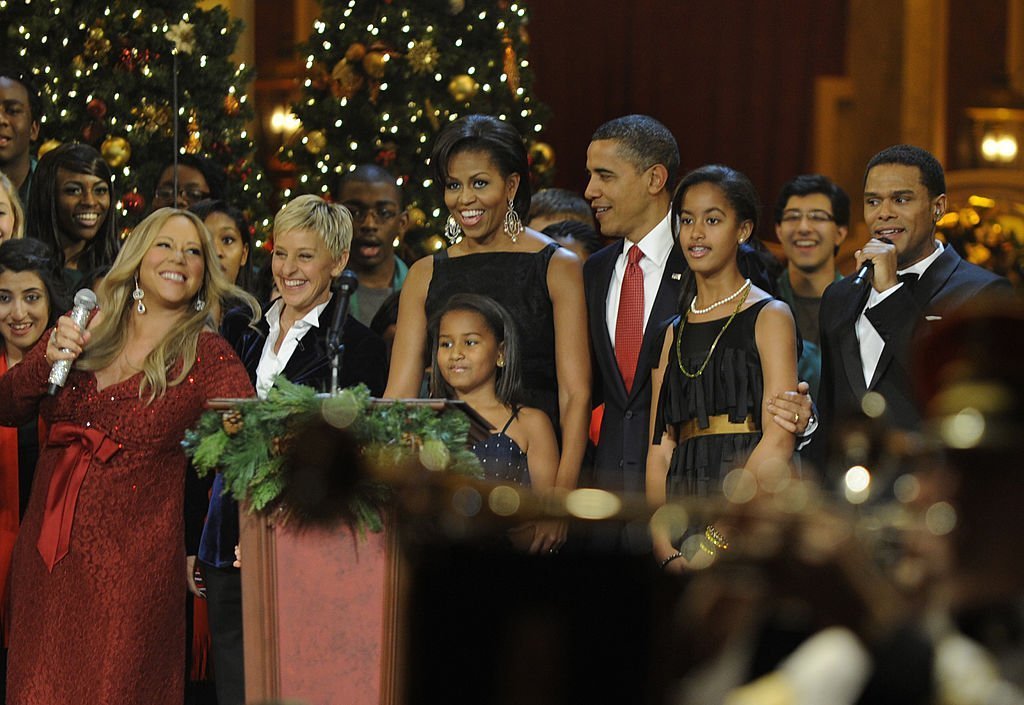 The donation was  Michelle's collaboration with Ellen's Greatest Night of Giveaways. The night is where "DeGeneres and her celebrity friends will deliver incredible gifts to unsuspecting people who have topped her nice list." 
It's not the first time Ellen and Michelle Obama have teamed up either. The pair joined forces to promote Michelle's book, "Becoming: A Guided Journal for Discovering Your Voice."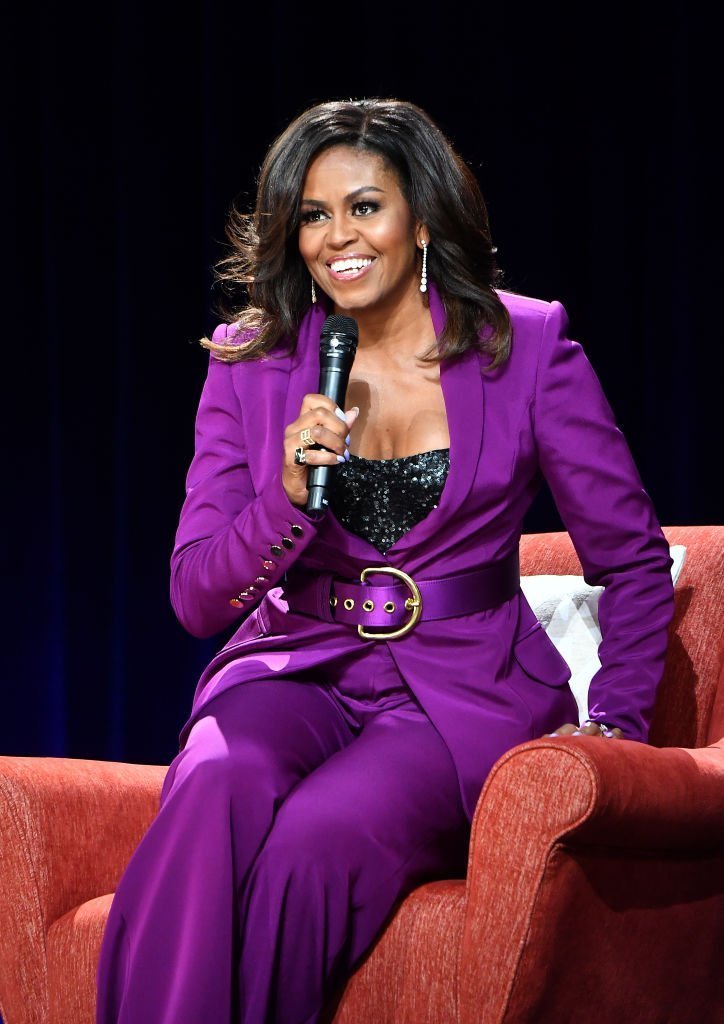 The pair even sang a duet when Michelle visited Ellen's house. They had an impromptu sing-along with Ellen playing the piano.