Wendy Williams Shares Photo from Her Day out with Her Talk Show's Resident DJ and Friend Boof
Wendy Williams shares an intriguing photo with her friend DJ Boof after a day out in the movies. Boof is the resident DJ on her famous talk show "The Wendy Williams Show."
After her messy divorce with estranged husband Kevin Hunter, Wendy Williams has been spotted living the life with the company of different people.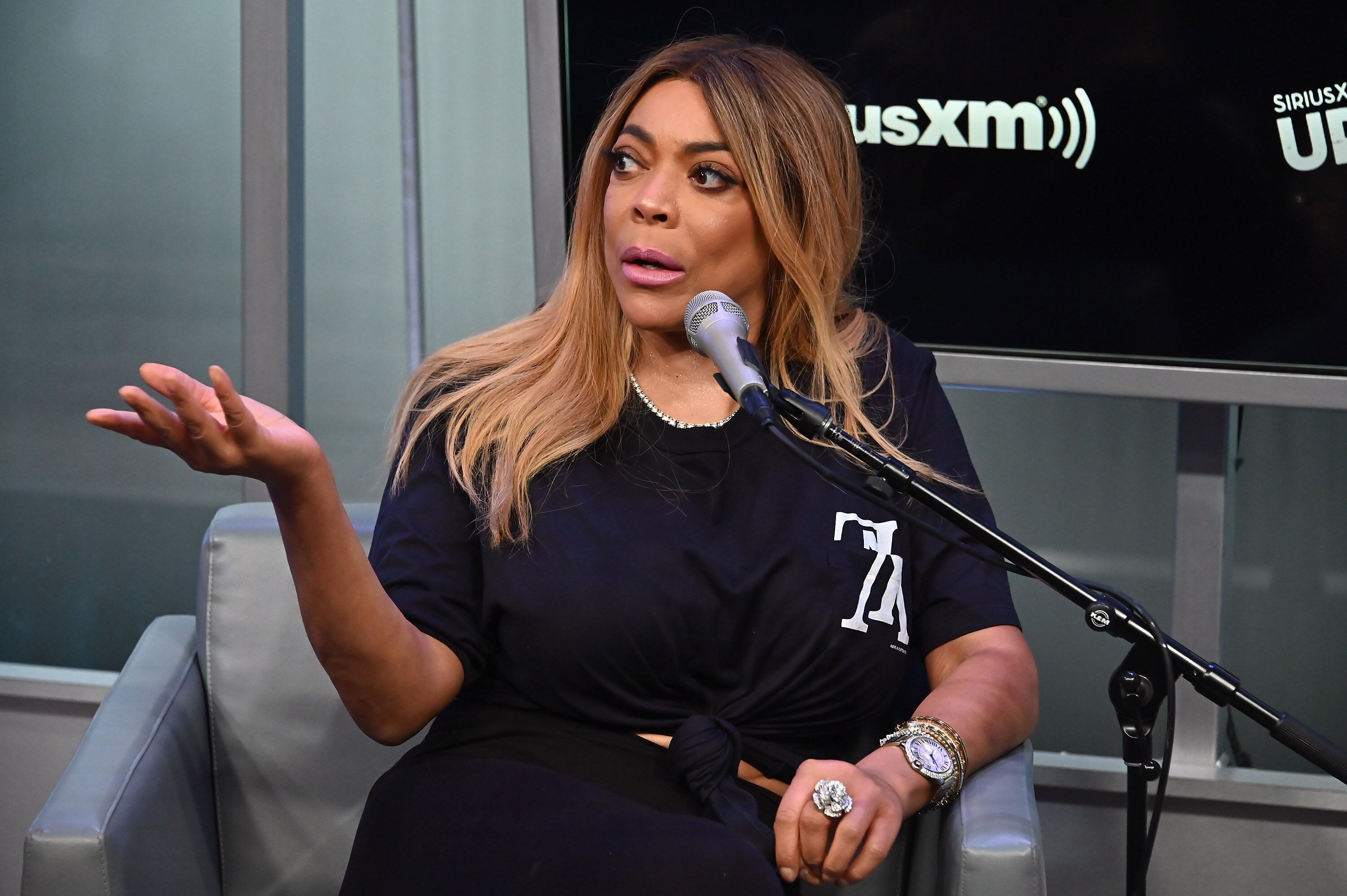 Now, she decided to take her friend DJ Boof out on a movie date, saying they didn't have much to do as it was a rainy day in New York City. 
"It's a disgusting rain day in NYC! DJ Boof and I went for delicious Mexican food, plus the movie I wanted to see - BOMBSHELL!! How was our adventure? Ehh."
TAKING ON NEW YORK CITY WITH A FRIEND
In the picture, Wendy Wiliams went on a full disguise, wearing a New York Yankees cap and oversized shades to try and hide her identity. 
Meanwhile, her friend was in an all-red outfit, from his beanie to his sweater. The two carried some popcorn and soda, most likely before they headed to the movies. 
SPENDING THE HOLIDAYS AS A SINGLE WOMAN
While Williams has been out and about with multiple people since her divorce, she made it clear that she is looking forward to spending the holiday season as a single woman. A source close to Williams disclosed: 
"It is going to be a little weird because it's her new normal but she also is looking forward to how refreshing it will be this time around because she can do things on her own time frame and her own accord. She is looking forward to going into the end of the year and new decade as a new woman."
ENJOYING HER NEWFOUND FREEDOM
Now that Wendy Williams is free from her toxic marriage, she has been enjoying her newfound freedom the best way she can. 
Aside from going out with different guy friends, she's also taken it as an opportunity to bond with her son, Kevin Hunter Jr., as well as her girlfriends whom she has been spotted with at various clubs and dinner hotspots. 
With the holiday season coming up, Williams is expected to spend it with her son, as they try and ring in the new year in an entirely different way than how they're used to.