Cher Honors 'Moonstruck' Co-Star Danny Aiello in Tweet after His Recent Death at Age 86
Following the death of Danny Aiello, Cher shares a personal message in honor of the special moments she shared with her former "Moonstruck" co-star.
According to TMZ, "Moonstruck" star Danny Aiello died on Thursday night while being treated for a sudden illness at a medical facility in New Jersey. In honor of his life, his former co-star, Cher said:
"Goodbye Dear #DannyAiello Danny was a Great Actor, But a Genius Comedic Actor. We Laughed so much. Making #Moonstruck ..It was one of the happiest times in my life,& He Was a part of that Happy time. Goodbye #JohnnyCammareri Loretta."
In the 1987 film Moonstruck, Cher and Danny played Loretta Castorini and Johnny Cammareri, a newly engaged couple. 
Their relationship is in jeopardy when Johnny travels to Italy and Loretta falls in love with one of Johnny's family members. 
In the movie, which she associates nothing but happy memories, Cher starred alongside Nicolas Cage, as Ronny.
The "Ghost Rider" star played Johnny's estranged brother that she falls in love with after visiting him to share the news of their engagement.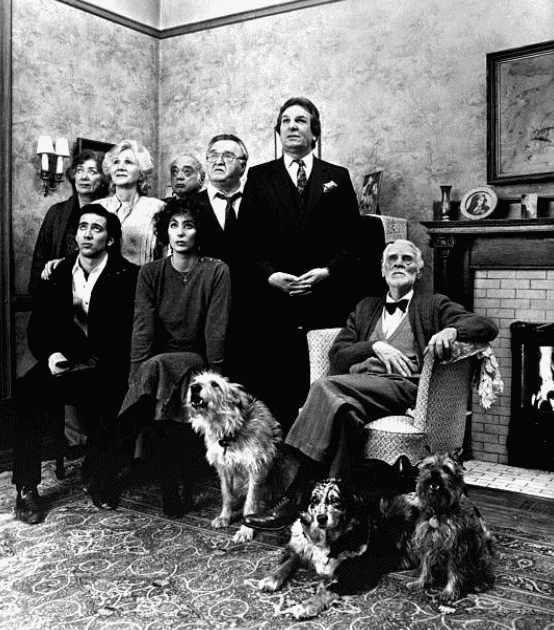 Danny, who stumbled into acting, found his big break later in life after working several jobs as a union president, bouncer, and even a part-time thief.
In an interview with the New York Post, he admits that he never went to school to be an actor, and his skill came from his love of movies. He said that just like his previous jobs, it started as a way to feed his family.
Danny Aiello, the character actor who played the pizzeria owner in Spike Lee's "Do the Right Thing," died on Thursday. He was 86.https://t.co/CkmhNLzPrN

— The New York Times (@nytimes) December 13, 2019
He has starred in several movies such as "Jacob's Ladder," "Purple Rose of Cairo," and "Do the Right Thing." Spike Lee, his co-star in "Do the Right Thing" shared one their last moments together and revealed:
"This Was The Last Time Danny AIELLO And I We're Together. Danny Blessed Us With His Presence At The 30th Anniversary DO THE RIGHT THING Block Party -June 30th,20019."
In the 1989 film with Spike Lee, Danny was nominated for an Oscar for Best Supporting Actor. He played the role of the owner of a pizzeria in Brooklyn named Salvatore "Sal" Fragione.
He is survived by his wife of 65-years, Sandy Cohen, and their three children. In 2010, one of his four children, a son, Danny Aiello III, died of cancer.