Chelsea Handler Shares Fond Memories and Photo Tribute of Late 'Chelsea Lately' Costar Chuy Bravo
Over the last two years of her comedy talk show "Chelsea Lately," Chelsea Handler often welcomed Chuy Bravo on as her assistant. In tribute to Chuy, who sadly passed away Sunday, Chelsea recalled sweet shared memories.
To share the difference Chuy Bravo made in her life, Chelsea Handler took to social media with a collage of memorable moments captured in one picture and an endearing caption:
"I loved this nugget in a big way, and I took great pleasure in how many people loved him as much as I did and do. @chuybravo gave us so much laughter and I'll never forget the sound of his laughter coming from his office into mine."
Chuy joined "Chelsea Lately" in 2012, which aired for eight seasons from 2007 until 2014, and Chelsea fondly recalled his shoe rack filled with children-sized shoes and Chuy's "business calls."
Chelsea also mentioned a Christmas Chuy spent with her family in the Florida keys because it encapsulated a part of the Mexican-American actor's spirit.
"My niece who was 5 or 6 at the time—saw him, she ran in the other direction saying she was scared," Chelsea elaborated. "My sister and I were mortified and were apologizing to Chuy, who told us,'It's ok, lots of little kids get scared when they see big kids coming their way.' I love you, Chuy!"
Also known for his roles in "Pirates of the Caribbean: At World's End," "The Honeymooners," and the 2016 film "The Sex Trip," TMZ broke the sad news of Chuy's passing at the age of 63.
The family told the publication that Chuy had to be rushed to the hospital in Mexico City on Saturday after he came down with debilitating stomach pain. 
Chuy spent the past month in Mexico City visiting family, and the day after being admitted to the hospital, he passed away. The exact cause of his death is not yet known.
The actor celebrated his birthday on December 7, and Chelsea wished her "nugget" happy birthday with a sweet image of them together thanking Chuy for "8 years of heavy petting." 
Relatedly, the entertainment industry lost another legendary name when Caroll Spinney recently passed away. For almost 50 years, Caroll starred one of the most recognizable characters in television history, Big Bird.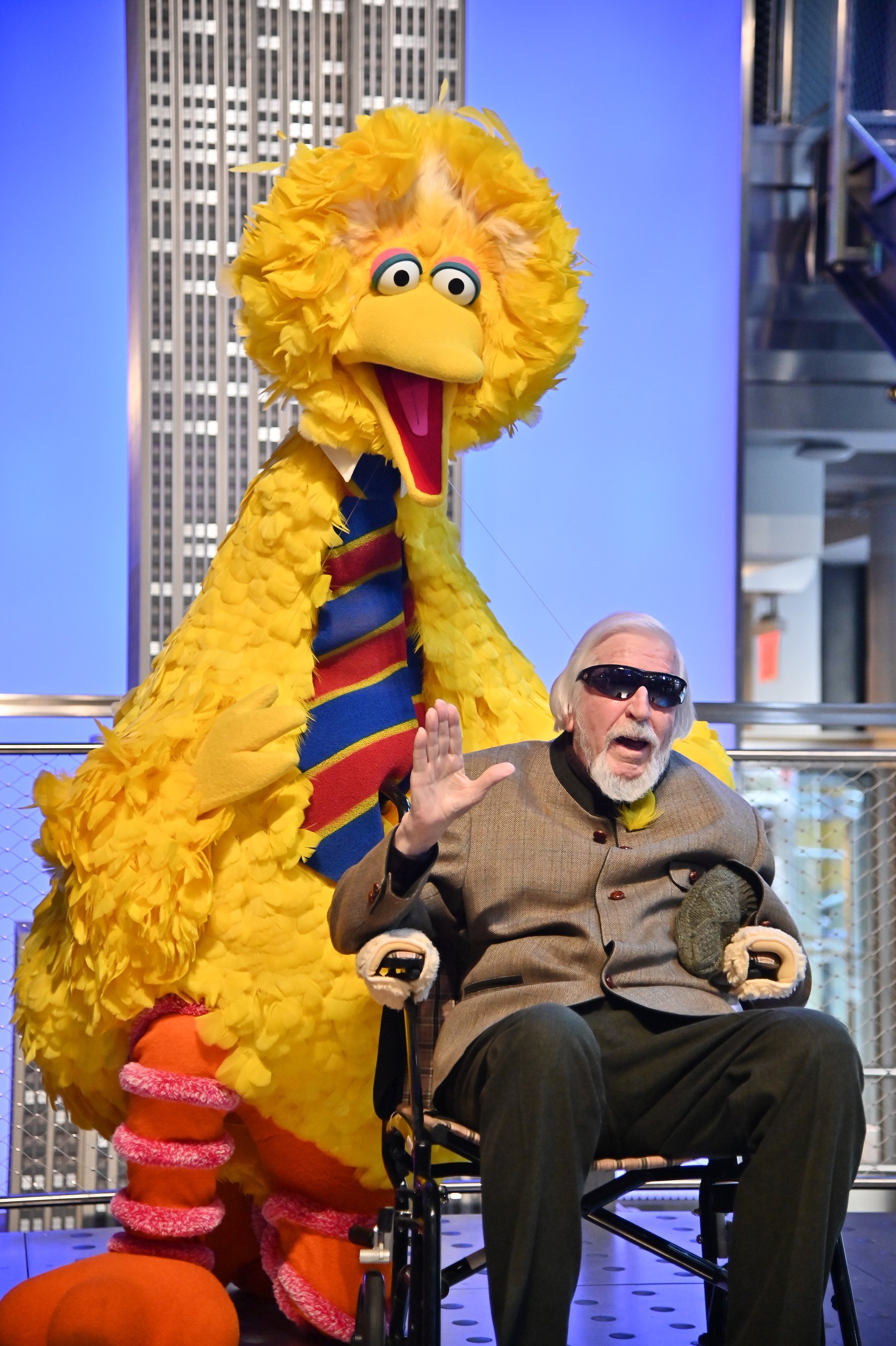 Sesame Workshop made the official announcement of his passing and added that the 85-year-old died at his home in Connecticut.
Caroll had been living with dystonia for some time, and he will always be remembered for his "countless contributions" to "Sesame Street."